Clayton State University has been named a StormReady campus
(January 22, 2021) -Clayton State University has been designated a StormReady campus, ensuring that the institution is prepared to deal with extreme weather and water events.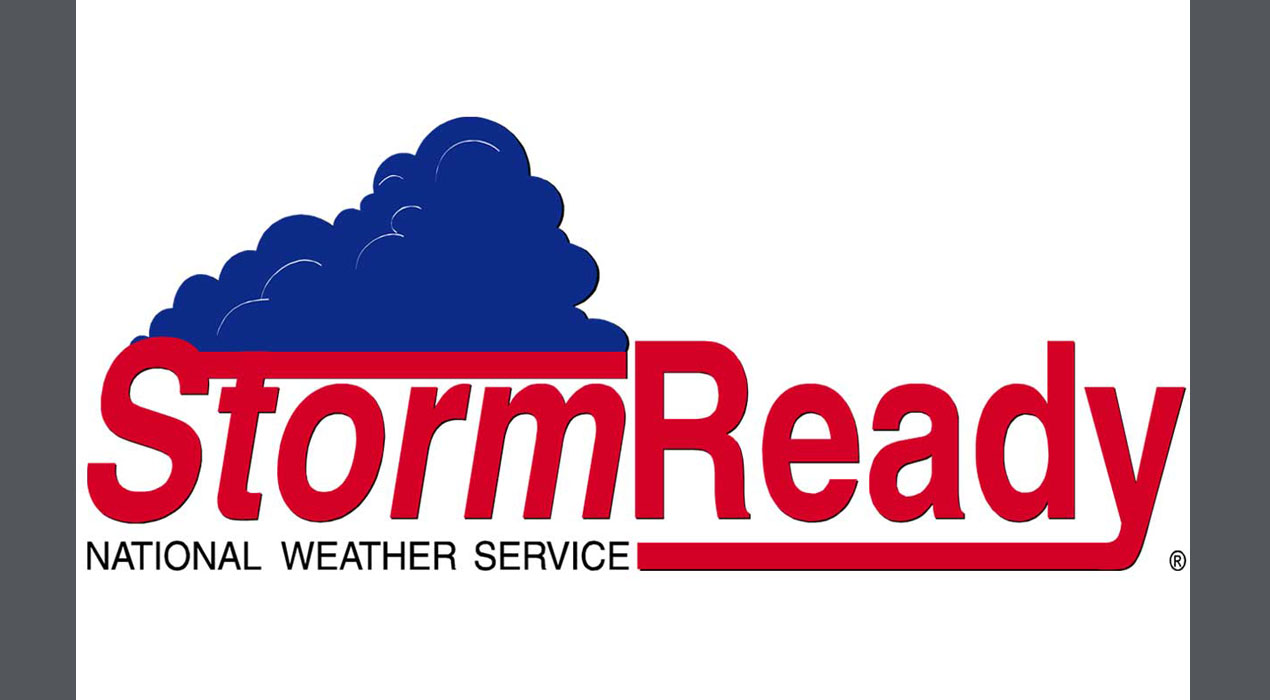 The university joins 15 other private and public colleges and universities in Georgia that met the requirements set by the National Weather Service (NWS) to be part of organization's strategy of building a "Weather-Ready Nation."
"The Department of Public Safety is honored to be recognized as a storm ready campus," said Police Chief Antonio Long. "This designation is another tool for us to keep the Clayton State University community safe."
As part of the StormReady program, Clayton State is working in a network of government agencies, colleges and universities, military bases, medical centers and communities that can coordinate to ensure that these groups are prepared to save lives from the onslaught of severe weathers.
According to the NWS, the Storm Ready program helps arm America's communities with the communication and safety skills needed to save lives and property--before, during and after the event.
To be officially StormReady, a community must:
Establish a 24-hour warning point and emergency operations center
Have more than one way to receive severe weather warnings and forecasts and to alert the public
Create a system that monitors weather conditions locally
Promote the importance of public readiness through community seminars
Develop a formal hazardous weather plan, which includes training severe weather spotters and holding emergency exercises.
"Approximately 90% of all presidentially declared disasters are weather related, leading to around 500 deaths per year and nearly $14 billion in damage," Chief Long says. "No community is storm proof, but StormReady can help communities save lives.
More information about StormReady
and TsunamiReady in Georgia can be found at the National Weather Service's website: https://www.weather.gov/stormready/ga-sr.