Clayton State University, Georgia Gwinnett College partner for bachelor's to master's nursing degree pathway
(December 14, 2020) -Clayton State University and Georgia Gwinnett College (GGC) have formed a new partnership to create a pathway to increase the number of undergraduate nursing students earning an advanced degree.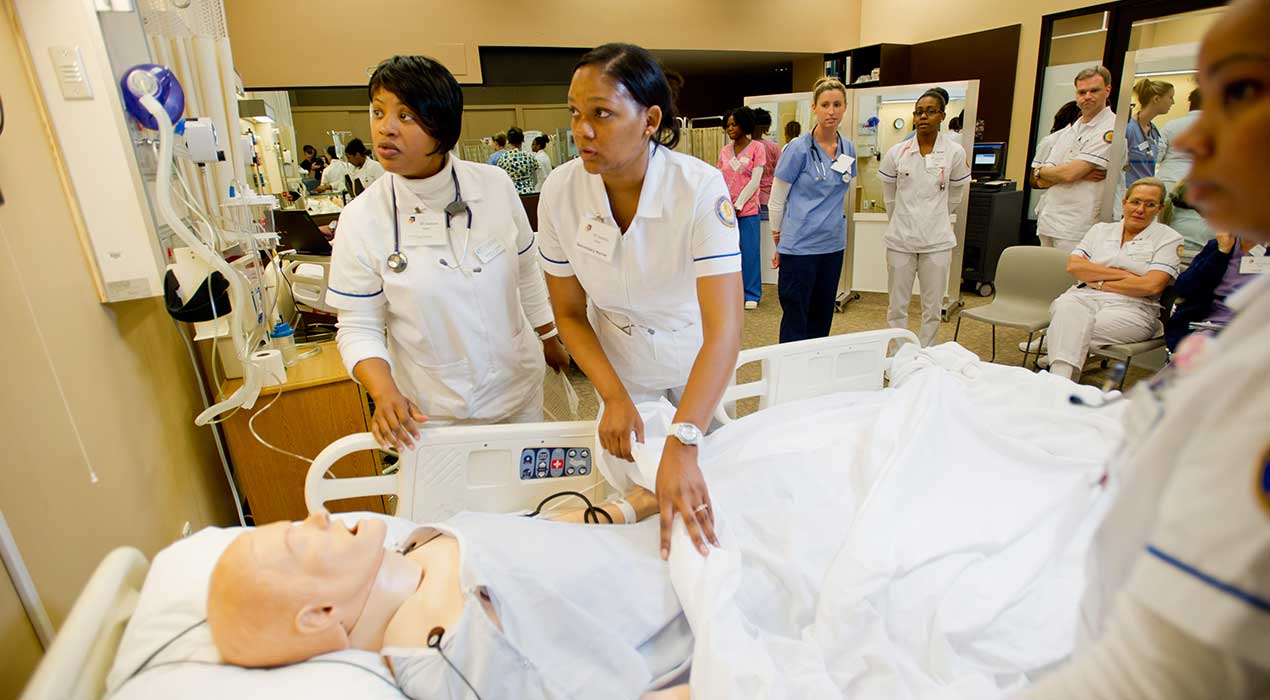 Under this new agreement, an undergraduate nursing student will complete his/her bachelor's degree at GGC, then be eligible to enroll at Clayton State to earn a Master of Science in Nursing – Family Nurse Practitioner degree.
"This is a great example highlighting the collaborative efforts colleges and universities are undertaking to more effectively grow the ranks of advanced nursing professionals in order to meet the primary care access needs in our area. Committed groups on both campuses worked really hard to make this a reality" says Dr. Michael Scott, chief nurse administrator at Clayton State University's School of Nursing.
University officials hope the agreement will build a strong applicant pool of master's degree applicants to Clayton State and continue to grow a culturally diverse population of nursing professionals that can care for the rapidly changing communities in Gwinnett and the Southern Crescent.
"GGC students are prepared for graduate education and having this opportunity for a seamless transition to graduate nursing education is a wonderful opportunity," said Diane White, RN, Ph.D., dean of GGC's School of Health Sciences. "We are pleased to have this partnership with CSU and know that it will benefit our nursing students and the program at CSU."