Clayton State University Foundation Appoints Eight New Board Members
(September 20, 2022) -The Clayton State University Foundation has announced eight new members to its Board of Trustees. The members represent various industries including insurance, energy, finance, construction and security.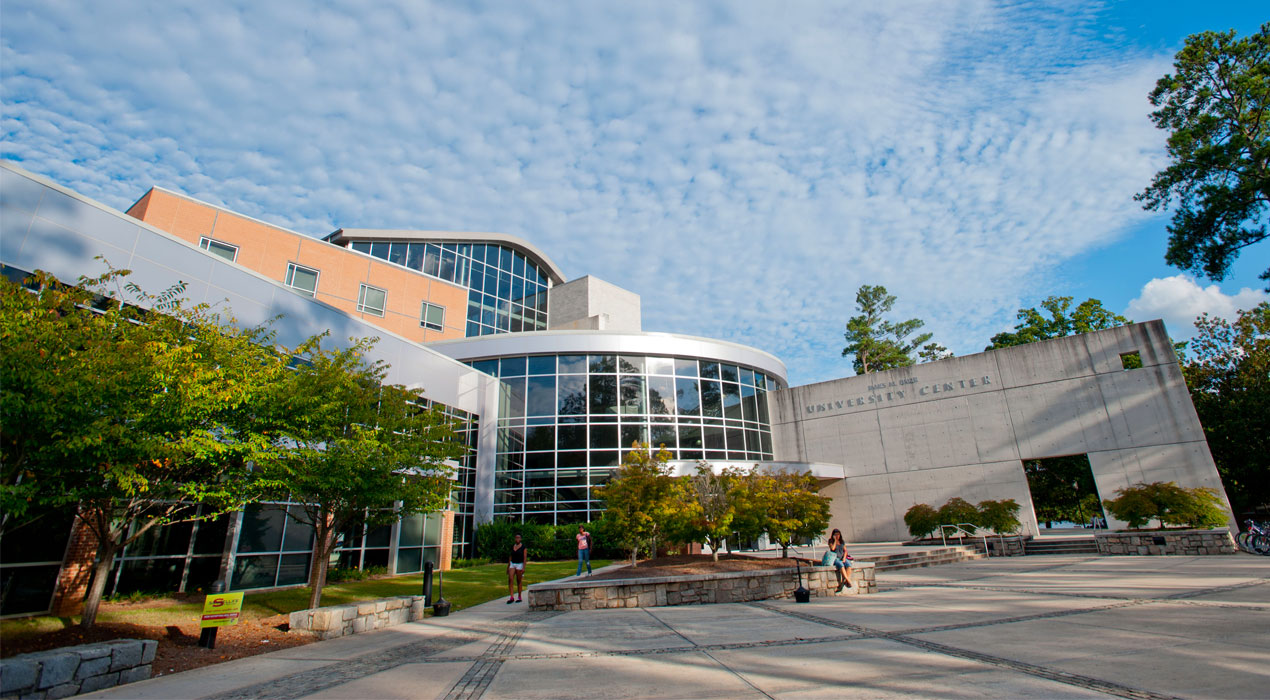 Joining the already robust Foundation board, these individuals will be a part of the continuing momentum of giving to support university initiatives and student success.
"Our Board of Trustees have shown immense growth and support upon a solid foundation of consistently strong membership. This year, I most look forward to working alongside this group to increase support and connection with stakeholders in south metro Atlanta," said Asia L. Hauter, interim vice president of University Advancement and External Affairs.
"The influence and passions of these newly added individuals will help keep momentum moving forward, fostering growth and innovation, leading to new, and transformational opportunities for our students."
The new trustee members began their three-year term in fiscal year 2023.
Robert E. (Eddie) Ausband, Jr.
CFP, Revanta Financial Group, LLC

After years in the insurance industry, Ausband partnered with his brother and a former employee to form Ausband Chapman, Inc. The company now ranks among the largest independent agencies in South Atlanta with 30+ employees, in two states and seven locations.
Ausband is a member of the National Association of Insurance & Financial Advisors. He also chairs the finance committee for the First Baptist Church of McDonough, is a past chairman of the Henry County Chamber of Commerce, former member of the Atlanta Regional Commission, and currently serves as a board member for the Henry County Development Authority. He also serves on the board of the UGA Terry College Alumni Board and Innvision Hospitality, Inc.
Misty Fernandez
Regional Director for Georgia Power
Fernandez is a regional director for Georgia Power, possessing over 20 years of experience in the energy industry. In her current role, she leads Georgia Power's external activities for the City of Atlanta and the south metro region, including customer service, sales, region operations, charitable giving, and community and economic development for Fulton, Clayton, Henry, Butts, Spalding, Fayette and Coweta Counties.
Fernandez was recently recognized as one of the 50 Most Influential Latino Leaders in Georgia by the Georgia Hispanic Chamber of Commerce. She was also recognized by the Hispanic Association on Corporate Responsibility as one of 40 high-achieving Hispanic professionals in the United States.
In the community, Fernandez serves as chair of the board of directors for the Latin American Association and chair of the board for Caminar Latino. She also serves on the board of the Midtown Alliance, is a member of the Citizens of Georgia Power and was the inaugural recipient of Georgia Power's A Citizen Wherever We Serve Community Impact Award.
Gita Gardner
Founder and President, Hendessi & Associates
Gardner is the founder and president of Hendessi & Associates, a construction management and facilities consulting firm in Georgia, that specializes in higher education facilities and Public Private Partnerships (P3).
Gardner has served on numerous governing or advisory boards including the American Institute of Architects, Society for College and University Planning, BB&T, Christian Church Foundation, and the University System of Georgia Foundation.
Mike Griffin
Co-owner of Griffin Insurance Agency
Griffin is co-owner of Griffin Insurance Agency, a family-owned agency that has served the south metro Atlanta for over fifty years. Before insurance, Griffin worked in the affordable housing industry for 10 years, developing over $20 million in low-income apartment and single room occupancy projects in Atlanta and Savannah.

Griffin is currently a member of the Henry County Rotary Club and serves on the board of advisors to the Shaquille O'Neal Boys and Girls Club of Henry County. He served on the Henry County School Board from 2012-16, the last two years serving as vice chair. Griffin focused on advocating for teachers, building community support and improving school assets. He has led three successful Education-SPLOST/school bond referendum campaigns during his tenure.
Douglas Hooker
Executive Director, Atlanta Regional Commission, (retired)
Until his retirement in March 2022, Hooker led the Atlanta Regional Commission, the agency that facilitates strategies to enhance the Atlanta region's growth, sustainability and competitiveness. Throughout his career, Hooker has worked for public and private sector organizations, including Georgia Power Co., the City of Atlanta, the State Road & Tollway Authority, and Atkins Global.

Hooker is active in community organizations with current board or advisory board service for the Community Foundation for Greater Atlanta, the Aurora Theatre, the Fox Theatre, the Ivan Allen College of Georgia Institute of Technology, the Georgia Drawdown Project, and the Latin American Association. He has served on the board or advisory board for many organizations throughout Georgia, contributing his talents to support sectors that widely impact citizens of the state.
Most recently, he has received the Harry West Regional Visionary Award from the Atlanta Regional Commission, the Lifetime Leadership Award from the Atlanta Business Chronicle, the inaugural Aero Honors Award from Aerotropolis Atlanta, a Lifetime Achievement Award from the Latin American Association, the Georgia Institute of Technology's Alumni Association's Dean George Griffin Community Service Award, the Championing Regional Diversity award from the Georgia Hispanic Chamber of Commerce, and commendations of career service from Governor Brian Kemp and from Senator Jon Ossoff.
Erick McReynolds
Vice President with Chick-fil-A, Inc.
McReynolds is a vice president with Chick-fil-A, Inc., leading Diversity, Equity & Inclusion through partnerships with all stakeholder groups to develop a comprehensive, enterprise-wide strategy to build individual and organizational DE&I capabilities.
McReynolds' 15-year tenure with Chick-fil-A includes experience as the executive director of Field Operations for the Midwest region, team director and business consultant.
Prior to joining Chick-fil-A, McReynolds was a senior business analyst with Sprint, Inc. in Overland Park, Kansas and a regional sales executive with International Paper Company in Memphis, Tennessee.
Kiran Shailendra
Wife of Shi Shailendra, CEO of Atlanta-based Shailendra Group LLC, Shailendra and her family have been generous in giving back to causes that have touched them personally. The couple has provided funding for both a school and a clinic in South India as well as financially supported the development of the Shailendra Tennis Complex, completed in 2004, at the Woodward Academy where their sons were educated.
Karen Sullivan
President, Paragon Alarm Systems, Inc.
Sullivan is president of Paragon Alarm Systems, Inc., a locally owned and operated full service residential and commercial alarm company formed with her husband, Stephen Sullivan.
Active on the boards of Rainbow House Emergency Children's Shelter, Arts Clayton, Good Shepherd Clinic. Sullivan also serves as secretary for Gigi's House and the Clayton County Board of Ethics.
She currently serves as the program chair for the Rotary Club of Lake Spivey Clayton County and the chair of Historical Jonesboro's promotions committee.
Sullivan has also been a member of the Women in Business Council, serving as a mentor and as a chamber board member. She was a Small Business of the Year recipient as well as a Businesswoman of the Year recipient.