Clayton State University Foundation appoints five new members
(August 27, 2019) - The Clayton State University Foundation has announced five new members to its Board of Trustees. The members represent various industries including banking, energy, human resource management, construction and marketing technology.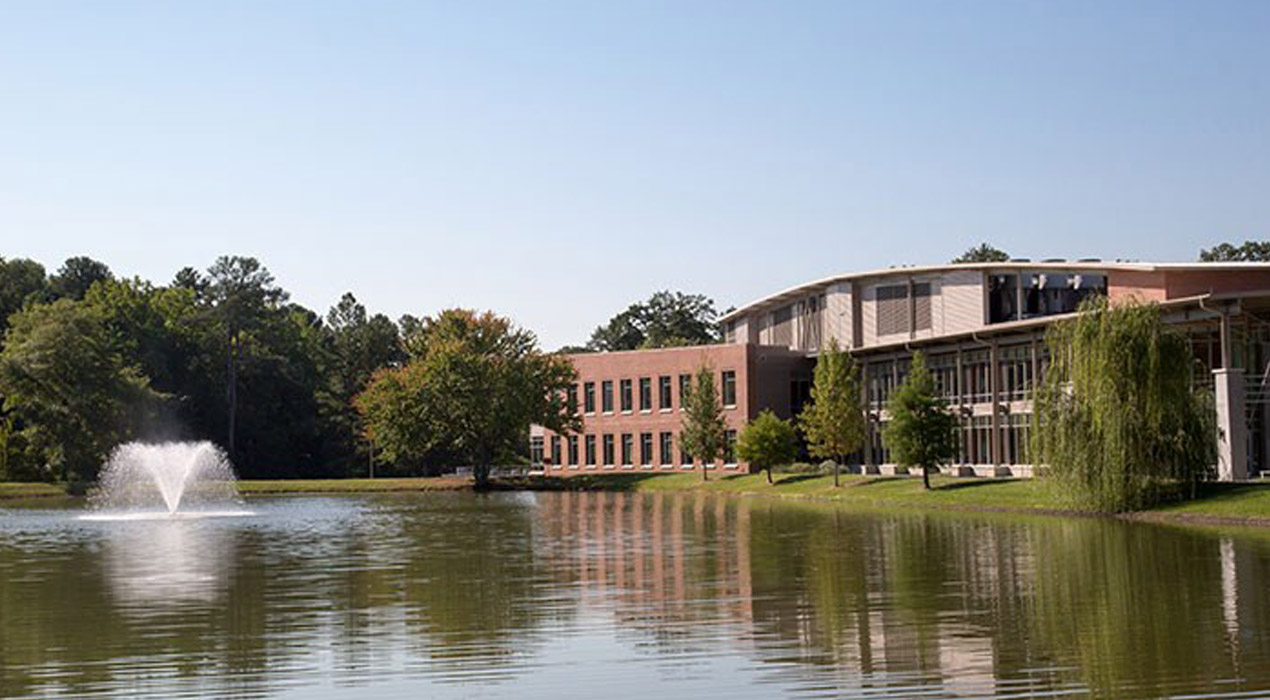 After several years of tremendous growth in institutional philanthropy, which recently earned the university a national award for fundraising from the Council for Advancement in Support of Education, these individuals will be continuing that momentum of giving to support student success.
"The Foundation has a solid history of strong membership on the Board of Trustees. I'm particularly excited about the skills and energy that this year's cohort of new trustees bring to the important work of not only the Foundation, but ultimately Clayton State University," says Chase Moore, vice president of University Advancement and External Affairs. "South metro-Atlanta is on a significant growth trajectory and the region is depending upon the university and our strong volunteer leaders to help foster growth and innovation to meet the demands of the future. The passion that these five individuals have for the success of our students will be transformational."
The new trustee members will begin their three-year tenure in fiscal year 2020.
A graduate of St. Joseph's University and the University of Kentucky, Victor's professional career includes leadership roles in human resources and recruiting, most notably serving as the vice president of recruiting and talent management at Comcast for the past four years. He brings to his role with the board extensive recruitment, talent management, and general HR experience in the telecommunications, healthcare, and technology industries.
Victor is from Lexington, Kentucky and attended graduate school in Philadelphia, Pennsylvania. After living in Philadelphia for a decade, he moved back south and now resides in Atlanta. He is active in community service and holds the position of president of his neighborhood homeowner's association.
Audrey King is currently the regional director for Georgia Power in metro south-Atlanta. She has held various positions over the past 28 years in customer service, sales, distribution and external affairs. She began her career as a customer service representative and has held other roles, including sales representative, auditor, support engineer, sales manager, external affairs manager and area manager.
King has served as a member of several organizations including the United Way Executive Board, Homebuilders Association, Valdosta North Rotary Club past-president, honorary commander for Moody Air Force Base, Valdosta State University Foundation Board, committee chair for the South Georgia Medical Center Foundation Board and Corporate Giving and appointee to the Education Reform Commission for the State of Georgia.
Appointed by Gov. Nathan Deal, King currently serves on the State Housing Trust Fund for the Homelessness and Department of Community Affairs Board. Audrey is a graduate of Leadership Lowndes and Leadership Georgia. She holds a Bachelor of Science in business administration from Troy University.
Helen McSwain is senior vice-president and national transit director at Rohadfox Construction Control Services Corporation. Over the past 30 years, McSwain has served in executive roles across both public and private transportation sectors. Prior to joining Rohadfox, she led the Atlanta practice for Atkins Engineering North America. McSwain also has transportation leadership work experience at two of the nations' largest transit agencies–Metropolitan Atlanta Rapid Transit Authority (Atlanta) and METRA Commuter Railroad (Chicago).
McSwain is passionately engaged in civic and professional organizations, including Executive Women's Build-Atlanta Habitat for Humanity, Metro Atlanta Chamber Board of Directors, Georgia Business Coalition Board, Clayton County Development Authority Board, Conference of Minority Transportation Officials, national mentor for the American Public Transit Association, corporate mentor for the Georgia Mentor Protégé Program and an Atlanta Regional Commission LINK Delegate. McSwain and her family reside in Lake Spivey, Georgia.
Ken Palmer is east metro region president at United Community Bank. Palmer has more than 30 years in banking and commercial lending. Prior to his current position, he most recently served as senior vice president and commercial group manager at Sun Trust Bank, where he earned Top Commercial Lender for SunTrust Atlanta in 1999 and 2000.
Palmer is active in his community serving as a president of several organizations including the Kiwanis Club of Southlake, Rotary Club of Henry County, Henry County Youth Leadership and Southern Regional Hospital Foundation Board. He has also been a longtime member of the Boy Scouts, which has earned him a number of awards including the Cub Scouter Knot Award, Tussahaw District Award of Merit and National Outstanding Eagle Scout Award. Palmer earned his bachelor's in business administration and economics from Temple University.
Joe Uhl is vice president of engineering at Mailchimp, the Atlanta-based marketing platform for small business. At Mailchimp, Joe has built and led technology teams spanning operations, development, IT, security, data science and reliability. Previously, Joe founded and worked at a number of startups in Atlanta spanning many industry verticals and technologies. He received his computer science degree from Georgia Institute of Technology and remains connected to technology and startup companies across Atlanta.