Clayton State University establishes $5 million endowment for music education
(August 13, 2020) -Clayton State University has received a $5 million gift from the estate of former Jonesboro resident and longtime friend of Clayton State Lon Carnes to enhance music education at the institution. The gift will create the Alma Karen Cousins & Maurine Cousins Carnes Endowment for Music.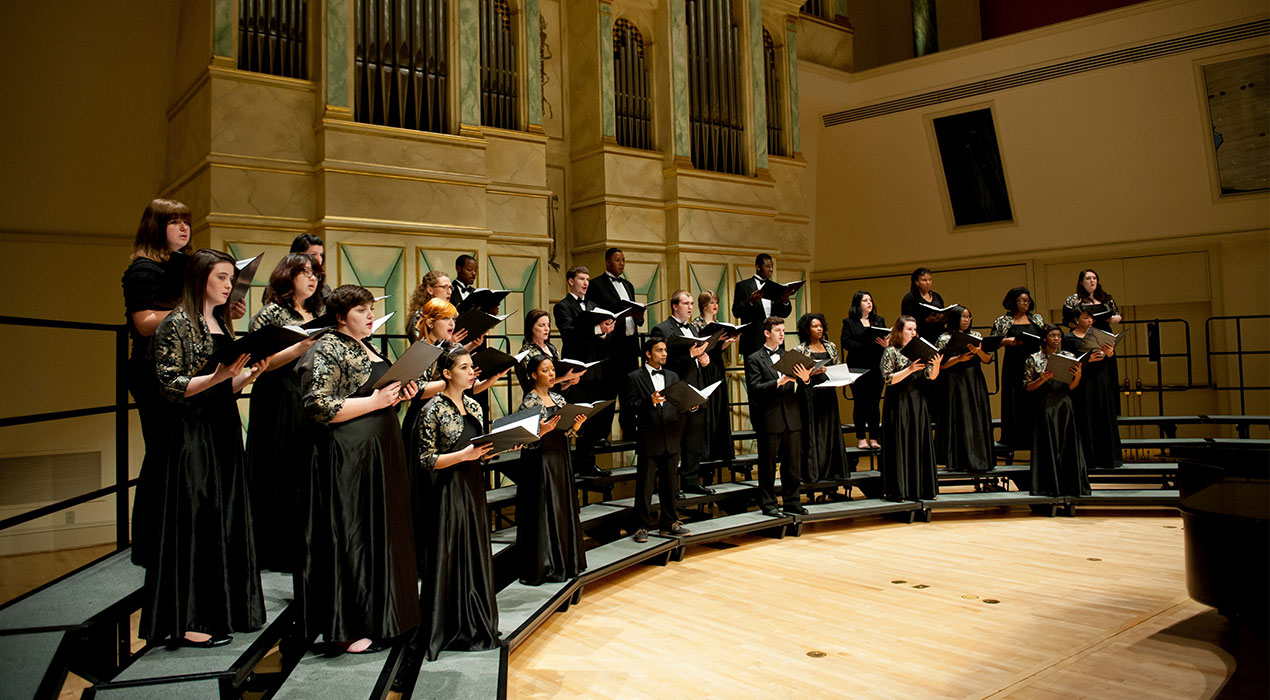 As part of the gift, Clayton State will name its music education building the Carnes Hall for Music. The Georgia Board of Regents at the University System of Georgia approved the naming during its Aug. 11 board meeting.
"Dr. Carnes, as it was shared with me, was inspired by the legacy created by the Walter and Emilie Spivey gift establishing Spivey Hall. Dr. Carnes believed that Clayton State University could, with adequate resources, educate and train the caliber of artist that might one day perform at Spivey. The Carnes legacy will transform music education at Clayton State," says Chase Moore, vice president of University Advancement and External Affairs.

"Clayton State University's music program has offered highly regarded instruction for many years through our fully accredited Bachelor of Music Education and Bachelor of Arts degrees. Alumni are successful in music classrooms and musical ventures throughout Georgia and beyond," said Dr. Terre Johnson, chair of the department of Visual and Performing Arts. "As a result of the generous bequest that has created the Carnes Scholarship Fund, Clayton State will be able to offer enhanced musical study to a larger group of deserving students at little or no cost to them. The future of music study at Clayton State will be bright for future generations thanks to this unprecedented gift."
Born on May 16, 1932, Carnes spent his childhood in Jonesboro, Georgia, and graduated from Jonesboro High School. He served as a lieutenant in the United States Army and enjoyed a 27-year tenure as a professor and later chair of Georgia Southern University's Parker College of Business.
Carnes had a passion for music and indulged in his interest by donating to and attending performances at Clayton State's performing arts venue, Spivey Hall. Carnes served as a charter member of the Spivey Hall Friends, the donor group formally established in 2002.
Carnes passed away on Sept. 25, 2019.