Clayton State University earns national award for improvement in institutional fundraising
(June 12, 2019) - Clayton State University has been recognized as one of 90 colleges and universities for excellence in fundraising programs. The University has earned the 2019 CASE Educational Fundraising Award by the Council for Advancement in Support of Education.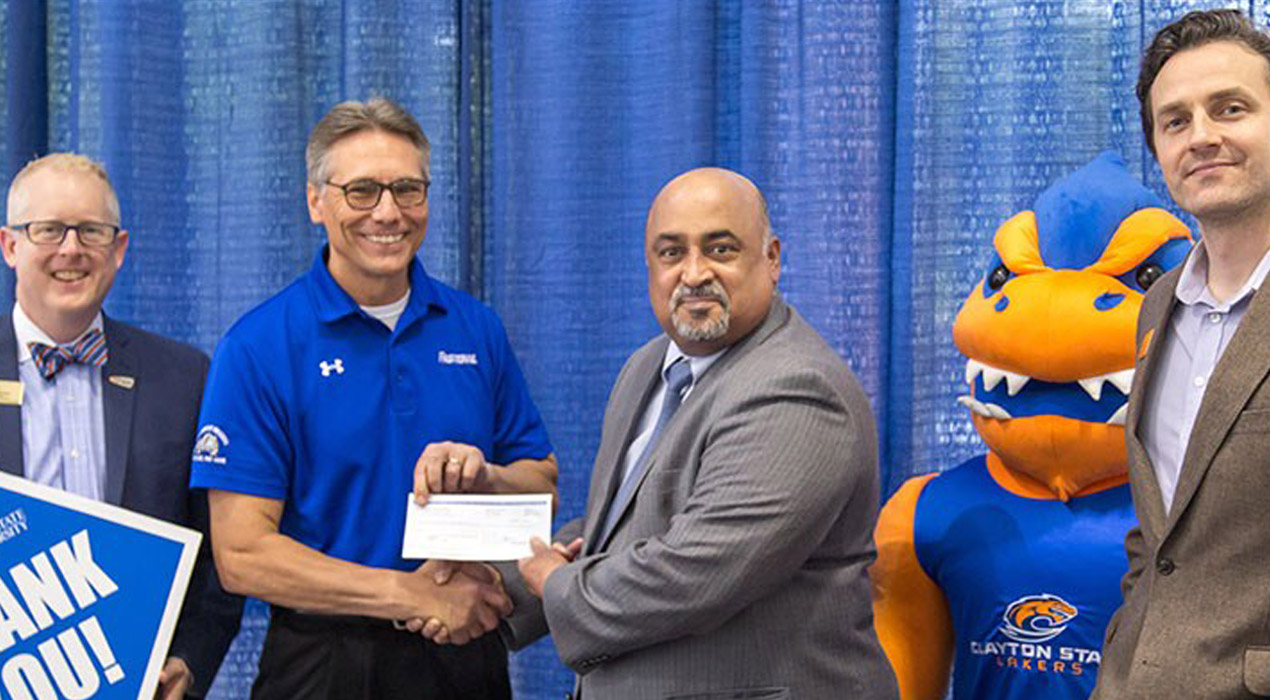 Clayton State is recognized for Overall Improvement, based on a blind analysis of three years of fundraising data by a panel of judges.
The University is among 29 institutions that have earned this recognition for the first-time ever.
"These institutions have not only demonstrated the highest levels of professionalism and best practice in their fundraising efforts, they have contributed to the betterment of educational advancement worldwide by serving as a model to which others can aspire," said Sue Cunningham, CASE President and CEO.
Over the last few years, Clayton State has developed a number of important corporate partnerships and built great relationships with community supporters that have garnered significant gifts to benefit our students.
A number of significant partnerships established in the fiscal year helped the University reach this double-digit milestone in the comprehensive campaign.
In the 2017-2018 school year along, the university received a $500,000 gift from the Coca-Cola Foundation to provide 50 scholarships to cover tuition and fees, as well as experiential learning opportunities for first-generation students and female students interested in STEM.
MailChimp awarded the University $300,000 for the creation of Launch Pad, which gives computer science and information technology students hands-on experience and training with the nation's leading automated marketing platform.
And Clayton State is poised to complete its goal of raising $12 million for its first-ever comprehensive campaign, Greater In Mind.
"The recognition from the 2019 CASE Education Fundraising Award serves as evidence of not just the work of the Foundation, but of the growing recognition of the contributions Clayton State University makes in building our region," said Chase Moore, vice-president of University Advancement. "The only way that South Metro Atlanta thrives is by creating both the talent pipeline for today's businesses and innovating to meet the needs of tomorrow––in this light, the CASE award is less about fundraising and more about the increased access to opportunity for our students."