Clayton State business students take home 2nd place overall in management competition
(March 29, 2021) -Clayton State University's Society for Advancement of Management student chapter took home several awards, including 2ndplace in the Overall Business Skills Champions at the 2021 International Collegiate Business Skills Championship.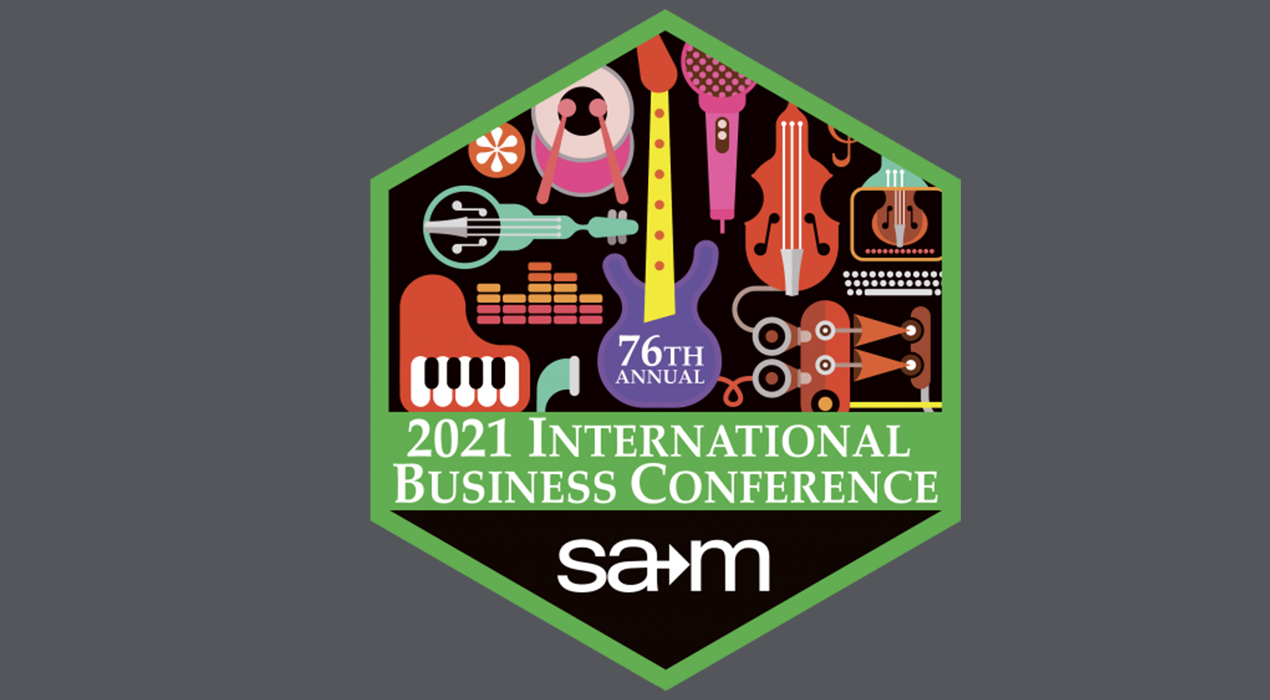 The four-person team of students led by Associate Professor of Management Dr. Vincent Vinod competed against hundreds of colleges and universities in multiple contests such as a written case study, business case presentation, business pitch, extemporaneous speech and the business knowledge bowl.
"I am extremely proud of our team of students that participated in the 2021 SAM International Business Skills Championship," said Dr. Vinod. "This year, we competed in the 'open' division which is probably the most challenging division as it includes both graduate and undergraduate competitors. Angela, Javier, Rachel, and Roshell worked diligently preparing for the contest and put in a lot of time and effort. As a result, they performed at a very high level and won multiple individual and team awards. Congratulations to the team!"
Clayton State took home the following awards:
Overall Team Business Skills Championship – Clayton State – 2nd place
Overall Individual Champion – Javier Gonzalez
Written Case Study – Clayton State-2nd place
Extemporaneous Speech – Angela Reed – 3rd place
Business Knowledge Bowl – Javier Gonzalez – 2nd place
Best Paper Award - "Functional Areas of Business"- Dr. Iryna Hayduk
In addition to the team and individual award competitions, three students presented abstracts and research papers at the conference: Rachel Gaines, Javier Gonzalez, and Jon'a Balkum.
Research papers were authored, co-authored, supervised and presented with the help of Dr. Vincent Vinod, Dr. Iryna Hayduk, Dr. Linda "Joie" Hain, Dr. Margaret Thompson, Dr. Mario Norman, Ms. Lydia Hall, Ms. Judiffier Pearson, Dr. Anthony Hannah, Dr. Carin Lightner-Laws, Dr. Kamran Moghaddam, Brian Hunt and Russell Spears.
The Society of Management switched to a virtual competition to afford students the opportunity to compete despite the coronavirus pandemic.
"The SAM International Business Conference was an educational and fun experience," said graduate student Rachel Gaines. "I participated in the extemporaneous speech, knowledge bowl, and team written case competition. I want to encourage other students (undergraduates and graduates) to participate next year. Since this was my first-time experience, I can prepare myself and others for next year's competition. I predict Clayton State University will place first place in 2022.
For Javier Gonzalez, the Overall Individual Champion of the competition, the championship provided a memorable experience. "Participating in the SAM contest was an unforgettable experience that gave me the opportunity to develop communication skills that will make a difference on the rest of my career," said Javier. "Thank you, Clayton State, for allowing me the opportunity to be a part of the team."