Agreement between Clayton State and Atlanta Metro offers students smooth transfer opportunity
(December 15, 2021) -On Monday, Dec. 13, Clayton State University and Atlanta Metropolitan State College entered into an agreement to establish a cohort of students enrolled at AMSC who will live in Clayton State housing and who will attend courses at Clayton State that are instructed by both institutions.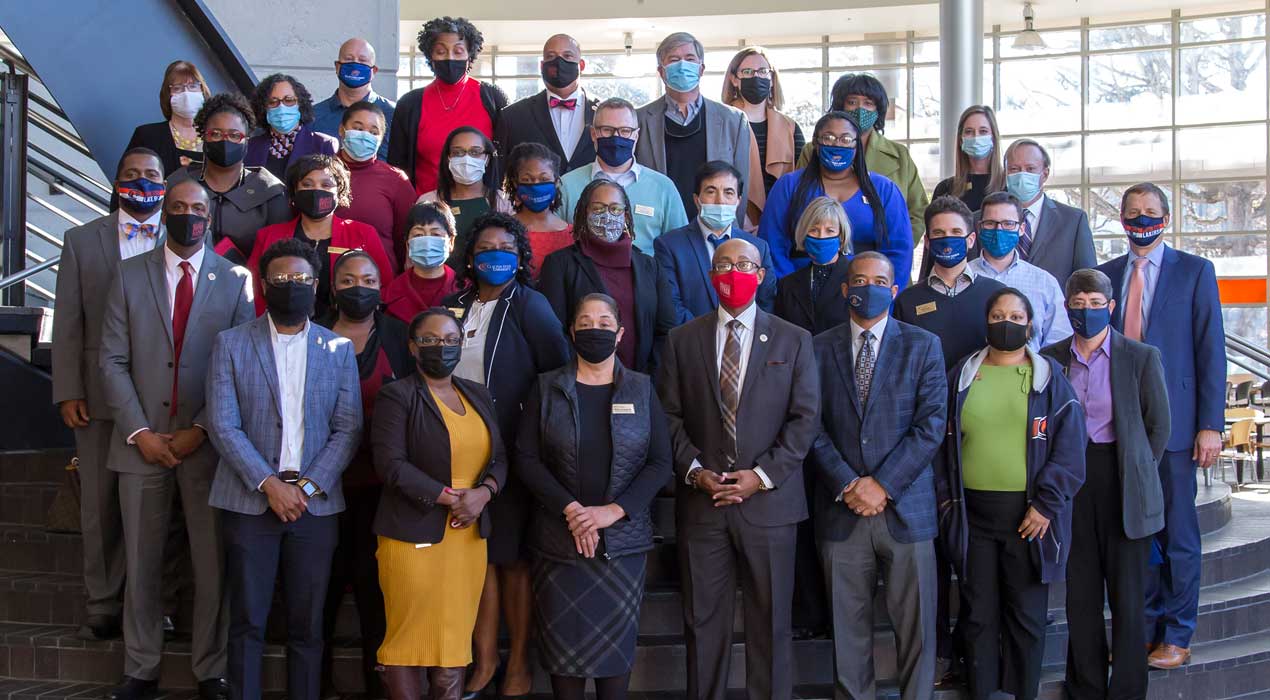 "Our agreement with Atlanta Metropolitan State College provides a unique opportunity for students to be immersed in academic and student activities here at Clayton State University while simultaneously improving their academic standing to allow a seamless transfer after their first year," said Dr. T. Ramon Stuart, president of Clayton State University.
The opportunity will provide a pathway to admission at AMSC for traditional applicants who are denied admission at Clayton State and who do not satisfy the Clayton State Bridge Program admission's criteria. Applicants admitted into the cohort program will enroll in 15 credits of coursework being offered at Clayton State with students residing in Clayton State Residence Housing.
AMSC will provide instruction for core classes and CSU will provide instruction for major area pathway courses associated with academic focus areas. AMSC and CSU will work in collaboration to schedule the combined 30 credit hours of core and academic focus area courses for the fall and spring semesters.
After one year, students who earn 30+ credits with a 2.0 minimum GPA will have the opportunity to transfer into Clayton State or to enroll in courses at AMSC, without access to CSU residence housing.
"The importance of two University System of Georgia Institutions coming together to support students that have the desire to attend college cannot be understated. Our team at Atlanta Metropolitan State College is excited about our partnership with Clayton State University, which will create more opportunities for students to work towards earning a college degree," stated AMSC President Dr. Georj L. Lewis.
Students will experience smaller class sizes and an intimate setting that allows students, many of whom are first-generation college, to become acclimated with a traditional college setting and build their confidence to be successful.