Clayton State Alums Bring Heartfelt Care to Honduras
(April 19, 2022) - The Birchfields have a passion for helping others not just locally, but internationally. They recently traveled over 2,000 miles to Honduras providing basic human needs to the residents of several villages. According to the Borgen Project, Honduras is the second most impoverished country in Central America and one of the most underserved in the world.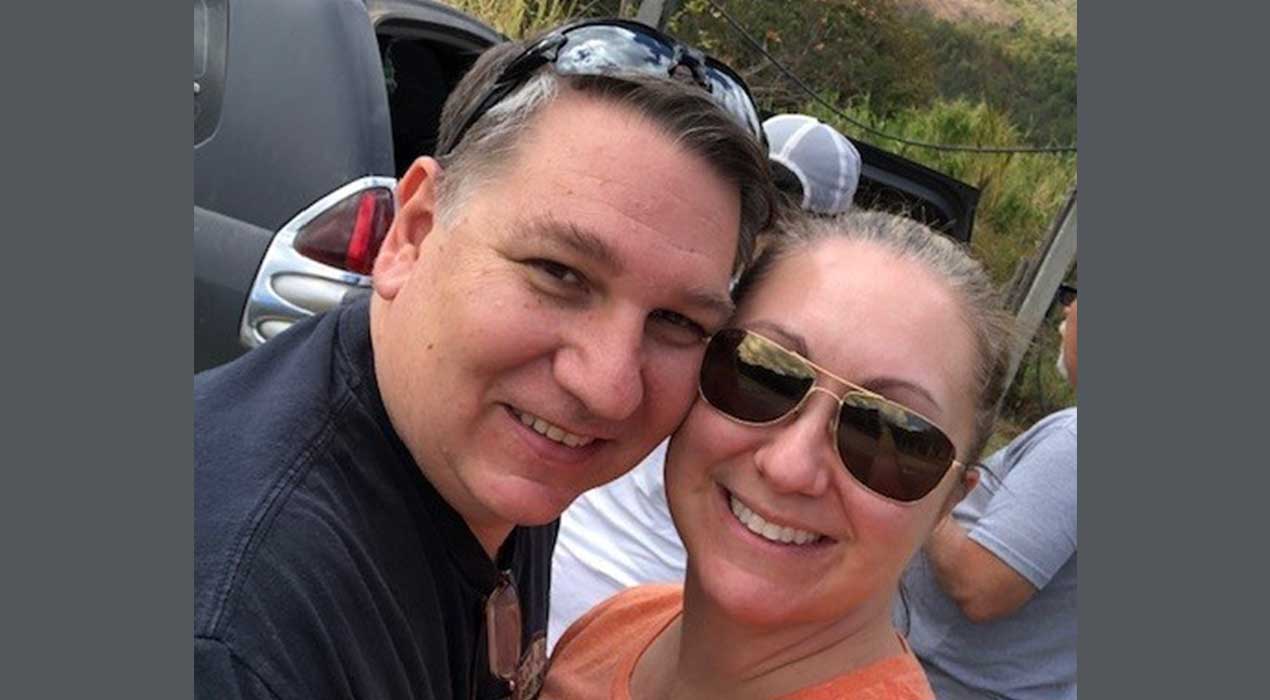 Wealth distribution, low income, unemployment, violence, and erratic weather patterns all contribute to economic problems in Honduras, where one in five residents is living below the poverty line. Access to medical and dental care, nutritional food, and education is severely limited in rural areas, so nonprofit organizations and missions have stepped in to reach under-resourced populations.
Spouses Julie Birchfield, assistant vice president of Auxiliary Services, and Todd Birchfield, director of Technology infrastructure, spent a week serving as leadership representatives of faith-based nonprofit Be The Church, collaborating with volunteers from Excel Global Outreach, a missions oriented organization based in Honduras. The Birchfields helped found Be The Church in January 2021, after a year filled with uncertainty causing churches to close their doors for months. During this time, they began to discuss how churchgoers needed a new model of the church more focused on relationships and equipping and empowering people in addition to the traditional weekend services.
Be The Church partners with Excel Global Outreach to expand their outreach to international borders. Their teams visited multiple villages, bringing much-needed services and a loving, supportive personal interaction.
"Work during the week is focused more on (conducting) home visits for people who are homebound and live off the beaten path. Todd and I made home visits to people with special needs children who wouldn't have been able to come to the brigade on the weekend," said Julie. "We took them food, spent some time with them, and prayed with them."
Julie described one in-home visit where the team was accompanied by the mayor of the district. The local family was extremely honored that the mayor came to see them bringing care and volunteers.
In between humanitarian visits, the Birchfields were invited to visit with the local town mayors to explore additional partnerships to help their residents with resources. Julie's CSU master's degree in international business enabled her to construct key outreach objectives for future engagement from Be The Church and Excel Global Outreach.
"We're going back and offering this opportunity to the people that are associated with our group," Julie said. "It gives us a way to standardize processes and help new volunteers understand what to expect on their trip."
Upon request after returning, a one-page plan was sent to the Honduran vice president for consideration. And work is underway to frame international volunteer work preparation for new American volunteers while growing important grassroots and governmental connections.
Julie and Todd both agree that their experiences created a new life perspective on gratitude and humility. The mutual appreciation expressed from new Honduran friends was evidenced every day with each new family they encountered.
"Just go and experience it and feel the love of the people returned to you. They were grateful and everywhere we went, everybody was so generous. They didn't have much, but they were always happy to share," said Todd.
The couple said that immersion-based traveling makes us better citizens and anytime we can learn about other cultures, it serves as an invaluable form of education. "No matter what your spiritual belief is and what you put out into the universe, it comes back to you in one way or another. It was such a blessing to get to know these people and make the friends we made," she said.
Still donning their Clayton State University t-shirts, the whole while, the Birchfields will return to Honduras with others, bringing heartfelt care by serving humanity.