Alumni Spotlight: Brigitte Collier
(June 28, 2022) - Master of Business Administration alumna Brigitte Collier '14, along with five other alumni, recently joined the Clayton State Alumni Board of Advisers for a three-year term. The alumni office will be highlighting each of these Board members in the coming weeks, focusing on their experience at Clayton State and their professional success since leaving campus.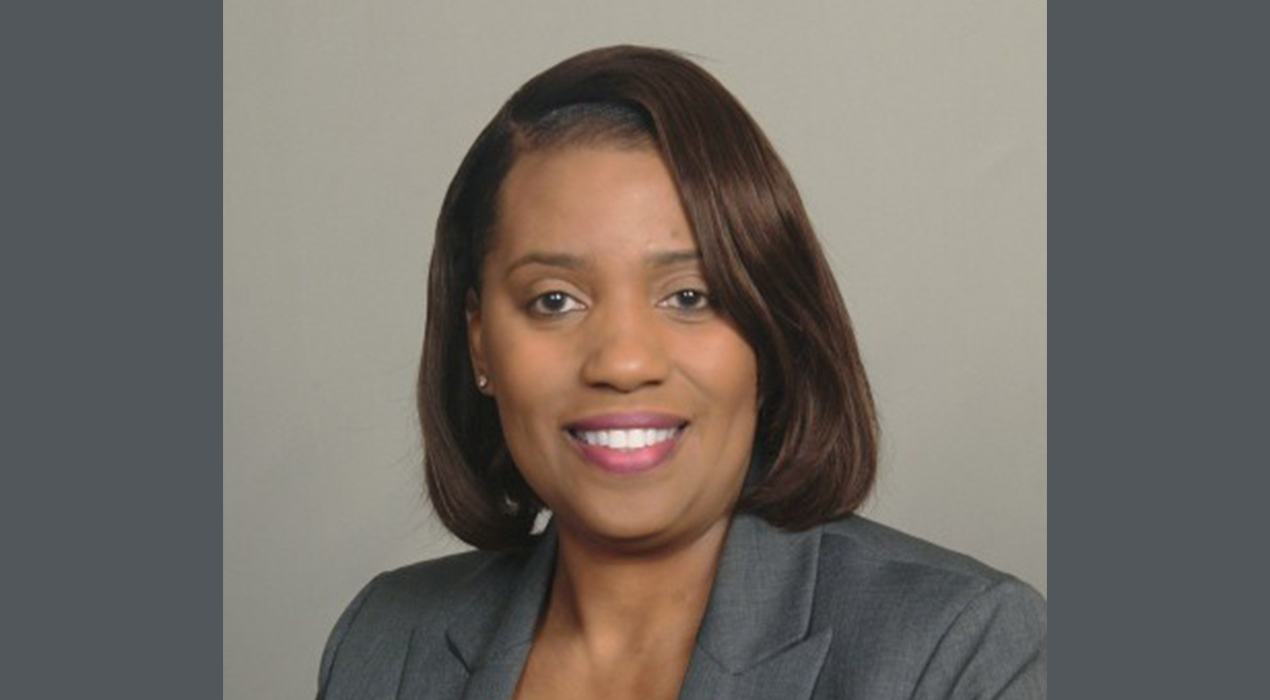 What made you choose to attend Clayton State for your MBA?
I wanted to attend an in-person, AACSB-accredited university with a rigorous program in Metro Atlanta that would prepare me for a future leadership position.
What was your experience like as a student?
As a working adult with a family, attending classes at Clayton State was challenging but manageable. I attended CSU's Master of Business weekend program, which met on Saturday during the semester. The program allowed me the opportunity to sharpen my skill set and learn about advancement within my field while working full-time. I was able to create lifelong friendships and grow my professional network.
Can you walk me through your career journey?
I currently work at Walmart (Corporate Office) as a Technical Project Management Analyst II (Information Security) with the Risk Management Team. I have worked at Siemens as a Project Portfolio Manager/Transition Manager; prior to this position, InterContinental Hotels Group (IHG) as an IT Asset Manager/Project Manager and Emory University as a Project Manager/IT Consultant/IT Procurement professional.
I have been able to move up in my career because I believe in lifelong learning and personal development. I make it a point to attend no less than two professional events each year to grow my network and learn about the latest industry information. Investing in myself and obtaining IT certifications has also helped me grow my career.
You recently began working for Walmart. What made you choose to take this role? How has it been different from other employers or jobs?
I accepted the position at Walmart (Corporate) because it put me directly into the Information Security Department (InfoSec). I hope to become a Chief Information Security Officer (CISO), and the experience in risk management will assist me with effectively communicating risk to the business so that they can make informed decisions.
You have several degrees and certificates, as well as working on a doctorate now. What spurs your motivation for lifelong learning?
Survival. The 2020 pandemic shutdown profoundly affected my life, and I had the opportunity to reflect on my career choices. I decided that I needed to be in a place where I would never be laid off from a job. I wanted a job where I could work from home or the beach. In the future, I want a career where I could leave it, and it would not leave me. I created a list of essential items we need to live in this world: food, water, shelter, clothing, internet access, etc. From that list, I looked at my current career path and was convinced I needed to try as hard as possible to transition my career from an information technology support role to a cybersecurity role. Technology affects almost every aspect of our lives, and that technology needs to be secure hence cybersecurity.
Can you tell me about your experience serving on other volunteer boards?
My first experience with a non-profit came at the suggestion of Dr. Craig Hill, a professor at Clayton State University. While attending one of the supply chain management courses, Dr. Hill suggested that my class attend one of the dinner meetings at the Institute for Supply Management (ISM). I was curious, and the student membership for the organization was free; I signed up for one of the dinner meetings. The ISM Atlanta Chapter leadership saw that I was interested in the non-profit and its activities, and they asked me to join the board as the Director of Public Relations, and the rest is history.
My board experience has been a positive and excellent network-building activity. I have enjoyed meeting new people and gaining a deeper connection with my community. It's a great opportunity to learn more about important causes within the industry, the people it affects, and the people in our community who support it.
Two of the open secrets about joining a non-profit as a member or board member is that some members volunteering in the non-profits like to compete with other chapters within the organization. For example, some members take pride in stating how many of their members have the latest industry certifications. The benefit for the members may be free certification study groups or discounted certification classes, which can help someone advance their career. Another benefit of joining a non-profit within your chosen industry is that some organizations mentor the younger members in a mentor/mentee relationship which can help young people quickly obtain their career goals.
What made you want to join the Alumni Board? How do you hope to positively impact your alma mater through your service?
Developing connections, giving back, staying informed, expanding my skills, and helping other students are just a few reasons to join the Alumni Board.