Alumni Spotlight: Ryan Marsh
(December 10, 2019) - Clayton State University alumnus Ryan Marsh '14 has taken the skills he learned as a Laker student into the supply chain field and is quickly rising the ranks among his peers. After spending a little over five years at Drive DeVilbiss Healthcare in multiple capacities, Ryan recently moved to a General Manager position at Americold Logistics, LLC.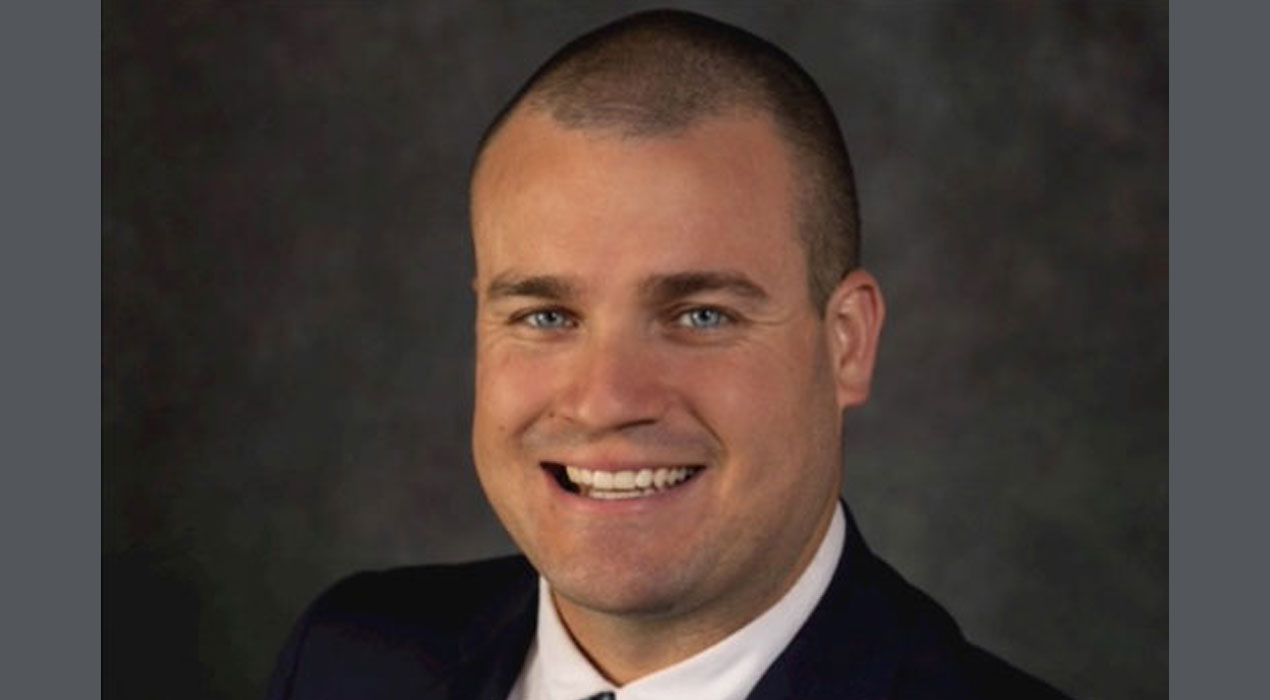 Ryan's path, like many students and alumni, was not a direct line to Clayton State. After starting as a baseball player at Atlanta Christian College, Ryan decided to transfer to Clayton State after Atlanta Christian moved to West Point, Georgia.
Knowing he wanted to study business, but unsure of his concentration, Professor John Mascaritolo convinced Ryan that Supply Chain would be the appropriate path for him. Pleased with how dedicated the professors were in ensuring student success, Ryan thrived.
"Clayton State provided a skill set at an affordable, convenient location," Ryan recalls. "The professors were vested and went out of their way to ensure the success of their students."
Ryan continues by noting that desire from his professors to help did not just end after he graduated. Professor Mascaritolo not only helped Ryan review his resume as a senior in preparation for applying for jobs, but sent the resume to Drive Medical resulting in an interview in a few days. This continued after graduation.
"Once I started with Drive Medical, Professor M. was always looking for opportunities for me. He was able to get interviews and offers from a few other companies, which just did not happen to be the best fit for my career path at that time," Ryan says.
A full-time-employed, commuter student, Ryan was very focused on his academics but was also involved in the Supply Chain Roundtable, Betta Gamma Sigma, and intramural basketball. He noted that Supply Chain Roundtable offered an opportunity to learn about the latest and greatest in the industry, while also providing the chance to network with other students and outside individuals. Further, as President of Betta Gamma Sigma, he built a strong relationship with Dr. Nikki Finlay who he points to as consistently supporting him and being hands-on regarding his academic and professional success.
Ryan started at Drive in an entry-level position loading trucks, picking up and auditing orders, and wrapping pallets. After working his way up in the company and graduating from Clayton State, he was promoted to Operations Manager and supervised the day-to-day aspects of the facility. By the time he left Drive, Ryan was Director of Operation where he also oversaw that budget operations.
Referred by an individual who worked at Americold, Ryan started as General Manager of the Atlanta Tradewater facility in 2018. Americold provides temperature-controlled warehousing and logistics to the food industry. In his position, he is responsible for all building operations and budget for a 540,000 square foot warehouse and 150 associates.
Asked why he took the new position, Ryan responded, "(There's a) larger scope of responsibility in regards to the size of the facility, 24/7 operations versus 24/5 operations, larger responsibilities when it comes to food safety, and a lot more hands-on with the customer." He also stated Americold was very supportive of him pursuing his Executive MBA at Notre Dame University.