Alumni Spotlight: Robert McQueston
(December 10, 2019) -About 10 years ago, the global recession was in full swing. At the time, Robert McQueston '12 was a 20-year veteran in the hospitality and travel industry and was a sales manager for Delta Air Lines. He knew it was time to take the necessary steps to advance in his career with the company.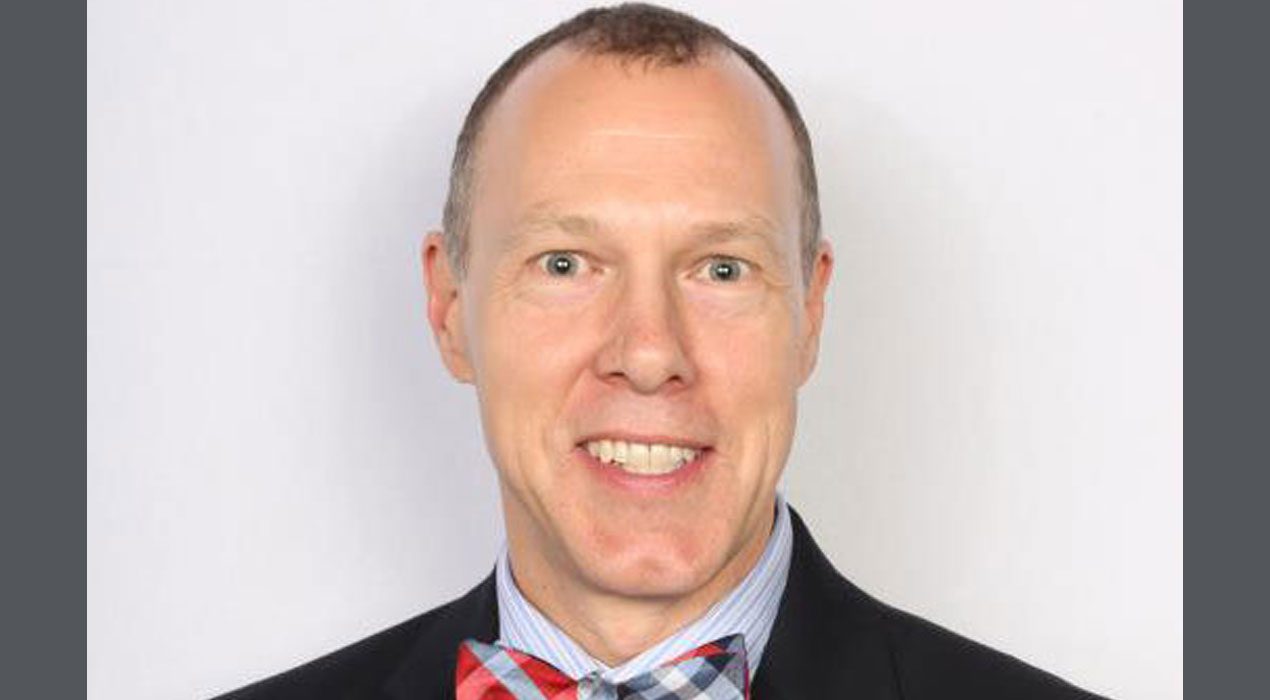 "I wanted to put myself in a position where I would have options and choices. I always thought about an MBA," McQueston says. "I lived in Peachtree City and at the time a cohort was offered there. It was just a great value proposition—the proximity, the cost and the product that Clayton State delivered was just a phenomenal combination."
Ten years later and the decision to return to school to earn his MBA has paid off. McQueston currently serves as a global account manager for Delta Airlines, developing relationships the airline has with large tier corporations in the Fortune 100.
"You are not only responsible for negotiation and ensuring that the travel programs are successful, but you're also cultivating a deeper and wider relationship and partnership with the companies," he says. "Delta's mission is 'Nobody Better Connects the World.' In my job it's forming those connections with customers, with colleagues, with the community. And when you can connect with people, then you unlock value."
The practical, hands-on approach in the supply chain concentration at Clayton State provided McQueston the tools to approach his job differently.
"You're actually doing the work versus theoretical or book learning," he says. "It was those conversations engaging with the professors and other classmates, the discussions and dialogue—making things real-world relevant I found to be a difference maker."
One assignment, for example, had McQueston and his classmates act as consultants. Another experience afforded the students a chance to present to a communications company. And a study abroad trip to Istanbul, Turkey gave McQueston an opportunity to speak to retailers and local leaders to understand the challenges international businesses face.
"It's getting a different perspective, seeing the world through someone else's eyes [and] understanding global commerce," he says. "Seeing how supply chain works globally around the world…makes it so real and helps bring context to what you learned in the classroom."
Those lessons also served McQueston well when working with his colleagues at Delta. Understanding how warehouse operations function and finding bottlenecks in the system helped him feel less siloed when interacting with other departments.
"I was in sales, but it helped me to have conversations with my operational counterparts to talk about these things and brainstorm—then my colleagues saw me as a more valued partner
because I'm not one-dimensional," McQueston says. "If you think about it in supply chain, everything is connected. When you yank on one part, you have a reaction in another part. The better you understand that then you can communicate, and it helps the flow of everything which improves customer service and progress."
This was evident in 2016 when three suicide bombings occurred in Belgium killing dozens and injuring more than 300 others. Two of those attacks happened at the Brussels airport.
In the aftermath, Delta took action to support Belgium-based employees and the city of Brussels by delivering boxes of origami heart-shaped tributes to Brussels to show solidarity with the community. In total, more than 7,000 paper hearts were created by employees based in Atlanta and New York.
McQueston, who was just finishing up his MBA at the time, served on the Delta Board Council that lead the "Hearts For Brussels" campaign. Even in that moment, his education from Clayton State served its purpose.
"We always say at Delta that we need to have each other's back. We just knew between the employees and the community, we wanted to have their back," he remembers. "We had just 14 days from initiation of the project to completion."
The council quickly reached out to the tech operations department to fabricate glass boxes to hold the hearts. The team also held sessions at different facilities to show employees how to fold the origami hearts and put messages in them.
One box was placed in front of the Brussels Stock Exchange where a makeshift shrine for the victims of the attacks was located. Two other boxes were sent to beleaguered Delta employees in Brussels. When they opened up the boxes and read them, the experience was heartwarming for McQueston and his colleagues.
"That right there told you, yes, that was the right thing to do because you touched somebody's heart," McQueston says. "That's what we call the Delta difference."