Alumni Spotlight: Rob Scott
(October 27, 2020) -It's not often people are able to find a career path that is both professionally and personally enriching. And it was not always that way for Clayton State alumnus Rob Scott '18. However, now serving as the Director of Community Reinvestment and Real Estate for the City of Columbus (GA), he feels his desire to assist others is now satiated.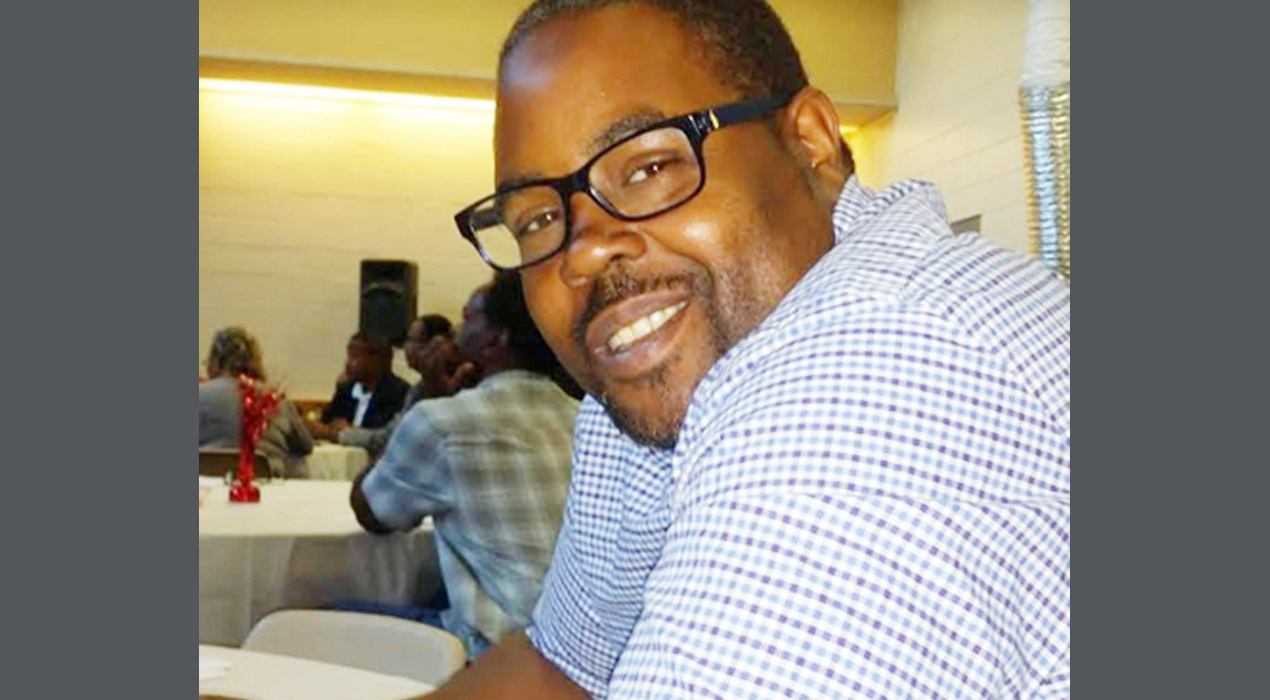 Early in Scott's career, he served a number of years as a business analyst. Through the performance of energy demand and consumption reviews, he managed utility expense portfolios for some of the largest Fortune 500 companies in the country. While successful, though, this wasn't enough, and he sought a more fulfilling career path.
"For the past ten years, I have worked to build a career that satisfied both my professional and social goals," Scott says.
In 2015, Scott moved to Gwinnett County to serve as Emergency Solutions Grant & HOME Investment Partnerships Senior Program Manager, where he managed more than 80 projects by utilizing more than $13.7 million to acquire, rehabilitate, and dispossess homes to low-income, first-time homebuyers in pursuit of the dream of homeownership.
Further, Scott was able to build systems to address community homelessness through homelessness prevention, emergency shelter, and rapid re-housing. Under Scott's leadership, Gwinnett County saw significant increases in those moving to permanent housing destinations, as well as decreases in homelessness recidivism.
While working for Gwinnett County, Scott became a student at Clayton State University.
Scott describes how his time at Clayton State helped him on his professional journey, "For many years I relied on natural ability to ascend in my career, but I could only get so far as education requirements were the biggest barrier to my professional advancement."
As a nontraditional student, Scott states his time as a student was challenging, though rewarding. Working full-time, as well as being a husband, father, and serving as a Board member for a local nonprofit, things were not always easy. He notes he walked away from Clayton State with more than a degree, though. He feels it's hard to quantify the importance of his time on campus as it has helped make him into what he is today.
"I walked away confident, validated, cognizant, and, most of all, equipped and prepared to take my career to the next level," he reflects.
Not long after graduating from Clayton State, Scott was hired by the City of Columbus. In this role, he is directly responsible for implementing and governing the implementation of Housing and Urban Development (HUD) entitlement funds for the community that are intended to drive the creation, preservation, and sustainability of affordable housing. In addition, these funds allow for the provision of vital public services that serve low- and moderate-income households.
Scott is excited about the impact he can make in his new role.
"There is a saying that managers have titles and leaders have the people." Scott goes on, "As an emergent leader, often times there are not enough formal seats at the table in the meetings where decisions are being made. I wanted an opportunity to lead people, as well as have an active voice in the consideration and implementation decision-making spaces."