Alumni Spotlight: Oscar Hopkins III
(September 6, 2019) -Oscar Hopkins III '16 remembers the day he moved to Jonesboro, Georgia from southeast Queens, New York with nothing but his clothes and his clippers with the hopes of one day being able to afford to finish the English degree he started at Medgar Evers College in Brooklyn, New York. While working at a barbershop on Tara Boulevard, he often heard about "the college around the corner" through his clients and decided to do some research.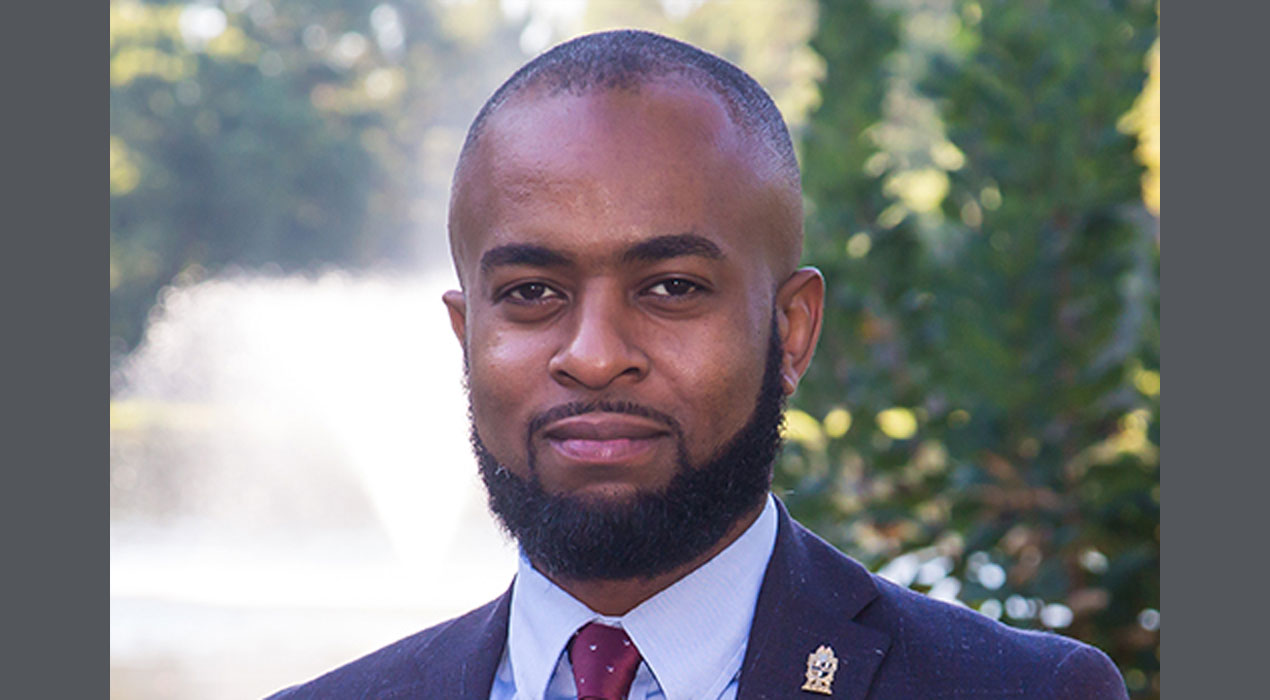 After qualifying for financial aid and being accepted by the school, Oscar quickly began to take advantage of the programs and organizations that Clayton State had to offer. He immediately became of member of the Student African American Brotherhood, attended and hosted leadership and diversity conferences on and off campus, joined AmeriCorps Service Program incurring over 2000 hours of community service and pledged Alpha Phi Alpha Fraternity, Inc. through the Tau Epsilon chapter.
Upon receiving his bachelor's degree, he enrolled in the Master in the Arts of Liberal Studies program while serving as a graduate assistant for the Fraternity and Sorority Council (FSC). During his time there, he organized and hosted the inaugural Fraternity and Sorority Council Awards and helped formulate the annual FSC composite photograph.
Clayton State allowed that dream to literally become my reality," Oscar says.
With the vast population of non-traditional students and the diverse campus environment, Oscar maintains that Clayton State is a place where people feel comfortable enough to chase their dreams. He believes that his time here is what propelled him to pursue a career in education, specifically higher education. Oscar taught English as a second language at a technical college, language arts to sixth grade scholars, and has most recently found his way back to his beloved alma mater where he currently serves as the assistant director of alumni and annual giving.
In his role, Oscar is responsible for assisting with the strategic development and collaborative execution of programs that foster alumni engagement and increase annual support to the university.
"It feels good to be back home where I belong. The role allows me the privilege to be a part of the much needed work that goes into making dreams come true while also being an active Clayton State alumnus."