Alumni Spotlight: Michael Montgomery
(September 22, 2020) -Clayton State University Master of Business Administration alumnus Michael Montgomery '17 has spent his professional career in the accounting, advertising, and events management industries in the military, private sector, and higher education arenas. Recently accepting a new position at Atlanta Metropolitan State College, Montgomery took the time to speak with the Alumni Association about his career and his Clayton State experience.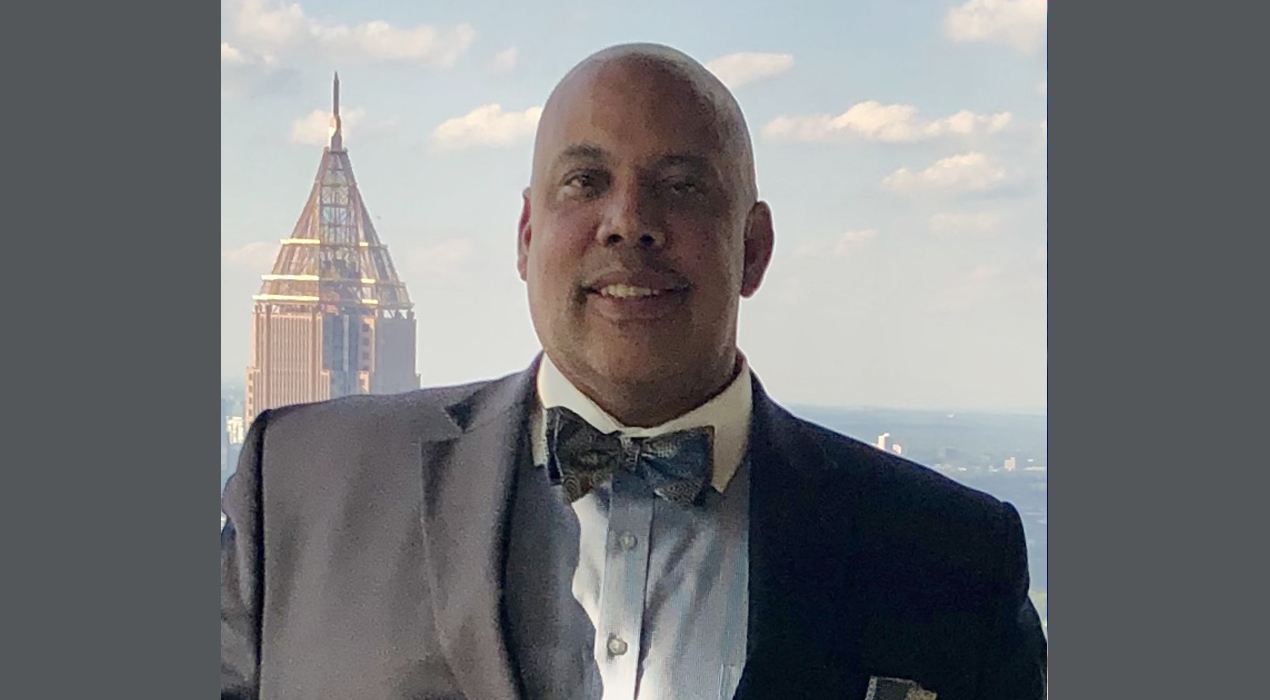 Can you tell me a little about your early professional career? What were the jobs? How did you move up or move into other companies?
After high school, I didn't feel quite ready for college, so I entered the United States Navy, where I served two tours for a total of seven years. The Navy enhanced my discipline and provided the confidence that I needed to earn my bachelor's degree. While in the Navy, I worked in Supply and Logistics Support, where I gained valuable accounting skills. With those skills I was able to obtain a job in advertising within three days after getting out the Navy. I worked in advertising first as an Accounts Payable Clerk, then Billing Clerk and eventually worked my way into Account Management.
Was there any early job that stands out as being an especially positive experience?
My third advertising agency, J. Walter Thompson, is where I really cut my teeth in advertising and marketing. There, I started as an Account Coordinator, doing all of the grunt work, proofing ads, analyzing research, and crunching numbers. From there, I had a stellar career in advertising and over the next twenty years I went from an Account Coordinator to Account Director. I worked on many Fortune 100 companies and led account management teams on Publix Super Markets, BMW, Nationwide Insurance, Amtrak, and Jack Daniels (Brown Forman Distillery), to name a few.
How did you start out at Atlanta Technical College and then Atlanta Metropolitan State College?
Interestingly enough, in traditional advertising, you handle TV, radio, print, etc., but you also assist clients with sponsorships and events. I managed major partnerships and events for The Home Depot, Marine Corps, Ford, and others. When the recession hit in 2008, like always, advertising and marketing were hit hard. However, I was able to utilize my event management skills to land a position at Atlanta Technical College as the Event Planner for their conference center. While working there, I handled a few events for Atlanta Metropolitan State College, which was located right next door. When Atlanta Metro built its conference center, which was quite a bit larger than Atlanta Tech's, I was tapped to manage the facility as Conference Center Manager in 2013, and have been here since.
What is a career in the conference center planning field like?
Conference center management is an adventure (much like the Navy) every day. You are constantly meeting with clients, helping to plan their events and simultaneously managing the events that are taking place. You are also responsible for marketing the facility, handling billing and invoicing and keeping proper records of the financial transactions associated with the external events. With that, you become a representative of the college to the community and are often the first person that they meet. Aside from external clients, you receive great joy in making sure that your students, faculty and staff have proper meeting facilities and that their meeting requirements are met. The needs of our students always come first!
What made you consider getting an MBA? What about Clayton State stood out for you in your search?
I always wanted to earn an advanced degree and being laid off during the recession of 2008 made the need for a graduate degree all the more important. Having worked in advertising and marketing for so long, I always wanted to teach those skills to others as a way to give back. I consulted with several deans and even my college president at the time, Dr. Gary McGaha. It was recommended that I work towards an MBA because it would help me in my position at the time and allow me to teach marketing. After researching many, many schools, the program at Clayton State stood out. The program fit me so well and the AACSB accreditation was a plus!
How was your experience as a student at CSU?
Anyone who knows me know that I loved my time at Clayton State University. The professors were absolutely great, the program was rigorous but doable, and it made you feel like you had accomplished something that not everyone could do. The campus is beautiful and it is also very convenient. I am a big supporter of Clayton State. I have referred several students there, and I also encourage my students after earning their BBA to continue at Clayton State for their MBA.
What was it like being the alumni speaker at the Clayton State MBA Pinning Ceremony?
I felt extremely honored to have the opportunity to speak to the new graduates of the MBA program at the Pinning Ceremony. I attended a satellite campus for my bachelor's degree at National-Louis University, so I didn't really get the campus experience. As a working adult for most of my college career, Clayton State gave me the feeling of connectivity. I am always happy to do anything that I can to support my alma mater!
Tell me about your new position at Atlanta Metro.
I was recently promoted to the Interim Director of Development and External Affairs at Atlanta Metropolitan State College. As such, I am responsible for developing and maintaining donor support and fundraising in general. I also handle the college's marketing efforts and community relationships. I have increased our presence on digital and social media and implemented focused, strategic campaigns to increase awareness of our college as well as the programs that we offer.
How do you think Clayton State has prepared you for your career to now and moving forward?
My previous career and experience provided me the necessary knowledge, skills, and ability to qualify for this position. My MBA from Clayton State University provided not only the necessary credentials required to do the job but the educational foundation and confidence to succeed. And, as a bonus, I get to teach as an Adjunct Instructor of Business. This past Spring and Summer I taught International Marketing and International Business. I am currently taking a little break as I get acclimated in my new position. This would not have been possible without my MBA from Clayton State!