Alumni Spotlight: Megan Brock, Ph.D.
(May 5, 2021) -Megan Brock's heart is in the classroom. "I love teaching. I love engaging with students. That is what I know I love to do," says the Lecturer and Academic Coach in the Division of Academic Enhancement at the University of Georgia at Athens.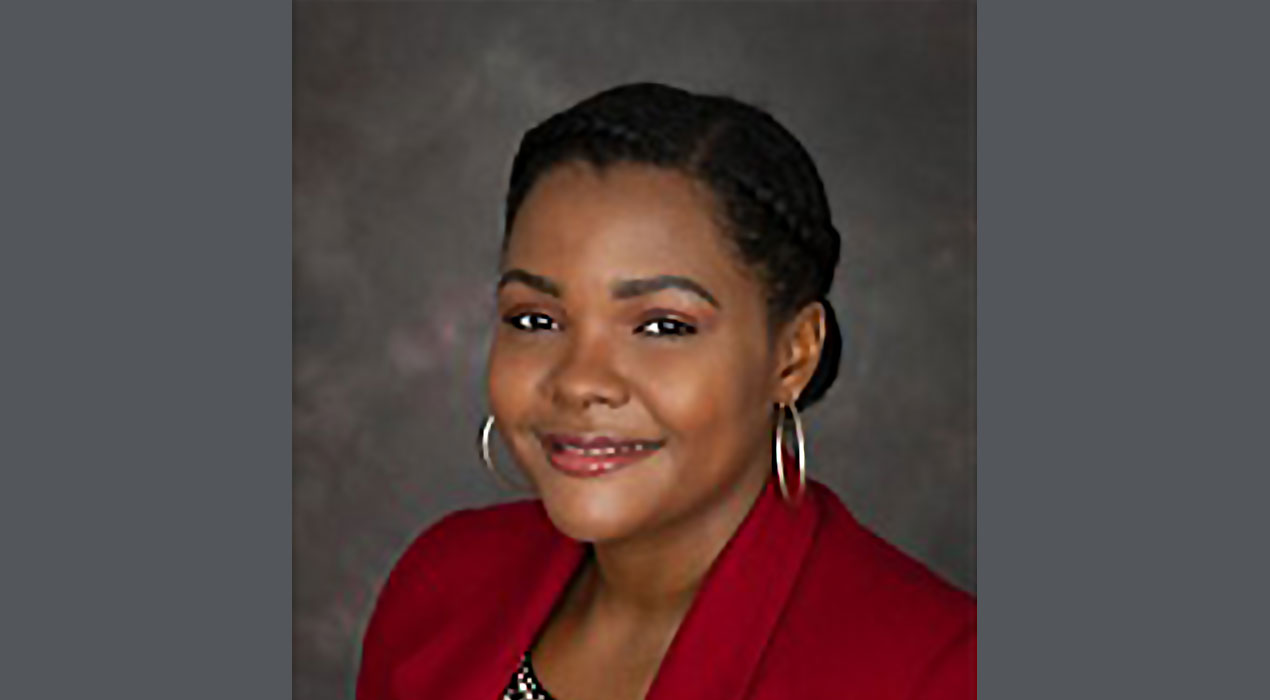 A whirlwind of education, including an unassuming start, is what got her there. "I went to college not being 'that student.' I barely graduated from high school, barely got into college, but something about research really struck me," she recalls.
Brock says she was drawn to the field of psychology after the 2008 financial crisis hit home: "I wanted to understand how families were affected by things, how family units work, how you train and raise children, so I took development classes and family systems classes."
Brock graduated from Georgia Southern University in 2012 with her bachelor's degree in psychology and says a chance meeting with Clayton State's Dr. Deborah Deckner-Davis at a conference in Louisiana cemented her choice to pursue her master's degree as a Laker. "I feel like it was meant to be," Brock remembers. "I had already applied. I had been looking [at Clayton State]. When I met her, we had a conversation and she was able to look at my thesis research. It was a step of faith for me; I'm this Georgia girl through and through, my family is from the country, never been anywhere. That was probably my second plane ride! So when I meet somebody who's from south Atlanta who's at the school that I applied to, I said, 'Ooh, yeah, I want this really bad. I want to get into this program!'"
She didn't just get in. Brock excelled, earning her master's degree in psychology with a focus on applied developmental psychology in 2014. During her time at CSU, she interned for Childkind, Inc., a child placement agency for medically fragile children. Brock says the experience cemented her desire to reach wider.
"You see that there are so many compounding issues. I was so wrapped up in the narratives – how could I meet an immigrant family who's been here for ten years and is pursuing citizenship but now they have a medically fragile child who has a disability. Those are compounded issues. And yes, I loved being in the position where I could help them get connected, but that wasn't going to solve anything. That wasn't going to affect any systems." Brock says Clayton State taught her to become part of the solution by furthering her education and her skill set.
So off she went to Athens in pursuit of a Ph.D. in educational psychology, which she earned from UGA in 2018. Brock now serves the university as a classroom teacher and academic coach, showing students how to use the science of psychology to help them get ahead.
"I teach a range of courses, most of them revolve around student success," Brock explains. "In these classes we talk about cultural capital in higher education, learning strategies for success – that brain science and how memory works and what it means to study effectively. I'm teaching a course on active learning to help students understand what it's like being in a flipped classroom, engaging effectively in group projects and that kind of thing. I also teach our peer learning assistants."
Academic coaching allows Brock to work one-on-one with students, she says. "We talk about their strengths, their challenges. We try to help them figure out, what does realistic success look like to you, and what can we get done toward that success over the next week or two?"
As for reaching wider, Brock believes she's getting there by empowering students – especially underrepresented groups – to advocate for themselves. "Students walk away knowing they can do something about their situation. They're not helpless. They have resources. And if there is no one on this campus, I'm on this campus."