Alumni Spotlight: Jamario Walker
(September 14, 2020) -After researching universities in the Atlanta area, I found that Clayton State University was the perfect institution for me. CSU offered a program that was specific to those who had previously obtained an Associate's Degree. The BAS Program allowed me to focus on the Administrative Management curriculum while concentrating in Criminal Law.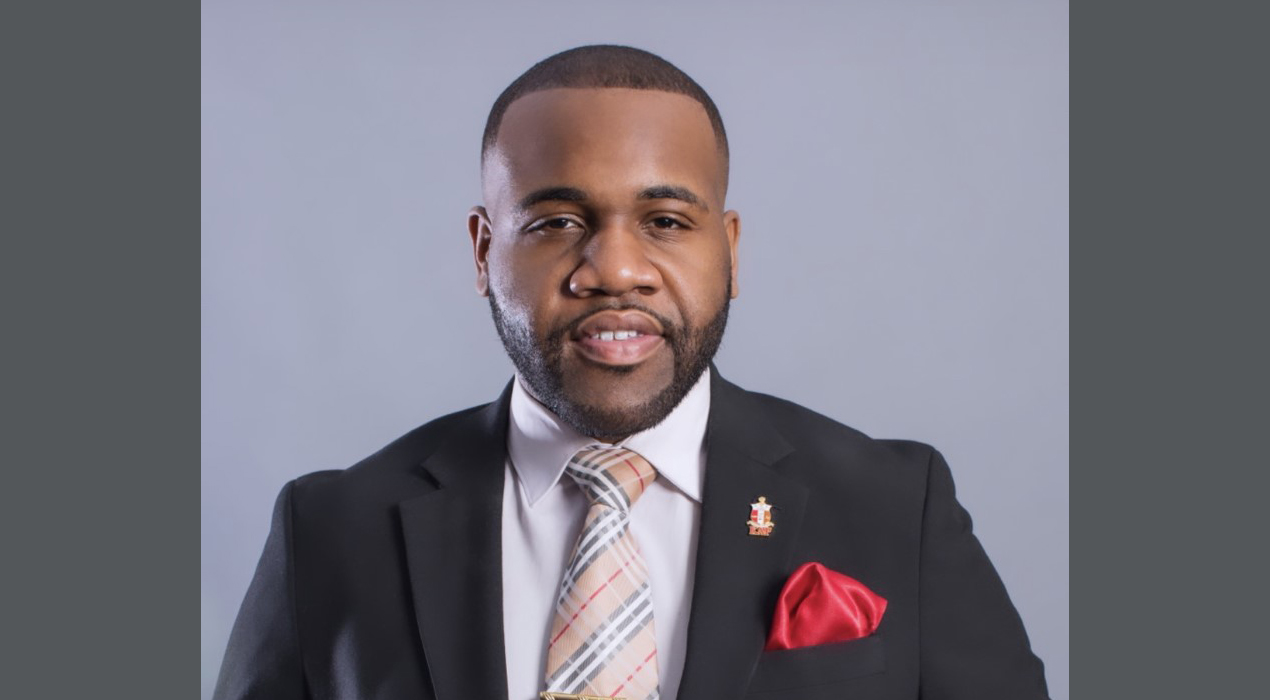 Interesting. What was your experience like as a student? What student activities were you involved in?
During my time as a student Laker, I was elected the Vice President the Student Government Association, Team Lead in AmeriCorps, President of the Omicron Omega Chapter of Kappa Alpha Psi Fraternity, Inc., 2014 Mr. Clayton State University and, my all-time favorite, I was named the 2015 Legacy award recipient. Needless to say, my experience at CSU was phenomenal!
Congratulations on all of those accolades! What impact did that involvement have on you and your experience? Were there any professors or staff who made an impact on you?
I can truly say that my campus involvement prepared me for life after college. Although being an involved student can consume so much time, I really learned how to prioritize and balance my academics and my involvement all while working a part time job on weekends. There are two staff members who played an intricate part in my collegiate experience at CSU. Mrs. Atawanna Royal-Baxter and Mrs. Natasha Hutson. Those two ladies made quite a huge impact on many students at CSU.
Yes they, they have! Tell me about your professional career. What do you do? Was this your first job? How did you get to where you're at now?
Currently, I work for Fulton County Government as an Accountant Coordinator II. After graduating in May 2015, I was fortunate enough to obtain, what I thought was, my dream job as a Probation Officer. I've always had a passion for Human Services and helping others rehabilitate. I knew this would be the perfect start of my career. Through networking and learning additional skills, I later found an interest in finance where I then landed my current position.
Did Clayton prepare you for that role? What made you first want to get involved in the Alumni Association and attend events?
I wanted to be a part of the Alumni association to enhance my professional experience and the connectivity of the university. I wanted to encourage engagement through volunteering, philanthropy, event attendance and advocacy. My personal goal for joining the Alumni Board is to assist in bridging the gap between the recent alums and the administrative staff at Clayton State University all while being the voice for my fellow Laker family.
Why should other alumni get involved with the Alumni Association?
I feel that my fellow Lakers should get involved for several reasons; to enhance career and networking opportunities, and to give back to an institution that gave so much to them. Often time people talk about things they would like to change or things they would have done differently. Being a part of the Alumni Association allows alumni to voice their opinions on a much larger platform.