Alumni Spotlight: Dr. Eboni Dotson
(August 8, 2022) - In our final interview with the new members of the Alumni Board of Advisers, Dr. Eboni Dotson reflects on her extensive educational background, being a professor, and starting up her own business.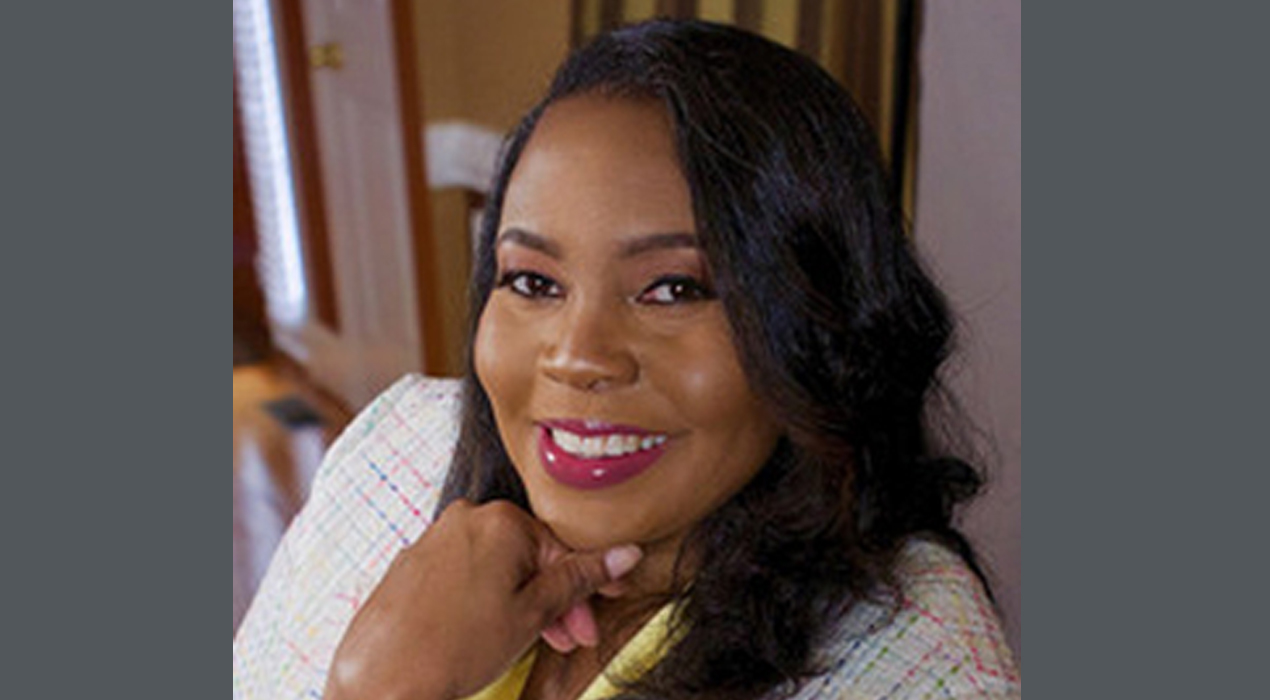 What made you choose to attend Clayton State University?
I chose Clayton State because I wanted to be close to home. I was new to Georgia and didn't know many people or the area. My aunt lived in Riverdale, so CSU was close by and made sense at the time. I didn't want to transfer again, so I changed my major and stayed to complete my B.S. degree (Healthcare Management).
What was your experience like as a student?
I had a great experience as a student. I made friends who have been lifelong connections to me both personally and professionally. I didn't participate in a ton of student activities, but I did make it a priority to connect with people (classmates and professors) and build relationships.
Can you tell me a little about your professional career prior to starting your own business?
I have worked in the healthcare space for 20+ years, primarily in Quality and Patient Safety. I decided to start my own consulting firm in 2018 because I felt strongly that the connections I'd made and the need for organizations (particularly smaller organizations) to have a trusted resource was missing in the local market.
Can you tell us about your experience as an entrepreneur?
Being an entrepreneur presents its own unique challenges. Sure, it's nice to be your own boss, but you are ultimately responsible for the success of your business. In the beginning, everything falls on your shoulders unless you're fortunate enough to have access to large amounts of capital at the onset. That has not been my experience. I am building my business brick by brick. I am learning so much about business, human capital, and the entrepreneurial landscape — this learning will never stop, as your business depends on your growth as a business owner and as a person.
What advice would you have for the many current students and young alumni interested in starting their own business?
Do it! It is possible to have a successful business. Often the only thing standing between you and a yes is YOU! Do the thing that scares you because someone needs what you have.
You're also an adjunct professor at multiple institutions. What do you teach and what made you want to do that?
I currently teach in the Master of Science Health Informatics (MSHI) and Doctor of Health Administration programs at Morehouse School of Medicine. My course is a core course for students on the Introduction to the U.S. Healthcare System and Value Based Medicine. I also teach adult education at Atlanta Technical College. My students are individuals from all walks of life who are working diligently to obtain their GED. I didn't want to teach. Never ever saw myself teaching, but one day I answered a call (the call) and the rest is history. I found my passion and a true way to serve others.
In addition to your Clayton State degree, you've received multiple master's degrees, a PhD, and multiple certificates. What gives you the motivation to be such a lifelong learner?
My mom (an elementary school teacher) instilled in me very early the importance of learning. She often stressed that I should never stop learning. Pursue continuous opportunities to learn because the learning journey is lifelong. I have learned so much over the years, but I would not have had the desire to do so if my mom had not been so instrumental in setting the tone for learning.
Can you tell me about your experience serving on other volunteer boards?
I have served on several boards throughout my career. From Rose of Sharon Transitional Home for Women to Youth Leadership Henry to LATech4Good and several others in between. The central theme in each appointment has been the opportunity to serve others and hone my leadership skills. I enjoy serving others, particularly youth and women, and my board appointments have given me a platform to do so.
What made you want to join the Alumni Board? How do you hope to positively impact your alma mater through your service?
I hope to see Clayton State grow and evolve as a leading higher education institution in the southeast region of the United States and the world. We offer some great programs and opportunities, which can certainly help to solve the complex problems of this world. If not me, then who?