Alumni Spotlight: Deandra DeWalt
(December 2, 2020) - During Clayton State's Alumni Week in October, alumna Deandra DeWalt '13, along with three other alumni, spoke to several students in the Criminal Justice program about her professional journey and how those students could utilize a degree from Clayton State's Criminal Justice program to make a career.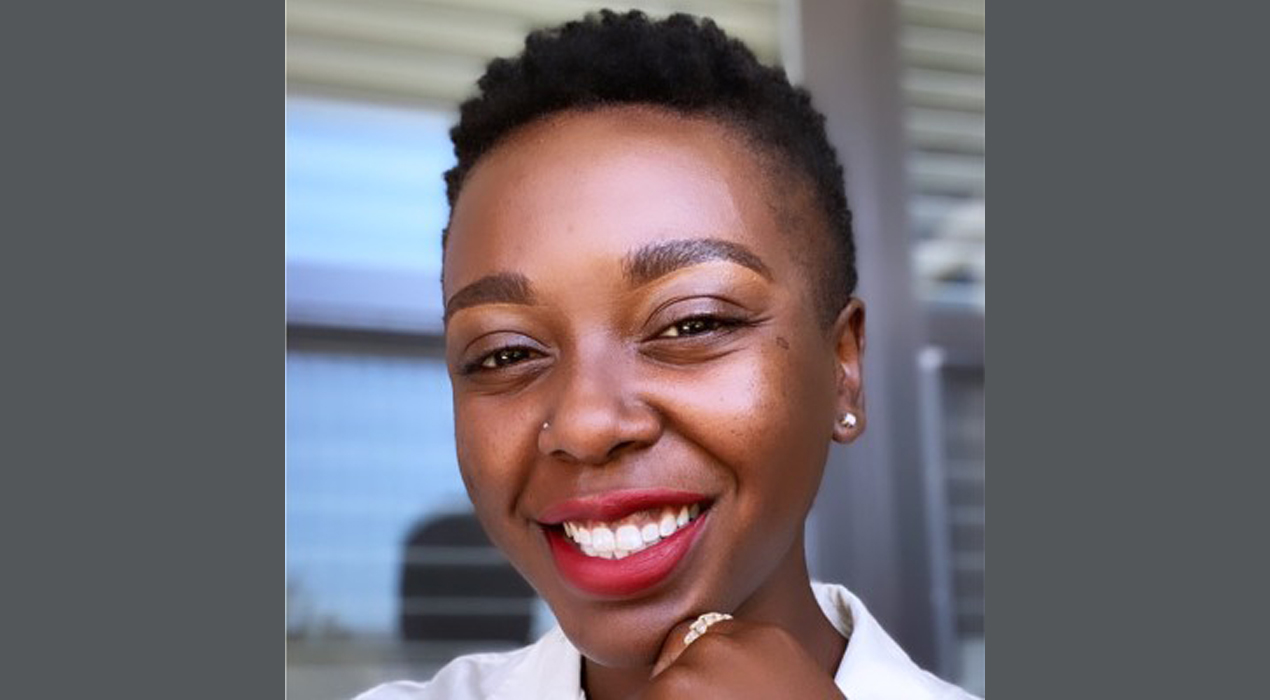 Deandra first arrived as a student after having decided between Clayton State and Albany State University. The beauty of campus, academic value and reputation, and the proximity to Atlanta sealed the deal for her.
"Growing up a country girl, I always imagined myself in a big city," Deandra said.
While on campus, she had what could be considered the typical traditional student experience—meeting lifelong friends, learning hard lessons, being involved in campus activities. Reminiscing, Deandra said she may have even been too involved, with being a part of intramural sports, Clayton State Volunteer Club, Clayton State University Chapter of the NAACP, and the CSU Interfaith Initiative.
Deandra goes on to discuss a lesson many of us learn at some point, "I eventually learned the important difference between just being busy versus actually being productive."
Regarding her studies, Deandra did not start out at Clayton State as a Criminal Justice major. In fact, she changed her major several times after starting out as a Nursing student. Thinking over what led her to Criminal Justice, she thought about being raised by military parents, specifically seeing her mom thrive as a Correctional Officer.
After graduating from Clayton State, Deandra began her career as a police officer with DeKalb County. After passing the requisite tests and assessments and completing the initial hiring phase, she opted to start employment as a Cadet instead of waiting for the Police Academy to start. Deandra said this gave her several advantages, including pay, job security, and greater access to an understanding of the culture.
From there, Deandra was assigned to Personnel and Internal Affairs, which helped her network with more seasoned professionals who later served as mentors, and then completed the Police Academy by herself after others in her class were unable to complete the program. For this, she was awarded the Perseverance Award at her graduation. She continued in her duties with DeKalb County, being assigned both to the Office of Chief of Police and Uniform Division.
Even with all of her early success, Deandra became somewhat disheartened as a street cop, having to regularly witness the struggles and unfortunate circumstances of so many people on a daily basis. She eventually made the transition from a Police Officer with DeKalb County to a Criminal Investigator with the City of Lithonia.
Describing her new role, Deandra explained, "Police Officers conduct preliminary investigations and initiate criminal charges during those investigations; however, as a Criminal Investigator, my primary responsibility was to confirm or negate those charges based off the legality and applicability of the arrest."
While she did not decide to become a nurse after beginning her studies in that program at Clayton State, Deandra still had an interest in the medical field. She learned of forensic death investigations and started switching gears to start a career there. On her work days, Deandra volunteered to handle emergency calls related to traffic accidents and fatalities, hospital service calls, and deceased person calls related to accidental death, suicide, or natural deaths.
In January 2019, she was offered a position with the DeKalb County Medical Examiner's office. In addition to managing her investigative caseload, Deandra also facilitated the County's monthly Child Fatality Review Board meetings with the District Attorney's Office. While employed, Deandra also began her studies for a master's degree in Digital Forensics.
She said she began this program, "after working multiple cases where digital metadata collection and analysis were crucial to the successful outcomes of homicide and suicide investigations."
Seeing the technological applicability, coupled with emotional burnout, prompted Deandra's next career move into the private sector as a Global Investigator in the Technology Division of Walmart.
Deandra stated, "I saw an opportunity to start my career in digital forensics. Because an opportunity as such was so rare, I didn't want to pass it up." She further noted the change in work culture, an eased work-life balance, and the ability to maximize earning potential as critical factors in moving from the government to private sector.
Virtually coming back to Clayton State and helping current students through the alumni panel was important to Deandra.
"Because of my imposter syndrome and a limited pool of mentors who looked like me and shared my experiences, I chose to participate because I wanted to be a friendly and familiar face to those interested in my field so they feel supported and know their goals are attainable too."