Alumni Spotlight: Darius Thomas
(September 30, 2020) - Thanks for speaking with us. For my first question, I'd like to ask you, why did you choose to attend Clayton State? I honestly did not know anything about Clayton State. I learned about this wonderful institution because of a high school classmate who was interested in nursing program. I applied to Clayton State and Columbus State. I was accepted into both institutions. I choose Clayton State because I attended the orientation program, and felt welcomed from that experience. During the program, the orientation leaders were helpful and friendly, I enjoyed watching the skit and hearing the chats from the orientation leaders. I left the orientation with a class schedule and I was sold at that point. Unfortunately, my high school classmate did not attend but I wanted to still move forward with attending because it was not too far but close enough from my hometown of Macon, Georgia, and because I did not have to stay in traditional dorms.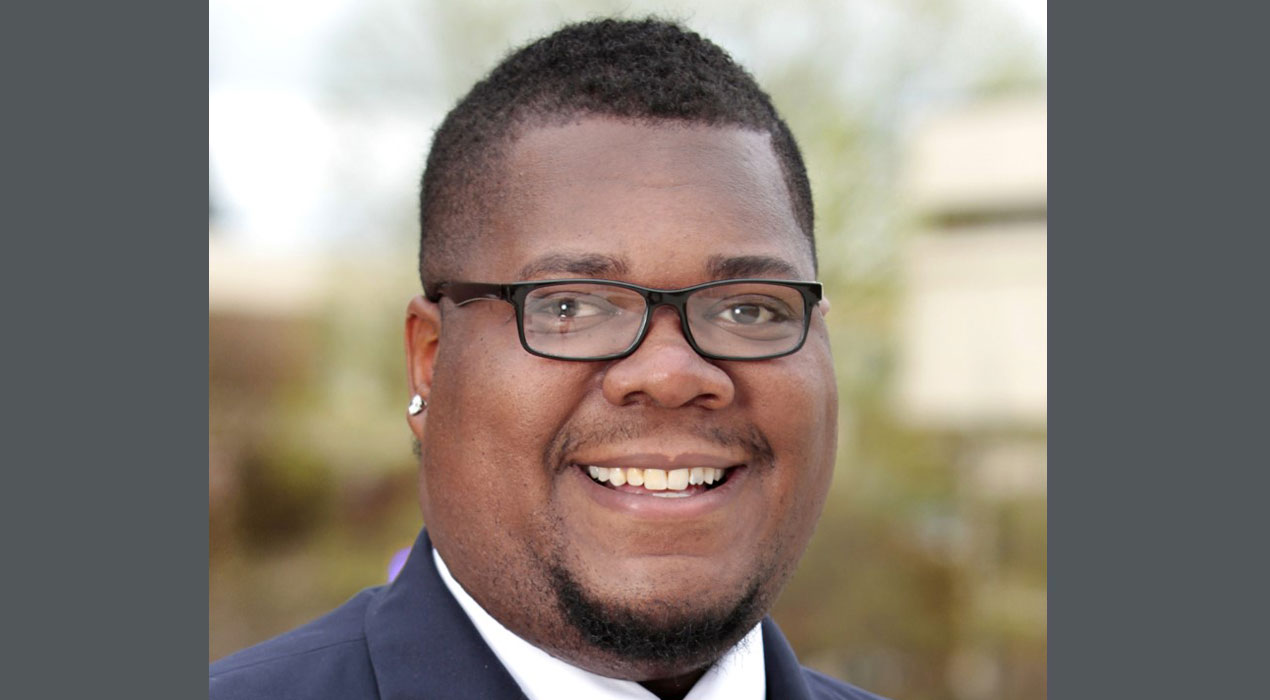 What was your experience like as a student? What student activities were you involved in?
I was highly involved as a student at Clayton State. I first joined Student Government Association (SGA) as a freshman senator. From there, I became a Laker Orientation Leader (LOL), Tutor and Supplemental Instructor (SI) Leader for college algebra, Peer Mentor, pledged my fraternity of Alpha Phi Alpha Fraternity, Inc. through the Tau Epsilon Chapter (spring 2009 initiate), Diversity Peer Educator, and served as the SGA Student Body President for terms. Additionally, I benefited from many on the resources offered on campus such as leadership and academic success resources and other student support services. I absolutely enjoyed the faculty in the psychology and human services department.
What impact did that involvement have on you and your experience? Were there any professors or staff who made an impact on you?
My involvement at Clayton State developed me professionally, personally, socially, and mentally. I flew on a plane for the first time to Washington D.C. for an SGA conference and I was exposed to various cultures and perspectives from meeting so many different people. I build relationships that has turn into life-long friends and family. I had several professionals who I consider to be mentors and who really impacted my life – Jeff Jacobs, Celena Milner, Deborah Dupree, Eric Simon, Dr. Brian Hynes, Dr. Elaine Manglitz, Dr. and Dr. Lakiesa Cantey-Rawlinson. The course that really help me build a strong foundation was my CSU 1022: University Foundations course taught by Dr. Mark Daddona.
Tell me about your professional career. What do you do? Was this your first job? How did you get to where you're at now?
I currently serve as the Student Conduct Specialist – Case Manager at the University of West Georgia. I have worked at other institutions including Georgia Southern University and Clayton State University, serving in roles including, Coordinator of Academic Success, Academic Success Advisor, and New Student Programs Assistant. My 9 years of professional experience in higher education begin with my student involvement at Clayton State and relationships with many student affairs professionals on campus.
What was one of your most memorable moments here?
This one is a hard question to answer because I have so many. If I had to choose one, I would say naming the Clayton State Bookstore, Loch Shop. I was actually a recent graduate when I won the bookstore naming contest. I would be remiss if I did not also share, this memory as well. In 2008, I served as the Student Body President and delivered the student speech during the ribbon cutting ceremony of the opening of Laker Hall and the Student Activities Center (SAC).
Awesome! What made you first want to get involved in the Alumni Association and attend events?
I got involved in the Alumni Association for one simple reason and that was to be the change I desired to see. I care about the success of Clayton State and what better way to continue to serve my institution by playing an active role.
Why should other alumni get involved with the Alumni Association?
I would encourage other alumni to get involved with the Alumni Association because the value of their degree depends on the continued success of our institution and what better way to do that than by getting involved.