Afzal Yacoob named Clayton State University Academic Recognition Day honoree
(February 1, 2021) - Chemistry major Afzal Yacoob has been named Clayton State University's Academic Recognition Day, a University System of Georgia (USG) program recognizing scholars from Georgia's 26 public colleges and universities.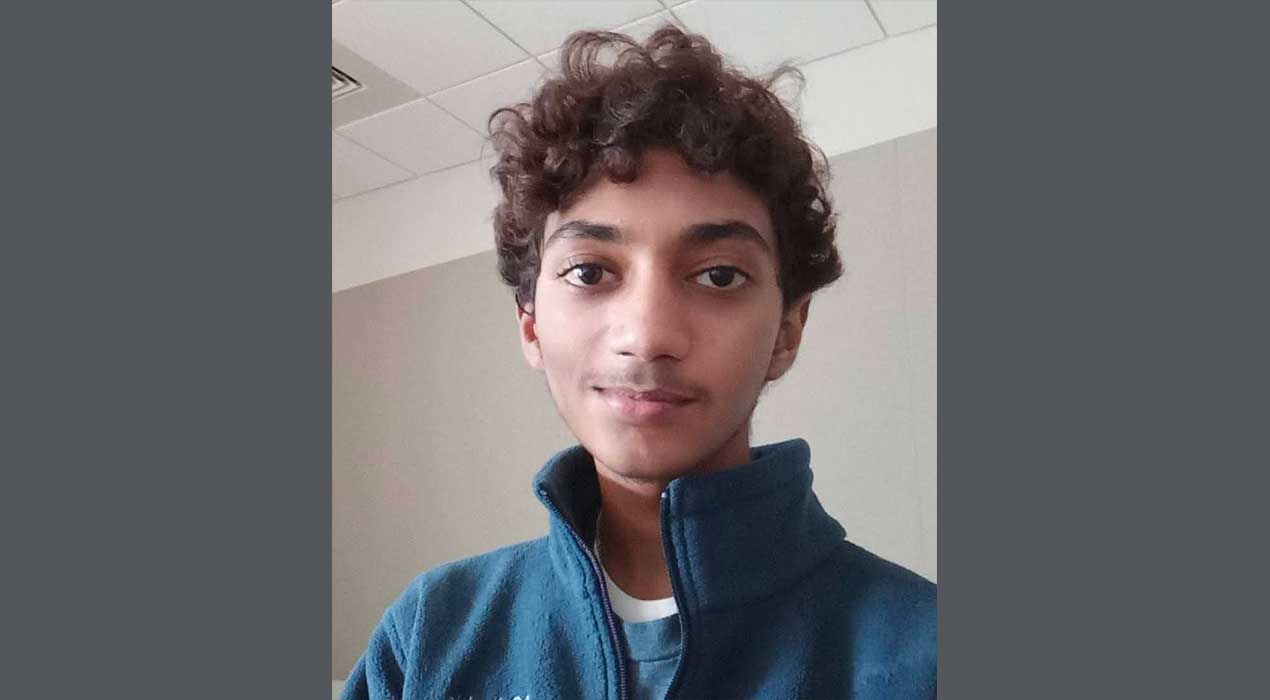 The 21-year-old junior is a high-achiever both in the classroom and as a student leader on campus, though he would argue, quite humbly, that it's the mistakes and hurdles that have gotten him to where he is today.
"I've had so many hurdles to cross to get to where I am right now, and if you spoke to me in person, you'd never think that I'm the super Type A, overachieving, nonstop hardworking individual that this award makes me seem."
But as humble as Yacoob is, he has done quite a lot since starting at Clayton State in the fall of 2018. Both a MailChimp and HOPE scholarship recipient, he has been on Clayton State's Dean's list every semester except spring 2019.
Yacoob also is a Supplemental Instruction Leader at Center for Academic Success, a member of the Honors Student Association and the current president of the American Medical Student Association. He is also the founding member of both the STEM Cell club and the Gay-Straight Alliance.
But more than anything, Yacoob has a deep passion for chemistry and hopes to develop a career where he could combine his love for the sciences and research.
"I consider it my field, even though I'm not a fully-fledged chemist (yet), and it makes me so excitable and happy," he says.
Yacoob sees himself either getting research position or earning his master's degree so he can eventually enter an MD/PhD program that would prepare him to become a physician-scientist or physician-researcher.
"They're one and the same, but it really allows you to be both clinical and technical--getting to practice with patients but also conduct the potentially relevant or translational research from your field," Yacoob explains.
Working as a learning assistant also has piqued his interest in teaching and given him a chance to conduct pedagogical research. It's something that a PhD would afford him an opportunity to pursue further.
"I also hope that I could someday perform pedagogical research studies to help improve the training that residents get (post-grad med students in residency)," Yacoob says. "It would be fun to not only teach, train, and mentor them, but to attempt to publish that information so institutions all over can provide the greatest methods for good outcomes to their students."
Yacoob will be formally recognized by the System Chancellor and other officials in the spring.
Students for Academic Recognition Day were nominated by each of Clayton State's four colleges.
Other finalists for the award are:
Bless Loadholt, College of Arts and Sciences
Paulina Vang, College of Health
Tian Ding, College of Business
Sebastian Duenas, College of Information and Mathematical Sciences