All the World's a Stage
Can you remember the first time you saw a play, opera, or a puppet show as a child? Do you remember the first time you sat in a theatre? For Derrick Vanmeter, associate professor of theatre, it seems like it was just yesterday.
"When I was very young, a performance troupe with puppets came every summer to my hometown. I was entranced and asked for a puppet of my own," he says.
Prof. Vanmeter spent much of his childhood collecting and performing puppet shows and would cover lamps with colored cellophane to set the mood for storytelling with his brother. In kindergarten, he saw a production of "The Velveteen Rabbit" produced by Sheree Bacon's Creative Playhouse at the Rome City Auditorium in Rome, Georgia.
"One of my friends from daycare was in the play as a 'funny bunny' that performed during the entr'acte. I remember this production so vividly, even decades later," he recalls.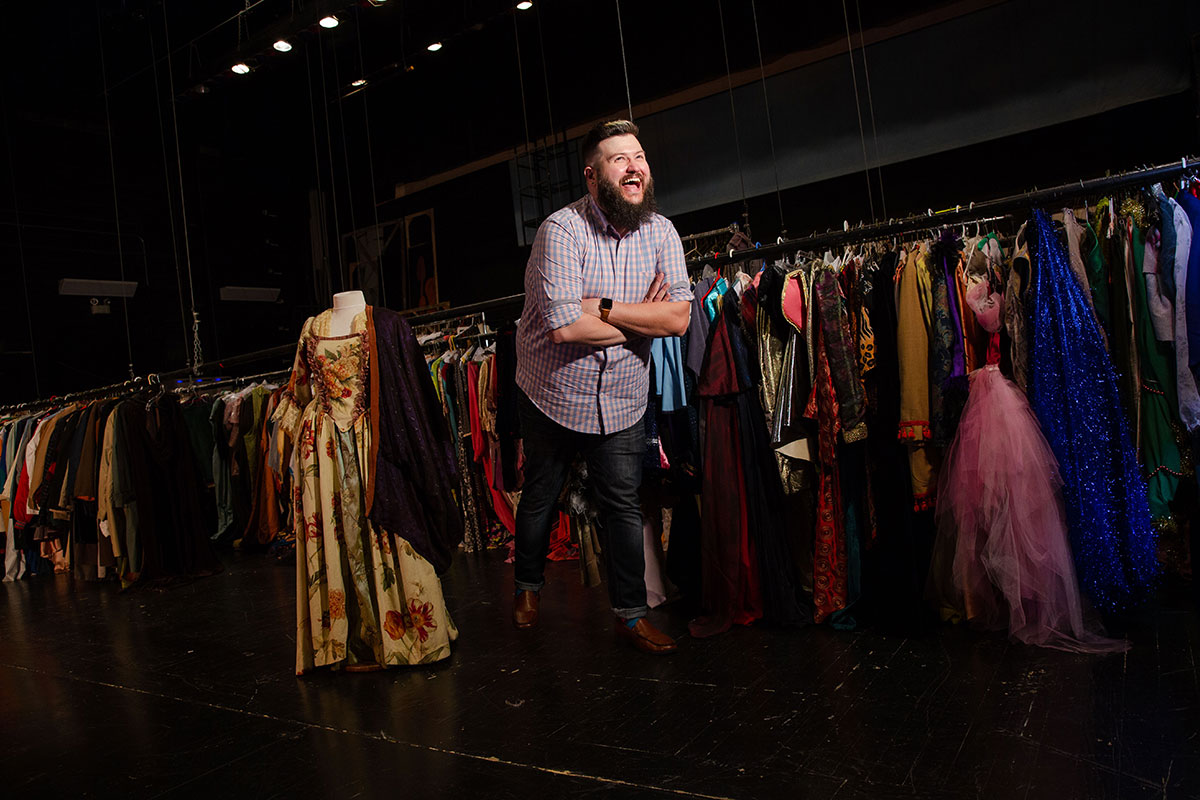 That night on the way home from the play, Prof. Vanmeter told his mother that he was going to join the Creative Playhouse. He spent his childhood performing and even assisting as a performer for Story Time at the Sara Hightower Regional Library.
He continued to live his dream, performing, singing, and dancing his way through high school and into college.
"When I went to Lee University for theatre I joined their touring performance troupe and in the first semester of my sophomore year I took a set design class. I fell in love with design," says Prof. Vanmeter. "At the end of that semester, my professor asked me if I'd be interested in designing the scenery for one of our smaller shows. After that first design, I knew this was a career I wanted to pursue."
Now he does just that. Not only is he an assistant professor of Theatre Design at Clayton State University, but he also is a resident scenic designer for the Peach State Opera, which brings English language opera to underserved areas.
"I come from a family of artists and educators. The two have rarely seemed separate to me. Teaching is an art and a craft just like theatre. Through teaching I am able to make my dreams communal. I bring my dreams, my students bring theirs, and together we explore the endless possibilities before us," Prof. Vanmeter shares.
He has designed Puccini's Toscaand Rossini's La Cenerentola (Cinderella) along with this year's La Bohème also by Puccini. Through his work with Peach State Opera, he's been able to also engage Clayton State students in opportunities to explore theatre production.
"As a Georgia native who had the opportunity to see theatre because of touring companies, I find this work vital and fulfilling," Prof. Vanmeter says. "We took the show to my hometown and performed on the very stage I performed on as a child. It was so surreal watching my scenery, on my stage, with one of my students working backstage. My dreams have come full circle and I look forward to what's ahead on the next trip around."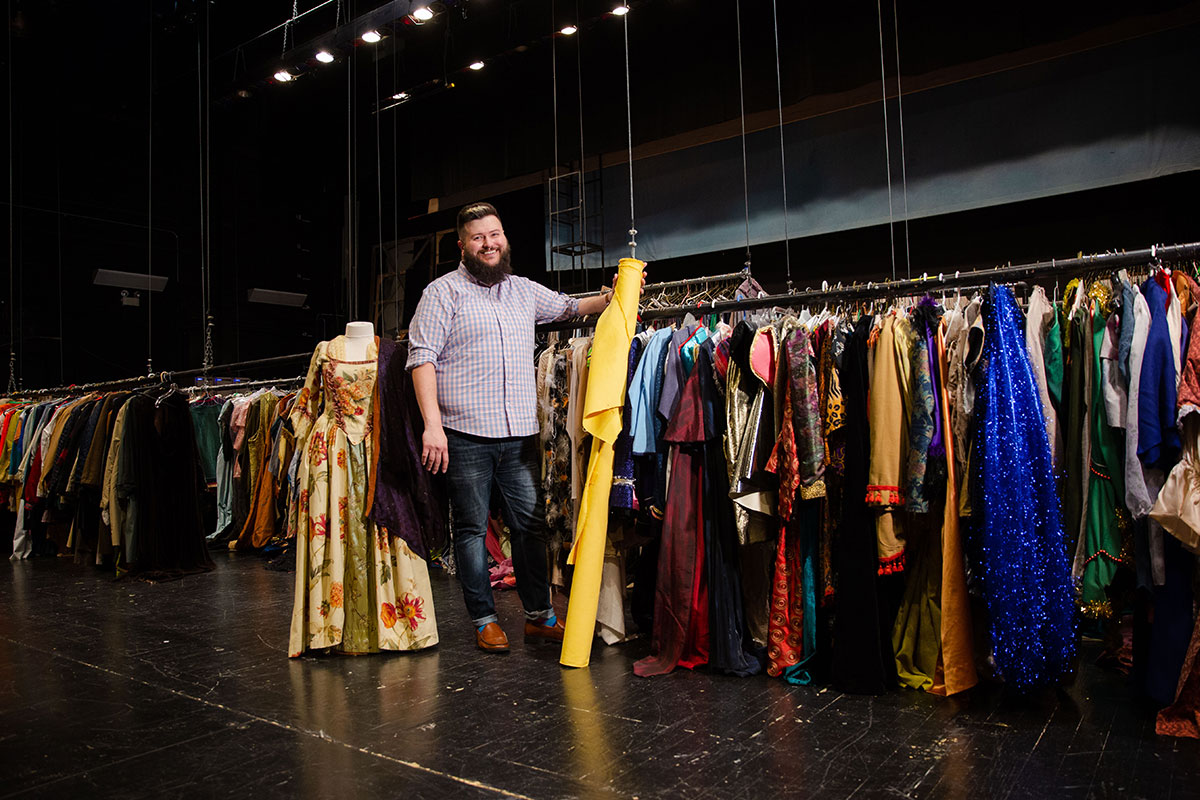 Aside from his wife, Amanda, and his parents, Joyce and Ricky, Prof. Vanmeter has had a host of mentors and teachers that have impacted his dreams. He's thankful for those who he's met along his career journey and have supported him over the years.
"Dreams would be impossible without the people who support you in achieving them," he says.
Read more stories from this issue