Iván Segovia - Staff Profile
When Iván Segovia was just three years old, he, his American mother and his Venezuelan father moved to Clayton County from Venezuela in 1987.
As he began to get acclimated with his new home in Georgia, Segovia began to develop a passion for another language—music. Thanks to his mother, it would become something that would shape his life and career.
"The American side of my family is very musical," he says "My mom and my aunt sing. We were always part of the church choir. My grandfather taught me beginner piano when I was little and then I started taking lessons from my aunt" Segovia's talent for singing progressed as he joined chorus in middle school, performed in musicals in high school and participated in the Allstate Chorus and Governor's Honors Program for voice.
Knowing he wanted to study music and voice in college, Segovia was drawn to Clayton State University.
"Spivey Hall has a high school honor choir that I participated in for two years and Spivey Hall was just so beautiful a place to sing that it really sold me on coming here," he says.
Segovia enrolled in Clayton State's music degree program in 2002. He studied voice under Dr. Maya Hoover, accomplished mezzosoprano singer and voice instructor at Clayton State, during that time. Segovia credits Hoover with inspiring him to take up opera.
"I never thought I would be interested in opera," he recalls. "She [Dr. Hoover] showed me that there was a career path here [in opera], and she also helped me to just appreciate the craft itself"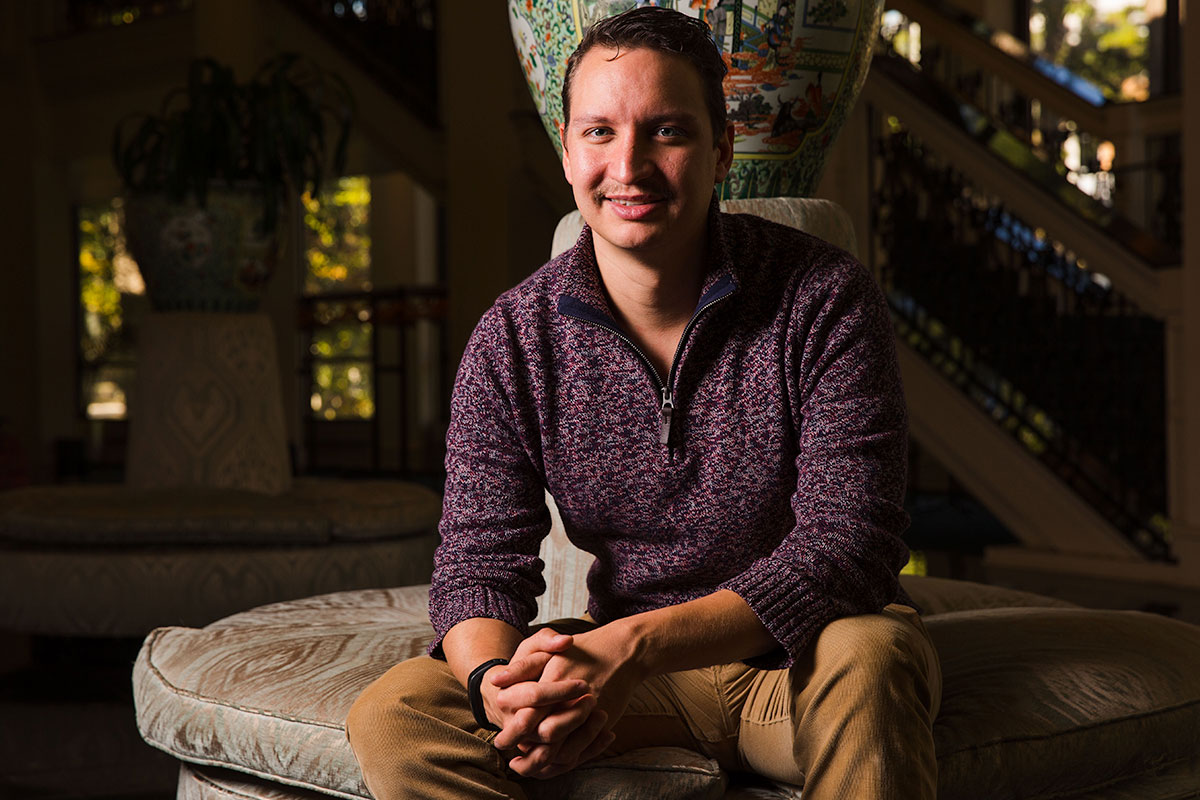 Segovia joined the opera program at Clayton State under the direction of Dr. Kurt-Alexander Zeller, director of opera and vocal studies, which also fueled Segovia fascination with opera.
With encouragement from Hoover, Segovia began working professionally as an operatic baritone while he was still a student. "I auditioned for the Atlanta Opera Chorus and got in fairly young. I think I was 22," says Segovia. "From there, I was part of their chorus for a few years and started doing their touring shows. I started working with several opera companies in the area and now that [performing opera] is what I do."
Segovia has enjoyed working full time at Spivey Hall and interacting with all kinds of people. One memorable moment still brings a smile to his face.
"Recently, I was able to meet and work with Bryn Terfel. He is my favorite baritone ever," Segovia says. "We had a reception after his concert that I was able to set up and he signed a C.D. and we talked for a while."
Segovia remains active as a musician. He is currently singing in the Atlanta Opera Chorus production of The Flying Dutchman. He is also an opera improv performer for Dad's Garage Theatre in Atlanta.
In addition to performing, Segovia teaches piano and voice at Tune Studio in Grant Park and Music After School.
Segovia plans to pursue a master's degree in business at Clayton State in the near future, but he tries not to predict too much where life will take him.
"You never know what life is going to bring. I would have never have expected to be here, for instance, but I'm thrilled that I am."
Read more stories from this issue