Braveheart
A year ago, I began the start of a new life for me literally and figuratively.
I was taking a Friday walk with my co-worker to grab some lunch, when I realized my health was in serious danger. While walking, I began to sweat profusely. I had shortness of breath and I was starting to feel dizzy.
It was an unusual reaction to a casual stroll downtown and my co-worker was very concerned for my health. It was then I knew I had to visit a doctor soon.
Just a few days before, when I attended an awards ceremony where I was being recognized for my five years of service, I started experiencing symptoms of a stroke.
I was about three quarters of the way to my car, when I began to feel bad. I somehow was able to make it back to the building and take a seat in the lobby area to process what was happening.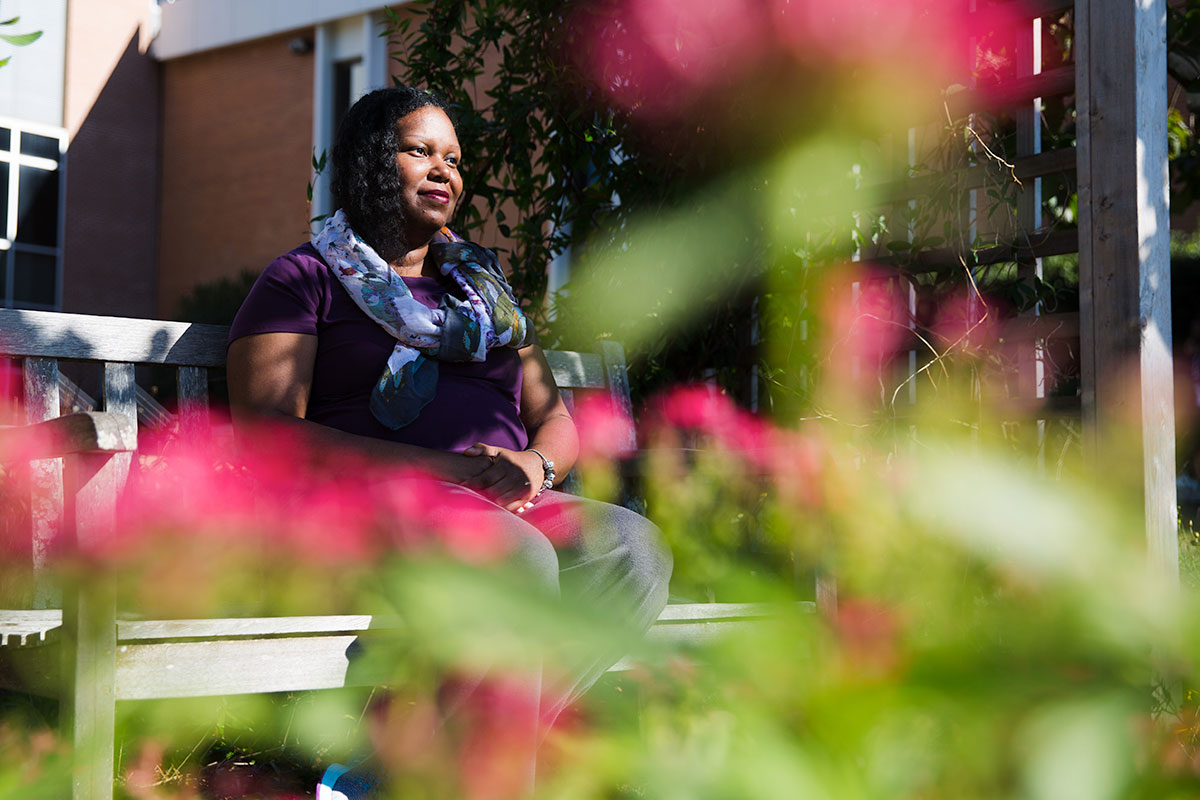 When the ambulance arrived, the paramedic was quite shocked that I had suffered a mini stroke. "This is not normal for someone your age," he said. "This is something you need to follow up on."
Unfortunately, I didn't heed his advice right away. I was taken aback by the incident but still not totally aware of how serious of a threat it was to my health.
The following Monday, I visited the doctor's office and had to undergo a series of health tests. The results were more shocking than I could have ever fathomed. My cardiologist diagnosed me with left atrial myxoma. This meant that I had a tumor in my left heart valve that had to be removed immediately. The tumor was the reason behind the mini stroke and why I had felt so fatigued lately.
If not removed, the tumor could result in my death.
I was stunned to say the least. My blood pressure was normal. My cholesterol levels were normal and I had no major health issues up until this point. In fact, I had been a bit of a health nut in my younger years, subscribing to vegetarian diet and exercising frequently. Yet, here I was being told that I needed emergency open heart surgery in less than a week.
The doctors told me that I had to get my affairs in order immediately.
Like many people, I did not have a will.
Because of the intensity of the surgery, I had to prepare a last will and testament in the event of my death. The surgery was taking place so abruptly that I only had time to send an e-mail to family members with instructions on what to do if I didn't make it out.
On May 17, I underwent open heart surgery, and mercifully made it through without any major complications.
Upon waking from surgery, I said to myself, "I didn't go through all of this to be miserable, and I vow to be happy from this day forward."
Prior to my surgery, I had been attending Clayton State and pursuing an associate's in paralegal studies. I've always had a curiosity about law. I was a fan of People's Court growing up and I like watching forensics shows.
Part of the reason I applied to Clayton State's paralegal program was to fulfill a lifelong dream of becoming a screenwriter. I felt the program would help me understand the legal research process, as well as study cases that could inspire writing.
So, I decided to continue the program and found myself taking a class covering wills, trusts, and probate in the spring of 2017. What a moment. I was learning about the very thing that I had to quickly pull together just before I went into surgery. Needless to say, I knew firsthand why it is so important to have a will.
Imagine me, months later, sitting with a retired local public school employee helping put together her will as part of a pro bono estate planning assistance project. The class project was part of the Partnering Academics and Community Engagement (PACE) program at Clayton State.
This woman was the matriarch of her extended family, which included her daughter and two teenaged grandchildren. Remembering what I went through, I was concerned about her grandchildren, and considered what would happen if her daughter, the next of kin, pre-deceased her.
I was so honored to give her peace of mind by assisting her with developing a will that met her needs. The PACE project reinforced to me that it's never too early for estate planning, and planning is not only about the person making the will; it's also about the loved ones they leave behind.
I also loved the PACE project because it also gave me a chance to provide an unpaid service to support the community.
I still have a passion for storytelling, and my dream is still to pursue writing.
I plan to finish my paralegal studies degree in the fall and begin pursing a bachelor's degree in English.
After graduation, I plan to work as a paralegal while pursuing my master's degree in school counseling.
I plan to use my bachelor's degree in English to become a screenwriter, so you might see my name flash across your television screen one day.
Quite a few people have noticed a change in me since undergoing cardiac surgery. I am more ambitious and daring. I have a sense of eagerness to learn and try new things. Also, I have a more positive outlook on and appreciation for life.
Now I celebrate two birthdays: my date of birth and the day of my surgery.
Dr. Matthew Cornick, Professor of Legal Studies at the University, jokingly labeled me a "hopeless optimist".
And why shouldn't I be? I've been given a second chance to live a happy and purposeful life and I plan to do just that.
Read more stories from this issue