Delilah Fils-Aime - Student Profile
What's good, what's good, what's good world!
That's how Delilah Fils-Aime, a.k.a Queen Delilah, welcomes her listeners each time they tune in to Hip Hop and Politics on Clayton State Internet Radio.
The Brooklyn-born, Miami-bred 30-year-old possesses an infectious personality and no-nonsense attitude that embodies her confident spirit.
But while Fils-Aime's life is filled with promise and the determination to become a positive force in her community, the journey to who she is today was fraught with hardship.
It all came to head when the seven-year abusive relationship with her ex began to affect her children.
"It was young love," she says through tears. "As a young woman, I felt I could forgive him…that's what love is."
Her husband was physically abusive and, at one time, left her with a concussion while she was pregnant. Separated from her family and traumatized from the situation, her breaking point came when her husband hit her in front of their son and daughter.
"I remember when my son would see me get hit. I could tell he was hurting for me and that he was scared too," she says. "I knew it was bad when my son would hit my daughter. They were imitating what they saw."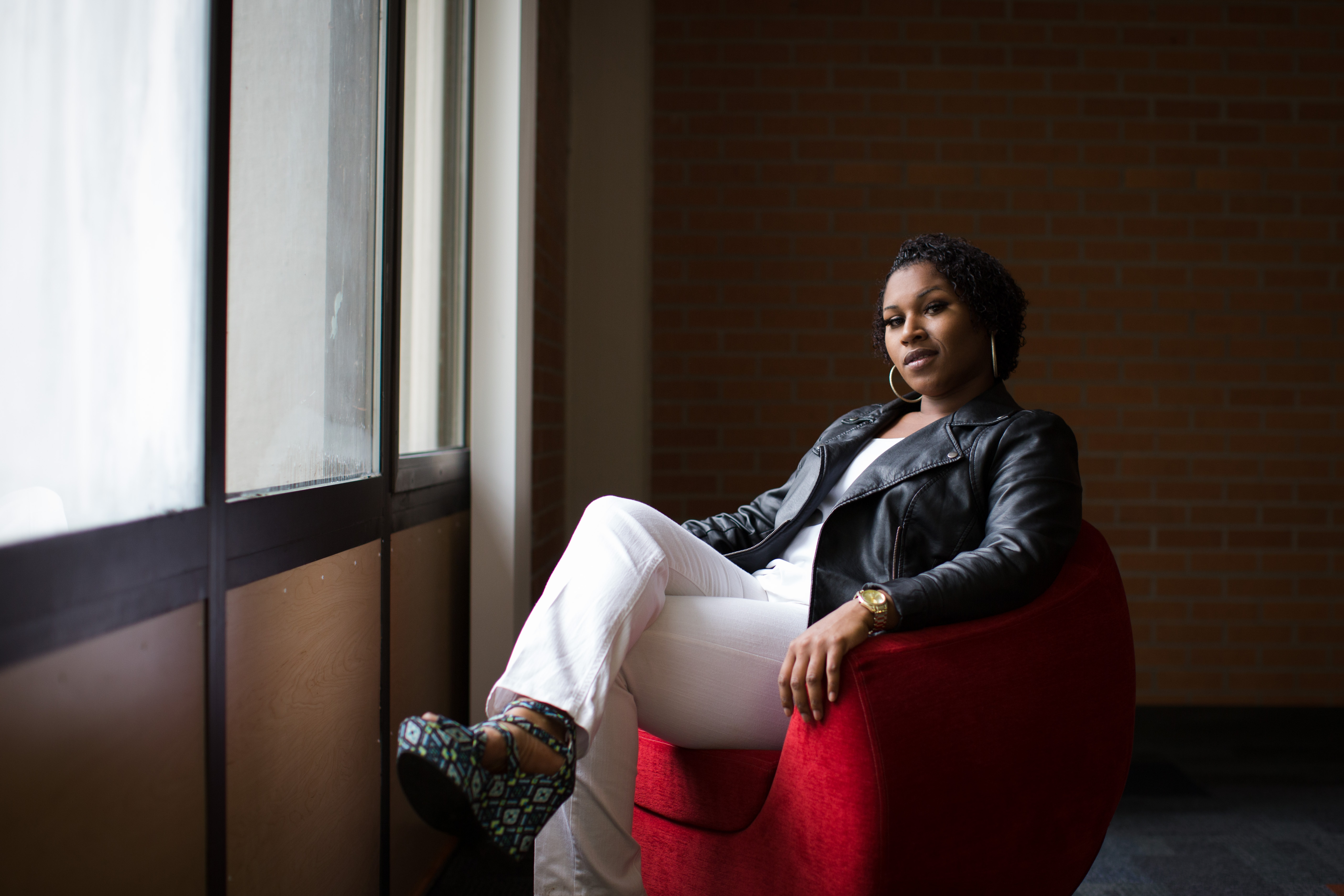 "I had to rebuild myself," Fils-Aime says. "I had to build myself up because I had been broken down for so long."
After making her escape out of the relationship and staying with her mother, Fils-Aime says she has a newfound freedom she never experienced before. She also created a list of traits she wanted to have, such as being a good mother, and began to develop good habits to inspire her children.
"I had to rebuild myself," Fils-Aime says. "I had to build myself up because I had been broken down for so long."
Part of her new start was going to school. Fils-Aime was working at the Wellstar-Kennestone hospital neuro-ICU unit about three years ago. She often saw death in her job, and at the same time, her father passed away.
His death further pushed her to make school a priority.
"I said, 'I'm going to make sure that this time I go to college is going to be like no other time. I'm going to do everything I've been wanting to do,'" she recalls.
Clayton State University was a fitting place, Fils-Aime says, because of the beauty of the campus and the fact that she could be an active student in the community where she lives.
Now a sophomore, Fils-Aime is pursuing a bachelor's degree in political science.
She has already taken on leadership roles on campus, including promoting women's issues and literacy through the Organizing Women for Lifelong Success (OWLS) organization and Lochs and Literature Book Club.
Fils-Aime's future looks bright. Motivated by stories of injustice and police brutality that heavily affect minorities, she hopes to work in congress to make a significant impact on these issues.
"Be great. In anything and everything I do, just be great," Fils-Aime says.
Read more stories from this issue