On The Move
Fall 2020 | By Allison Salerno
At a time when politics is being energized by a young, diverse electorate, Frederick Hicks '99, finds himself becoming a transformative leader as one of Georgia's top political strategists.
The 42-year-old, who earned his Bachelor of Arts in Integrative Studies from Clayton State, has headed more than 200 political campaigns for candidates across the peach state. And he has led major change for transit and infrastructure in the Atlanta region.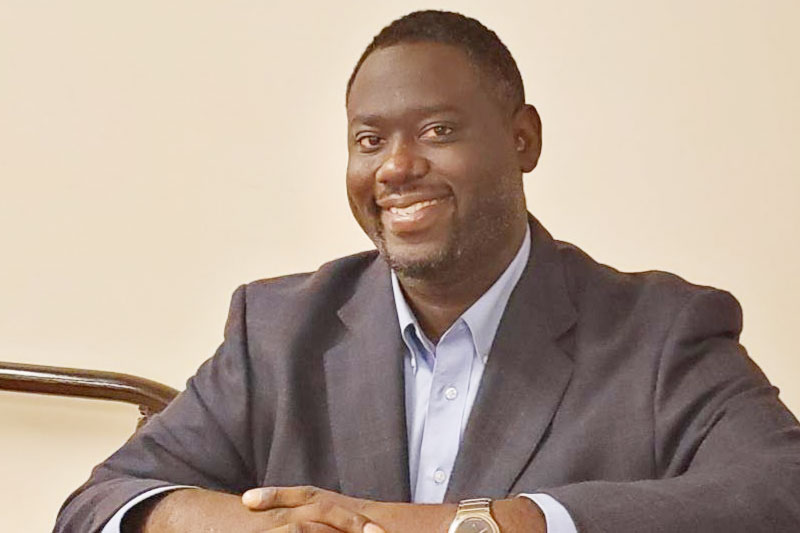 Hicks' own interest in transit began his senior year at Clayton State when, as student council president, he lobbied hard for a shuttle bus to connect students with public transportation. When he graduated, he was the first in his family to earn a college degree.
Years later, Hicks managed the successful MORE MARTA expansion campaign, convincing an overwhelming 72% of city voters in 2016 to approve a raise of more than $2.5 billion for additional MARTA service. Hicks also helped lead the city's $250 million campaign for long overdue infrastructure improvements, including traffic signals, bridges and roadway resurfacing.
"When you ask the question 'How did Clayton State launch my current career?' It had everything to do with it, because it was an incubator for me and for others," Hicks says.
Ironically, Hicks never intended to study at Clayton State. The fourth son of military parents, Hicks was born in Early County, Georgia, and graduated from high school in Fairbanks, Alaska. The family moved to Georgia when his mother, an Army nurse, was assigned to Fort Gillem, a U.S. Army post in Clayton County that closed in 2011. The base is about three miles from the Clayton State University campus.
"I came here to go to Emory," he says. "We were flying completely blind with the whole college stuff."
As a result, Hicks bungled his financial aid forms for Emory. Staff there told him they didn't want Hicks to take out student loans and suggested he temporarily attend Clayton State and reapply the following year. They offered to advise him on coursework so his credits could easily transfer to Emory.
Instead, Hicks found a home at Clayton State. He designed his own major – international business with a focus on Spanish and Mexican history. He was the first black honors student and the first black president of the Student Government Association. He says he had great professors who guided him.
"I couldn't do what I do without the institution...It gave me every opportunity to think, to dream." –Frederick Hicks, '99
His senior year, Hicks interned with the Democratic Party and organized a holiday dinner for international students.
"They allowed me to experiment with different ideas that over time have come to fruition," he says. "I wouldn't be involved in the transit space or Georgia politics if it weren't for Clayton State...It was really the foundation for me."
He still remains an enthusiastic advocate of the institution.
Hicks now chairs Clayton State University's College of Arts and Sciences Advisory Board. In April 2015, he set up the Frederick Hicks Dream Makers Annual Scholarship to provide two $1,000 scholarships to seniors with unmet financial need.
"The university has always been so tremendously supportive of me, even post-graduation," Hicks says. "I couldn't do what I do without the institution. It gave me every opportunity to think, to dream."
Related Stories
Hidden histories
By Kelly Petty
As a doctoral student at Florida State University 10 years ago, Dr. Aisha Johnson-Jones made a spectacular discovery as she sought to work on her dissertation about African American history.
---
Senior Year in The Time of Coronavirus
By Alisha Hamilton
On May 9, 2020, I woke up bright and early. I got fully dressed in my cap and gown to join my immediate family on the sofa as we watched the live broadcast Clayton State University prepared for the graduates.
---
CAMPUS NEWS
University Happenings: Campus News
Film Roundup: Rolling. Action! News
Staff Notable: The Book Keeper