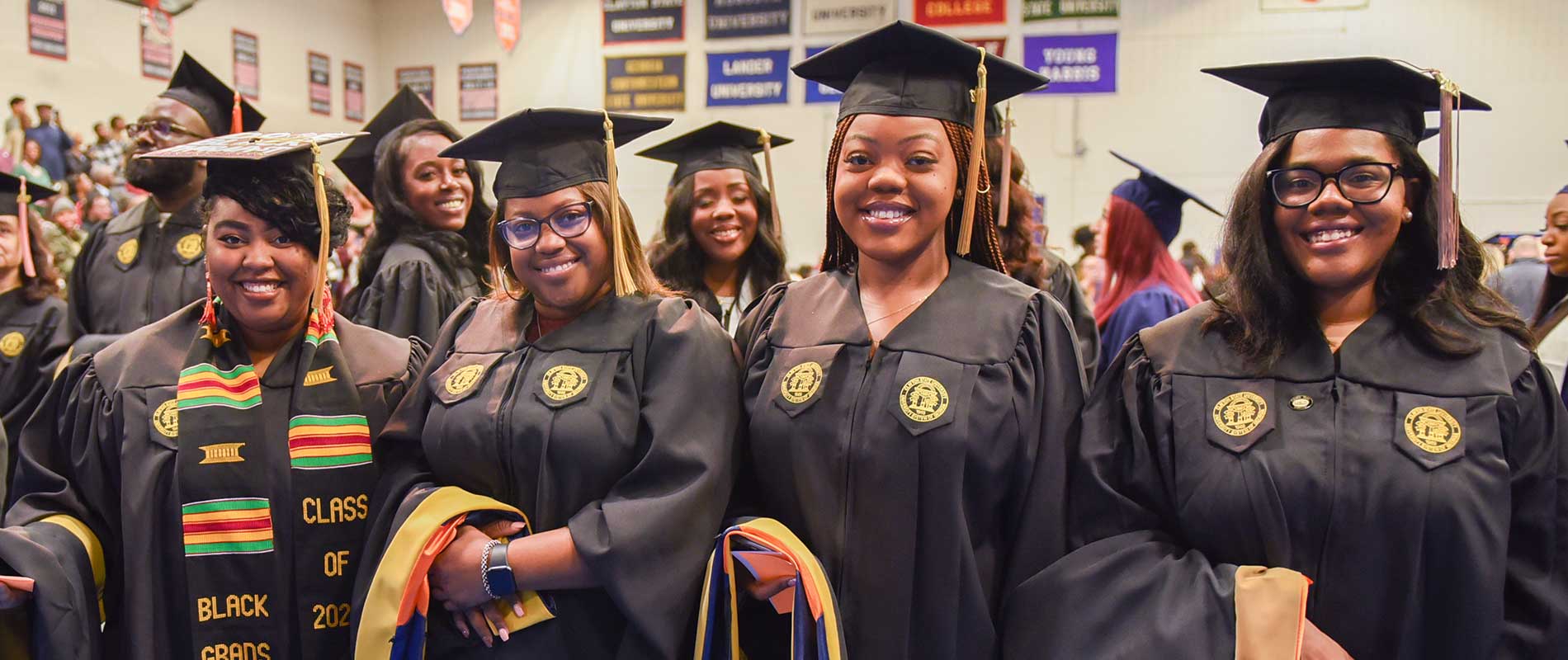 Graduate Admissions
Welcome to Laker Nation
All Dreams Welcome
The University encourages applications for admission from qualified students regardless of gender, culture, race, religion, ethnic background, national origin, age, or disability. Discover general information about admission to the School of Graduate Studies.
Application Priority Deadlines
Contact Information
Office of Graduate Admissions
Address
Edgewater Hall
2000 Clayton State Blvd
Morrow, GA 30260
Phone Number
(678) 466-4115
Office Hours:
Monday and Tuesday:
8:00 a.m. - 7:00 p.m.
Wednesday, Thursday, and Friday:
8:00 a.m. - 5:00 p.m.