University president recognizes individuals, groups "Making Things Better" on campus
(November 5, 2018) -Faculty, staff, and campus organizations were honored for going out of their way each day to make a difference on campus and in the community during the annual Making Things Better Awards on Oct. 31.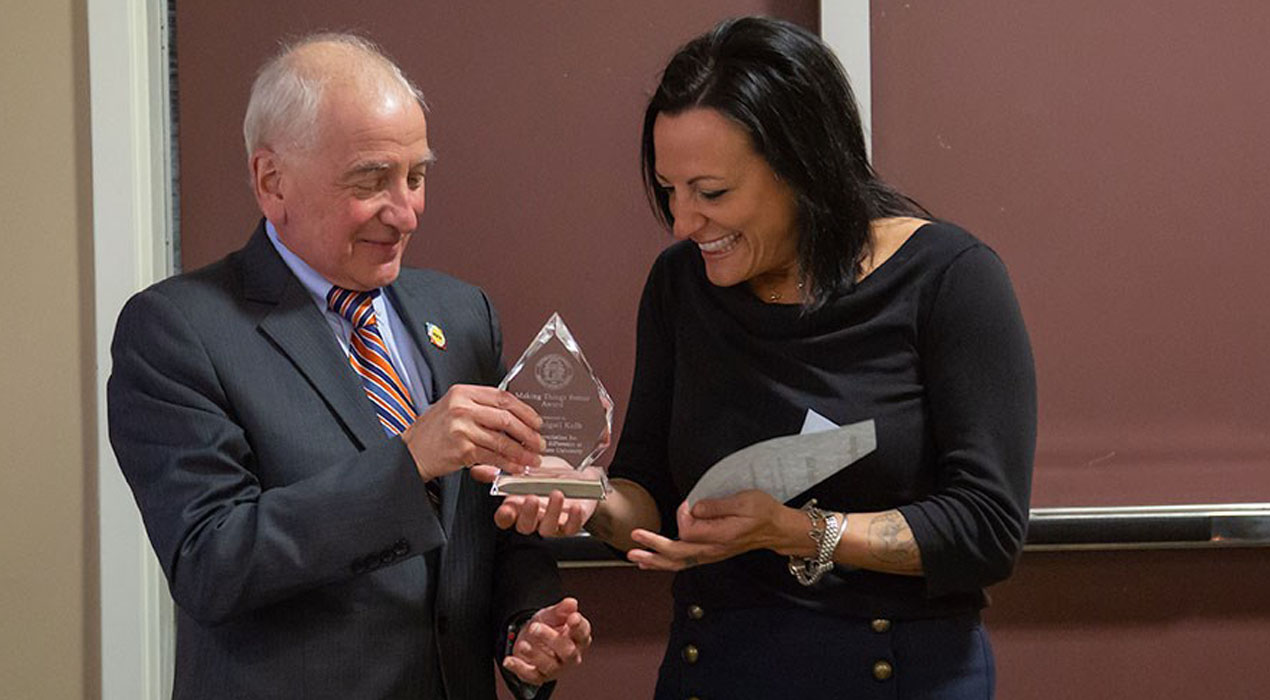 The Making Things Better Awards are an annual award given out by the university president, Dr. Tim Hynes, as a way to say "thank you" to and to honor colleagues who honor the university by making things better each day.
"We began this recognition of faculty, staff, and organizations that supported students or student learning in the Spring of 2014. The awards were developed as a way of giving faculty, staff, and students a chance to recommend colleagues who they observed made their own professional lives better," said University President Dr. Tim Hynes. "This year, we received nominations for more than 100 individuals and groups across campus—all of whom merited recognition.
Winners of the 2018 Making Things Better Awards are:
Staff
Faculty
Departments/Organizations
Winners of the awards receive $500, generously funded by the Clayton State University Foundation.
Nominations were received from faculty, staff, and students. The Making Things Better Awards committee, along with former award recipients, review those nominations to recommend current year recipients.