This Is It! founder talks faith, business success to Clayton State University students
(February 17, 2020) -Shelley "Butch" Anthony III, founder of the longtime Atlanta southern-style restaurant franchise This Is It! BBQ & Seafood, shared his story of faith, business acumen and success to inspire students at Clayton State University.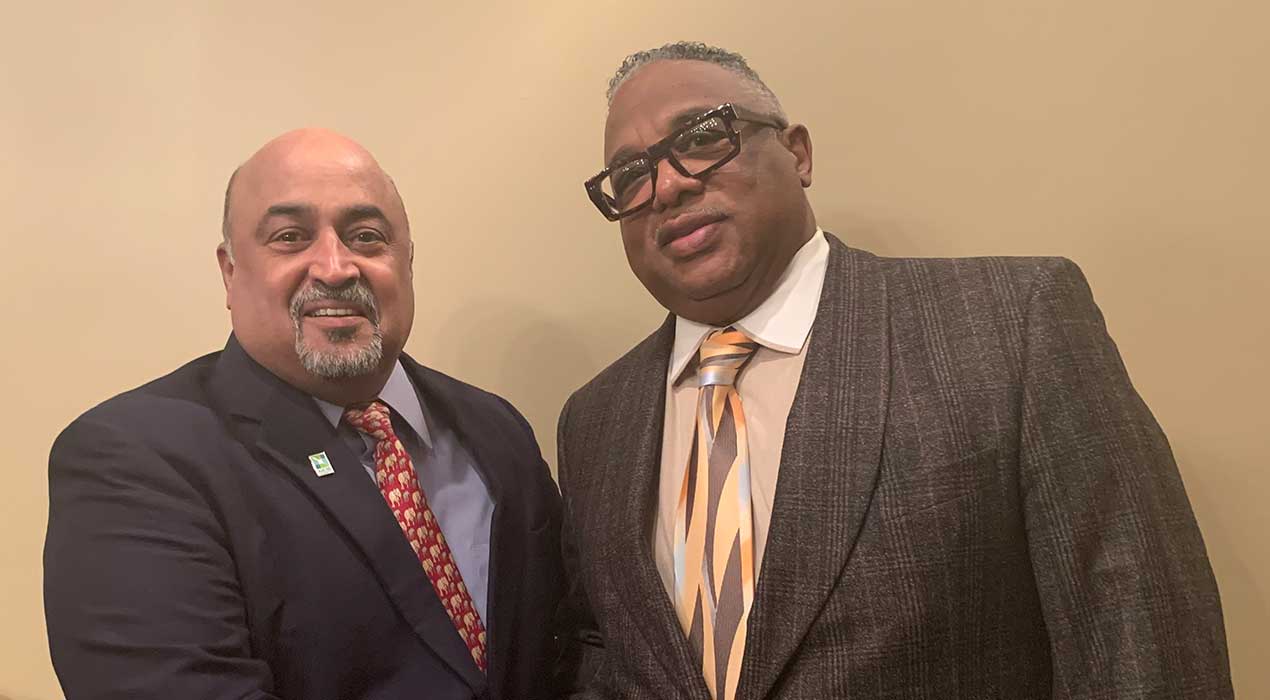 Anthony spoke about leadership and entrepreneurship as part of the College of Business's Deans Distinguished Speakers Series held at the campus on Jan. 28.
Anthony said that his faith has played an important role in the success of his business.
"The presence of God in my life makes me successful. Not what I do, [but] his presence," he said.
He acknowledged that struggle is a part of a business, but preparation is key.
"If you're not prepared, you're going to keep running into a brick wall," he said. "But if you can get into God's plan for your life, even though you're going to through some things, the way has already been made."
Anthony founded This Is It! in Fayetteville, Georgia in 1983 with his wife Barbara. Six years prior, he left the corporate sector to return to the food service industry. He decided to carry on his family's legacy in the restaurant business, which started with his parents more than 60 years ago, when they opened one of the first black-owned restaurants in Tampa, Florida.
Since 1983, This Is It! has expanded to more than 300 locations in the U.S. and Canada and employs over 200 people.
Anthony has gone on to receive many honors for his achievements, including earning the Fayette County NAACP Living Legacy and Highest Business of Excellence awards, as well as being recognize by the Georgia's State House of Representatives in 2018.
That same year, Anthony created a $1,000 Dream Makers scholarship and contributed another $2,500 to the Clayton State University President's Excellence Fund to offer financial support to students.