The Future Is Female: Dr. Margaret Thompson and her mission to empower next generation women business leaders
(March 29, 2021) -As more women shift into leadership, many colleges and universities have made it a priority to ensure women develop the skills needed to lead others.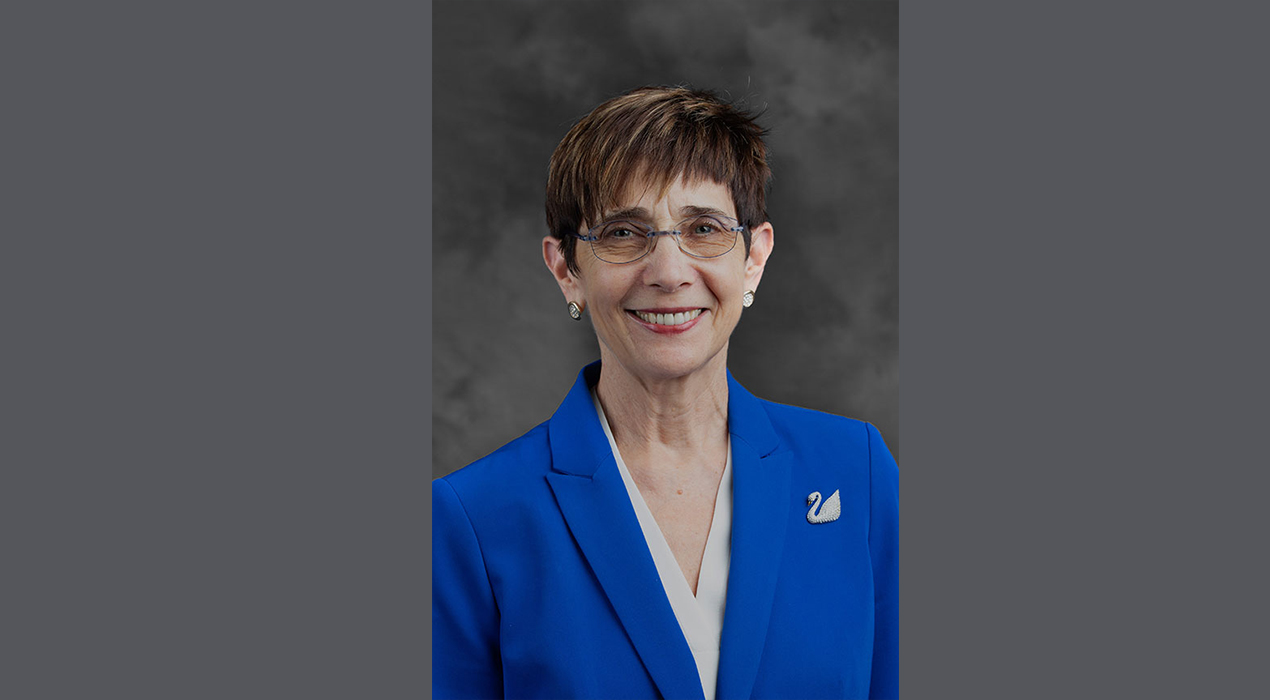 For Dr. Margaret Thompson, professor of Management and the director of Student Engagement in Clayton State's College of Business, transformation and women empowerment are one in the same.

Thompson has over 25 years of experience working in adult education and training, both in universities and in corporations, and she is well-versed in both student and organizational behavior. Her background has led her to understand the importance of self-awareness as a leader.
"For leadership, you have to understand who you are. It starts with you," she says.

For Thompson, effective leaders are responsible for more than just governing an association, they are advocates of team building and staff professional development. "The best leaders are those who don't put themselves in the spotlight necessarily but enable others to take on responsibilities to help them grow and develop," says Thompson.

As a trailblazer in the College of Business, Thompson has made it her mission to develop students and assist them with pursuing their passions. With such a goal, she has worked diligently to empower students to go the extra mile for professional and personal development.

It was Thompson's curiosity and desire for women to hold positions of power that led her to pursue leadership in academia. "We needed women in those positions," says Thompson.

For Thompson, women are needed in executive positions to change the narrative regarding female leadership.

"As women, we are competing with men who think leaders should have a certain management style. It gets extremely complicated when you are trying to be a supportive leader, a selfless leader, and then you're not perceived to be a strong leader," says Thompson. "Because if you do act 'strong', then you are perceived to be aggressive, as opposed to being assertive, " says Thompson. Women need to find the balance between the two.

But Thompson says women should not be discouraged in the face of adversity, instead they should band together for support.

Thompson believes that female leaders have a social responsibility to mentor other women. "In some ways, women are not as privileged as men in this world, so we do need to focus on pulling women in the fold, pulling women along with us as much as we can."

Thompson is on a mission to give women a seat at the table and, as she says, to "provide women with role models and tools that will help them accomplish their goals." In this regard, Thompson is conducting research primarily on women who she calls 'first generation professionals' and their challenges.

Dr. Thompson's star power is being noticed, as she was recently chosen to be the Director of the Coca-Cola Scholars Women in Leadership program, which will give scholars an opportunity to develop their leadership skills and culminate in a Women in Leadership conference at Clayton State University.

She is also setting high goals to establish a Women in Leadership Center, a long-term goal which has been accelerated by the addition of the 20 Women in Leadership scholars starting in fall of 2021.

As for the future, Dr. Thompson is looking forward to getting back in travel mode. She has led over ten study abroad trips for Clayton State, including trips to Hungary, Czech Republic, Belgium, Holland, Cuba and Turkey. She is looking forward to traveling with Assistant Professor of Marketing Dr. Linda Hain to Ireland in spring of 2022 and plans to spend that summer in Scotland. Dr. Thompson will also take her Coca-Cola Scholars on a study abroad trip in Spring of 2023.