Student Activities Center celebrates 10 years of health, wellness, and fun
(September 12, 2018) - The Student Activities Center celebrated its 10th birthday Monday with anniversary celebrations hosted by Campus Life and Recreation and Wellness. Faculty, staff, students, and alumni gathered in front of the Center for food, music, games, and to recognize the significance of the Student Activities Center on campus.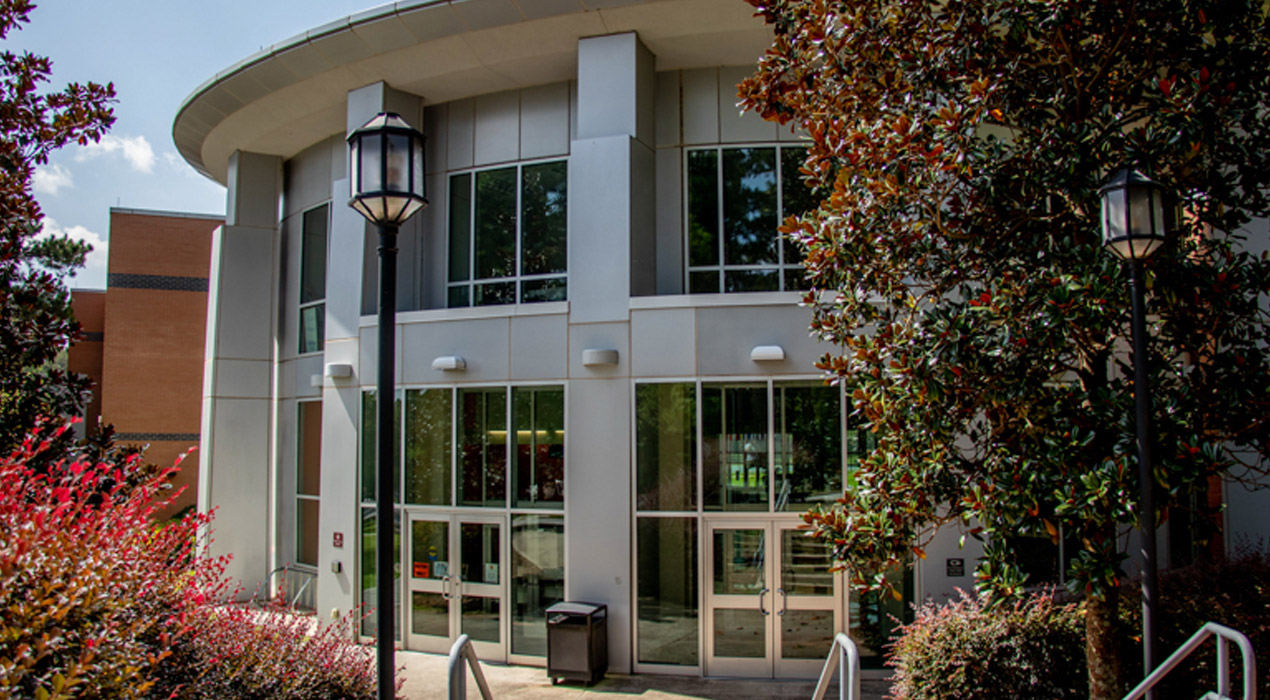 "This is not a building that was constructed based upon state bond funds; not part of the general revenues," Dr. Hynes said. "But this building is here because the students at Clayton State University voted and agreed to paid fees that even today continue to be the reason why we have this building."
The 62,000 square foot state of the art facility opened in 2008 to serve as hub for student activities, student organizations, programming and events, fitness, intramural sports, and recreation at Clayton State University. Students at the time had an opportunity to take part in the creation of the center to help enhance student engagement on campus.
"SGA played a very large role in getting the students to vote and approve to have this building," said Darius Thomas, former Student Government Association president from 2008-2010. "We had computers all over Main Street. It was exciting because we didn't have a dedicated building to student activities. We needed something to call home."
The opening of the Center came at the same time as the University acquired Clayton Place Apartments (now Laker Village), as well as opened Laker Hall student housing and the College of Business building.
Since its opening, the Student Activities Center has not only become a hang-out spot for students, it has also played host to many events, from weddings to award ceremonies, and even television shows.
"It's amazing to see this eight years later and what it has evolved to," Thomas said. "I hope that the students get to enjoy this today and in the future. I hope they understand the legacy that is behind it. It's a fine time to be here at Clayton State."