MLK week kicks off with a day of service
(February 1, 2021) -Several of Clayton State's student leaders celebrated the life of Dr. Martin Luther King Jr. and lived out his mantra of "building the beloved community" with a day of community service.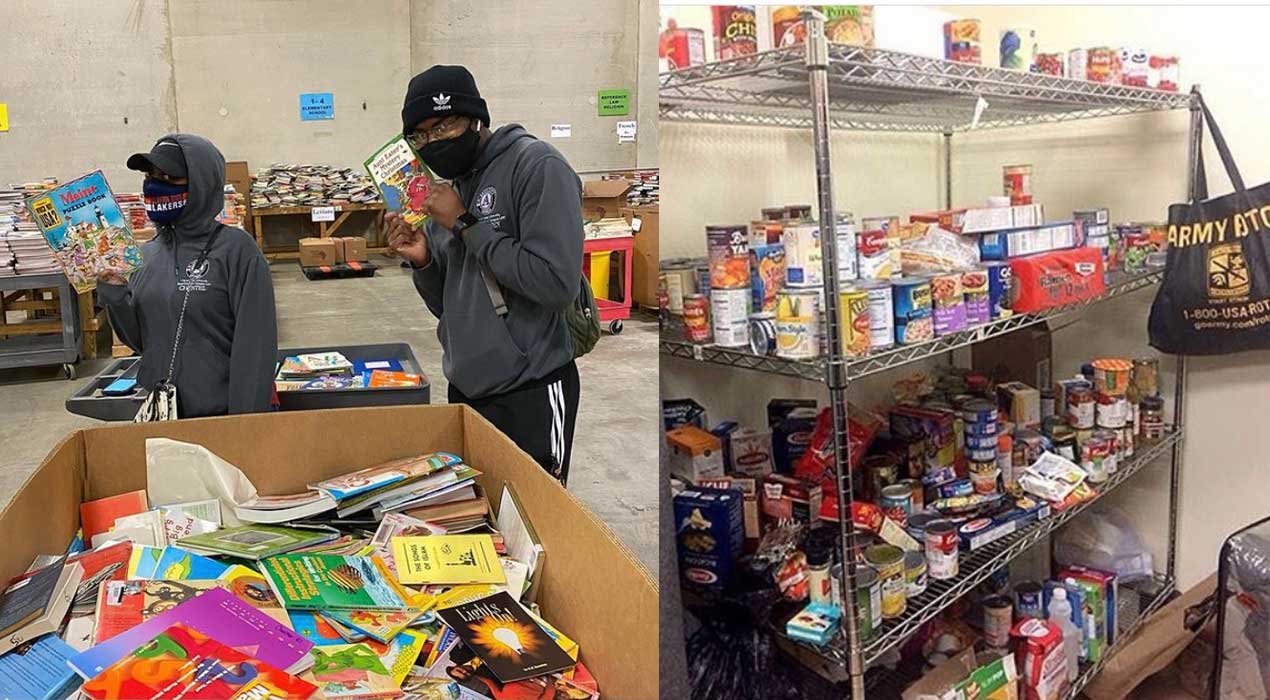 Campus Life participated in the National Day of Service on Monday, Jan. 18, with a number of volunteer opportunities including the Laker Care Closet Food Drive and working at the Books for Africa Warehouse.
Members of the AmeriCorps student chapter led both events. At the Books For Africa warehouse in metro Atlanta, volunteers sorted books that were collected to distribute to African students of all ages. These books well help create a culture of literacy and provide tools for the next generation of teachers and leaders in Africa.
"As I was packing books, I noticed a lot of them were read to me when I was younger," volunteer Asia Bacon said. "Now, these students will get to experience the same joy I had when reading it."
AmeriCorps members also helped clean and stock the Laker Care Closet which is hosted by the Alpha Eta Zeta chapter of Alpha Phi Omega National Service. Located in Laker Hall student residence, the Laker Care Closet is a pantry stocked with non-perishable items and blankets for students in need.
"It's really a great feeling doing something that is going to directly impact people you know," said AmeriCorps member Keambria Riggins. "It might be hard for some parents to send money and some students may be on their own, so this closet provides for a lot for students."
In addition to these service events, Campus Life held a number of activities the week of Jan. 18, including a financial health and wellness seminar, a student forum with university president Dr. Tim Hynes, an open discussion on building the "Beloved Community" and a viewing of the inauguration of Joseph R. Biden, the 46th president of the United States.