MBA student earns human resources scholarship
(November 20, 2018) - Martina Atwua Simmons, a Clayton State MBA in Human Resource Leadership student and vice president of the Clayton State chapter of the Society of Human Resource Management (SHRM), was recently named the 2018 recipient of the National Association of African Americans in Human Resources (NAAAHR) Atlanta chapter's Excellence in Human Resources Scholarship.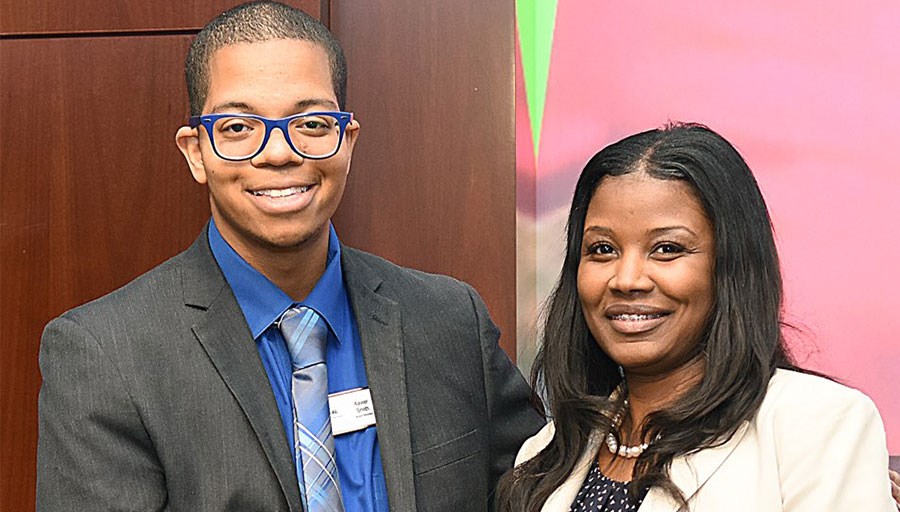 The $1,000 scholarship advances the association's mission of increasing the number of human resource professionals in the field. As a scholarship winner, Simmons will get a one-year paid student membership to NAAAHR, career management webinar or workshop, and career coaching by an HR executive leader.
"I am honored to be the recipient of 2018 NAAAHR Excellence in Human Resource Scholarship. This scholarship has awarded me the opportunity to accomplish my dream to pursue a study abroad program in Jamaica," Simmons said "I've experienced many hurdles during my course to becoming an HR professional, however, I continued to persevere and step out on faith. I am ecstatic because winning this scholarship is a testament that I am on the right track to accomplishing my goals."
Dr. Leon Prieto, associate professor of Management and chapter advisor of the Clayton State chapter of SHRM stated, "I have known Martina for a little over five years now, first as an undergraduate, and now as an MBA student, and she is a worthy recipient of the NAAAHR Atlanta Scholarship based on her work ethic, intelligence, and perseverance. I fully expect her to continue to strive for excellence in her career in HR, and I fully expect her to have a successful career."