Clayton State University prepares to reseal time capsule for 75th anniversary
(November 23, 2020) -The 50th anniversary time capsule, opened last October, was full of treasures that represented the beginnings of Clayton State University—a copy of the Bent Tree newspaper from 1969, two silver anniversary pins, a Southern Crescent celebration t-shirt.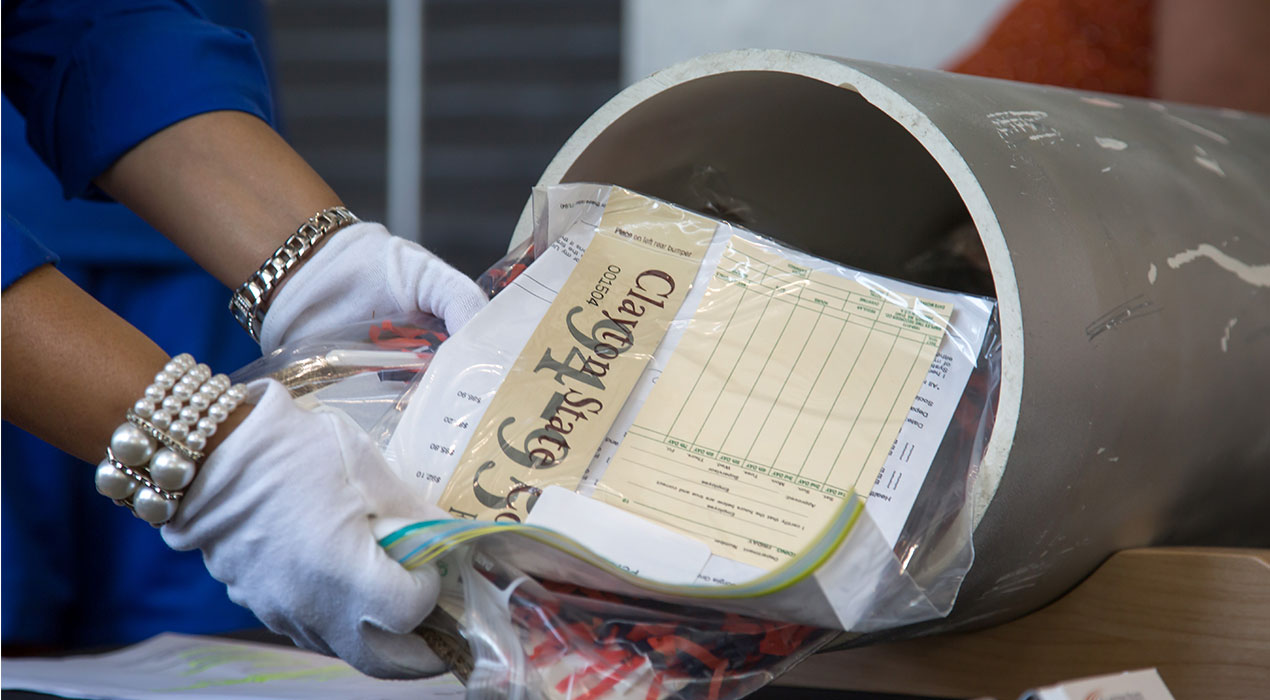 Those items represented the Laker Family's first 25 years. To prepare for the 75th anniversary of the university, the 75th Anniversary Time Capsule Committee is kicking off the initial stages of rebuilding another time capsule.
Their aim is to collect various items from departments across campus that reflect how far the university has progressed from 1995-2020.
"Our goal with the new time capsule is to preserve the present moment for future generations. It is a deliberate method of communication through artifacts that illuminate the history of our institution," according to a statement from the 75th Anniversary Time Capsule Committee.
In particular, the committee is seeking materials pertaining to Clayton State's 50th anniversary celebrations and events during the 2019-2020 academic year. Donated materials will be assessed for inclusion in the Clayton State University's Time Capsule re-sealing event that will be scheduled for next spring.
The committee also hopes to collect materials representing a number of milestones on campus, from new additions to our campus such as the University Center and the Student Activities Center or items that highlight the university's commitment to the health, safety and wellbeing of faculty, staff and students.
"We are asking the Clayton State Community: 25 years from now what do we want people to remember about our institution?" the Committee says. "This is the perfect moment to tell our story and preserve our memories of the Clayton State experience."
For more information on how and what items to donate, visit the university's Time Capsule Re-sealing webpage.