Clayton State SHRM student chapter earns Superior Merit Award, chapter president awarded SHRM exam scholarship
(August 10, 2020) -Clayton State University's student chapter of the Society for Human Resource Management was recognized for its achievement in actively engagement members. The chapter was awarded the 2019-2020 Superior Merit Award designation for providing superior growth and development opportunities to its student members.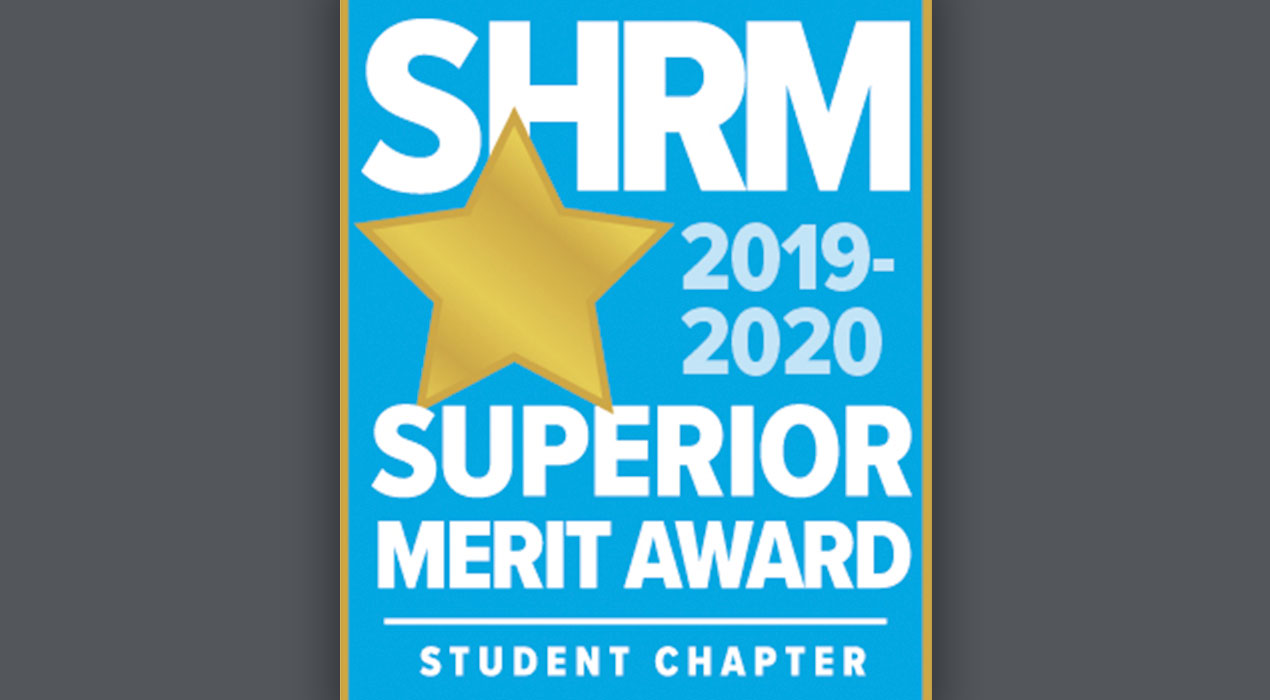 "Today's members of our student chapters are the HR leaders of tomorrow. They are the movers and shakers of the future, and we cannot understate the vital role they play in SHRM's success," said Johnny C. Taylor, Jr., SHRM-SCP, SHRM president and CEO. "The Clayton State University SHRM chapter is evidence that the future of HR is, indeed, in good hands. I applaud their accomplishments and ability to fiercely move forward during a time of such change and uncertainty in the workplace."
The SHRM student chapter merit award program encourages the development of more effective student chapters and distinguishes outstanding activities and projects. Chapters are recognized based on chapter operations, chapter programming and professional development of members, support of the human resource profession, and SHRM engagement.
SHRM student chapters have the opportunity to earn an award based on the number of activities they complete during the merit award cycle, the most recent one of which lasted from April 1, 2019, to March 31, 2020.
In addition to this chapter award, chapter president Rachel Gaines was awarded the 2020 SHRM-Atlanta Certification Exam Preparation Course and SHRM-CP/SHRM-SCP Certification Exam Scholarship by SHRM-Atlanta. The award includes $750 toward the registration fee for the SHRM-Atlanta Certification Exam Preparation Course that begins on August 6, 2020, as well as a 50% (up to $200) reimbursement for the SHRM-CP/SHRM-SCP exam fee.