Clayton State only university named "AJC top workplace" for 2020
(March 24, 2020) -Clayton State University once again is recognized as one of the best places to work in Atlanta. The university was listed on the Atlanta Journal-Constitution's 2020 Top Workplaces Awards list. This is the eight year the institution has been ranked.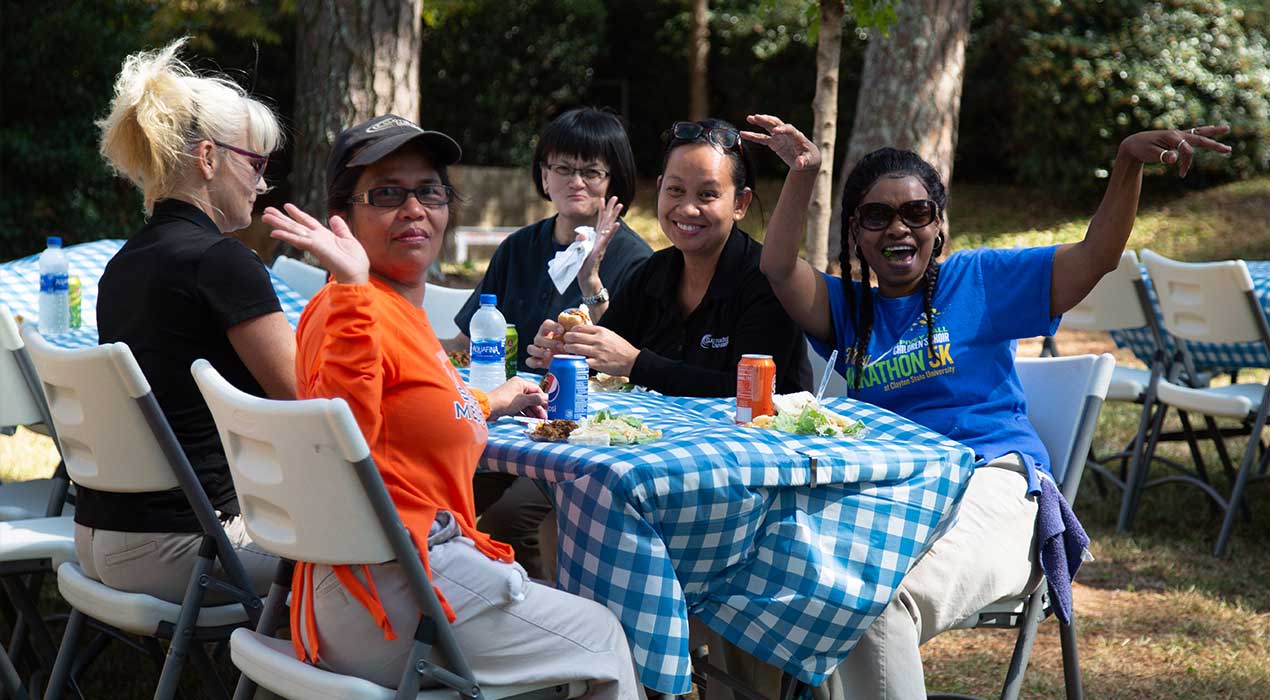 Clayton State was ranked no. 22 for the Large Company category. The university was also the only higher education institution in the Top Workplaces list.
More than 3,000 businesses in the metro Atlanta area were surveyed through employee print and online solicitations. More than 41,645 metro workers participated in the survey to help decide the final 150 companies on the list.
Survey responses focused on 24 factors covering seven areas, including organizational health factors relating to workplace culture. Employee engagement, company leadership and the basics (pay, benefits, flexibility, training and expectations) are among the questions.
To see the full list, visit AJC.com.