Clayton State MBAs partner with Clayton County Public Schools to boost teacher recruitment
(December 4, 2018) - MBA students in Dr. Leon Prieto's HR Consulting course gained real-world experience this past semester as they worked to find ways to increase the talent pool for teachers at local public schools.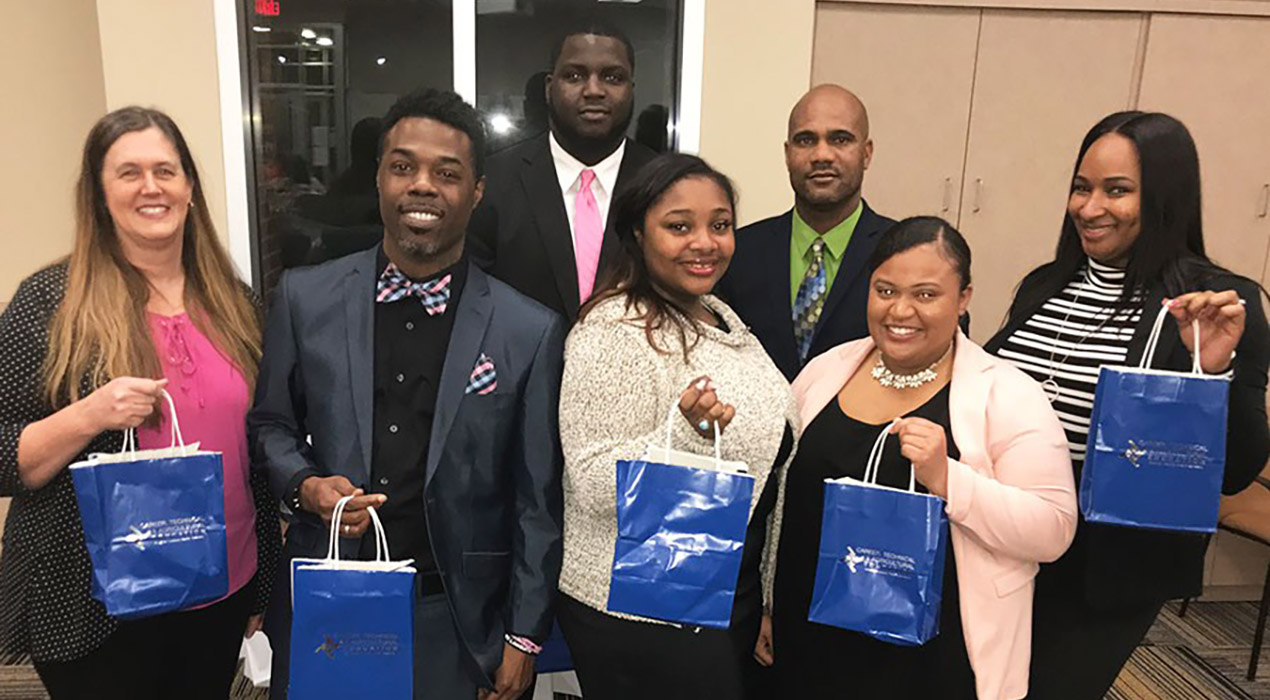 The students partnered with Clayton County Public Schools (CCPS) and Chief HR Officer Dr. Jamie Wilson to provide recommendations and solutions on how to recruit and retain Generation Y and Z teachers for more than 3 to 5 years. The MBAs were also tasked with determining strategies to counteract the shortage of teachers in critical areas.
"In listening to the team presentations and reviewing their written reports, it was clearly evident that the HR Consultants (MBA Students) had done their research to provide quality recommendations for our consideration," Dr. Wilson said. "The recommendations provided by them were research-based and bench marked to school systems similar to CCPS. It is highly likely that CCPS will implement a number of the recommendations submitted by the consultants in Dr. Prieto's MBA class."
The winning MBA team was comprised of Shuneke Beaty, Jubril Olusesi, Desiree Barrow, Samuel Holloway, Kathryn Sullivan, and Tiquiessia Myles.
According to Shuneke Beaty, "Having to work on a project for a school system was completely different yet, exhilarating for me. I was able to use my leadership and research skills to effectively assist my team with the winning proposal. This project gave me the zeal and confidence that I needed to begin to walk in my personal vision and purpose of becoming a consultant."