Students learn the importance of fostering relationships during Clayton State Day at the Capitol
(January 21, 2020) -Relationship building is an essential tool for being a great public servant and creating policy, Georgia legislators told Clayton State students during this year's Day at the Capitol on Jan. 14.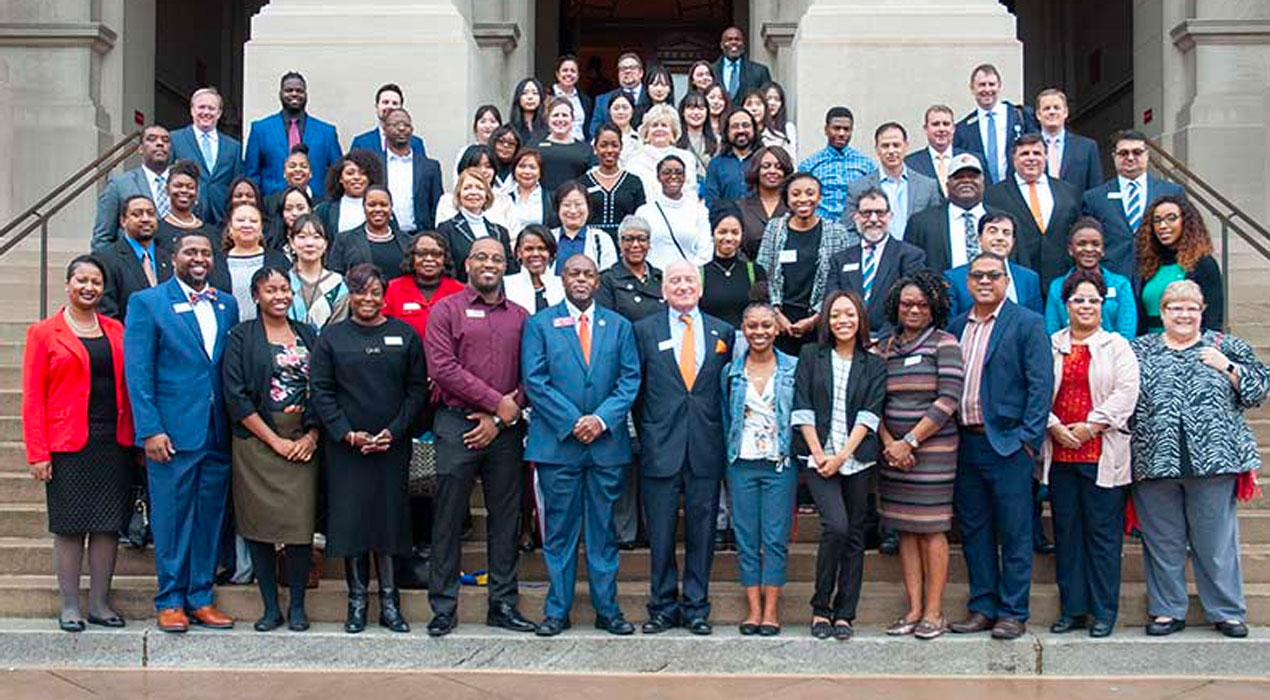 Policymakers challenged students to make a commitment to being active citizens by getting to know their local leaders and participating in the political process.
"Stay engaged in politics. You can't run away from government, just participate in it," said Rep. Derrick Jackson, a retired Naval officer. "If you do not participate in any spectrum of your government, you have surrendered your rights and failed the next generation."
Jackson, along with Reps. Chuck Martin and Mike Glanton, as well as Sens. Gail Davenport and Valencia Seay encouraged Clayton State students to be educated on the pressing issues facing more than eight million Georgians, including healthcare and transportation.
Martin said citizens are best heard when they take the time to get to know who's representing them under the gold dome in downtown Atlanta.
"The way you influence government and government leaders, is something I call 'know them before you need them,'" he said. "Take the opportunity to connect."
The political leaders who spoke to students last Tuesday reminded students that the foundation of being a productive citizen is education.
"You need your education, that's your passport to anywhere in the world," Jackson said. "Be a critical thinker, a creative thinker and a problem solver."
Seay challenged students to be continuous learners and to know their worth.
"I've always said education is the key to freedom," she said. "I don't care what else you do; you've got have that education."
Several Clayton State students who are currently legislative interns spoke about the education they've received working alongside policymakers at the Georgia Capitol.
Sasha Benfield said working in the university's Writer's Studio developed her writing skills, which ultimately helped her land one of the prestigious internships.
Nearly 100 students, faculty and staff attended Clayton State University's annual Day at the Capitol this year. The event capped off with reading of a resolution in both the House and Senate chambers acknowledging Clayton State's impact as a higher education institution in Georgia for the last 50 years.