College of Arts and Sciences launches new bachelor's degree in elementary education
(June 28, 2019) - New for fall 2019, the College of Arts and Sciences will offer a bachelor's degree in elementary education to increase the number of early childhood education teachers in Georgia.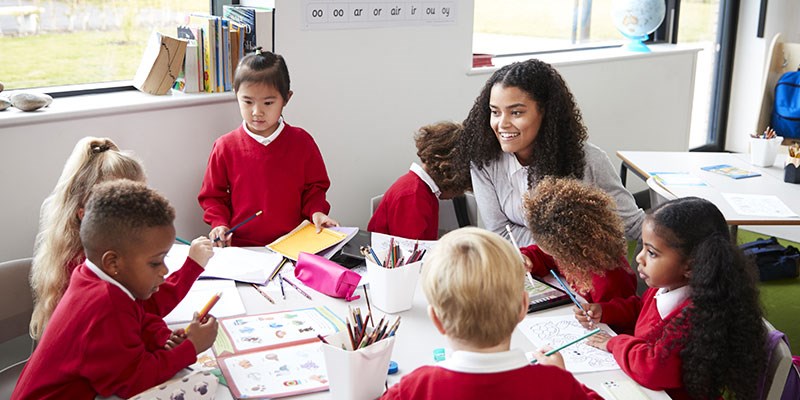 Students will take a variety of relevant coursework in early childhood education in both traditional and hybrid formats. Field work experience via practicum and internship courses will begin in the very first semester and will be completed in community schools in the seven area counties.
The program will allow students to satisfy all of the requirements for certification in grades P-5 through the Georgia Professional Standards Commission (GAPSC). Upon completion of the 120-credit degree, students will graduate with a Bachelor of Science in Education with a concentration in Elementary Education.
"There is a local, state, and national concern that there will continue to be a growing need for early childhood educators (ECE) in the coming decade due to a decline in production of new teachers over the last decade," says Dr. Dennis Attick, Assistant Dean of the School of Education at Clayton State University.
Attick cites an ongoing need for early childhood education students in the counties surrounding Clayton State as the south metro Atlanta area becomes one of the top 12 fastest growing metro areas in the United States. Elementary Education is projected to grow by 28 percent by 2022, according to the Georgia Department of Labor.
The new degree joins program offerings in middle grades and secondary education that make up the newly-named School of Education.