Clayton State University wins four awards in national advertising awards for 2021
(March 22, 2022) -Clayton State University's Marketing and Communications office has earned two awards for its magazine, podcast and promotional materials from the 36th Educational Advertising Awards.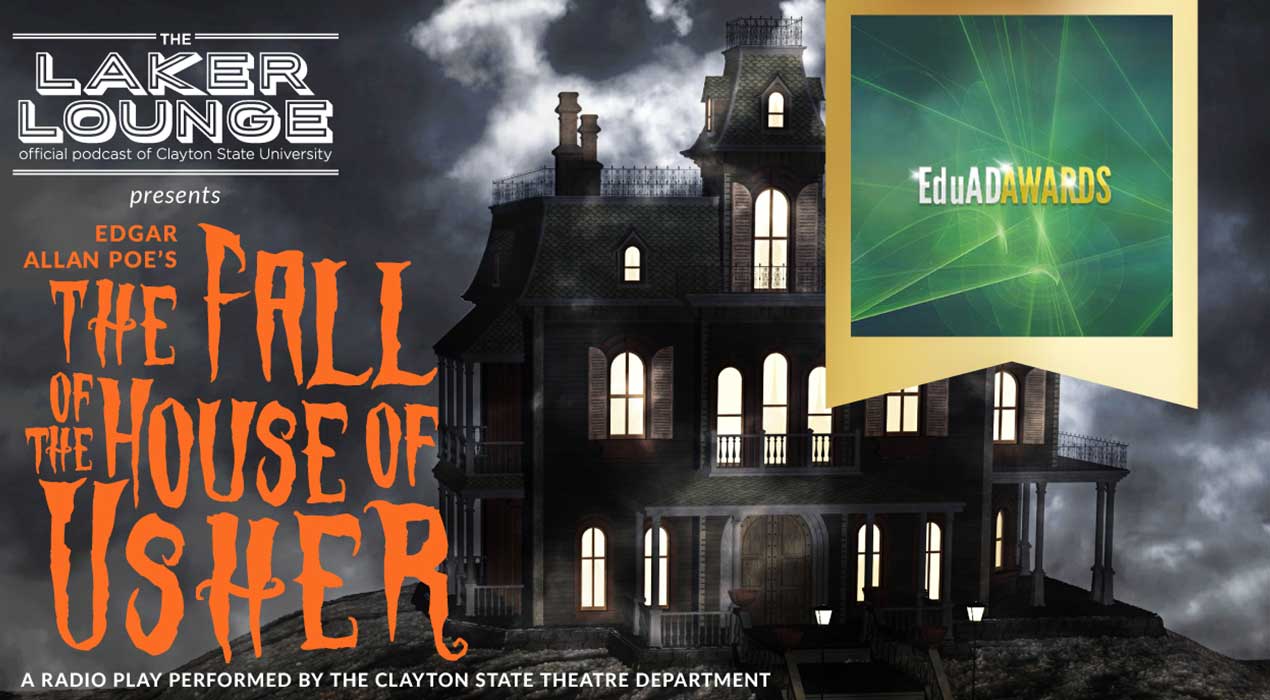 The university earned the following:
Gold – Podcasts: Season 3, Episode 1: The Fall of the House of Usher
Bronze – COVID Response Materials: Clayton State University COVID-19 Flyers and Directional Signage
The university's division of Enrollment Management and Student Success also earned a bronze award for its admissions travel piece and a merit award for its multi-audience custom admit packet. Both pieces were designed by marketing agency MediaCross, Inc.
More than 2,000 entries were entered from over 1,000 colleges, universities and secondary schools from all 50 states. Entries were judged on creativity, marketing execution and message impact.
"I am proud to be a member of our Marketing and Communications team," said Asia L. Hauter, assistant vice president of Marketing and Communications. "I appreciate how my teammates work diligently to support all units within the university, and I am thrilled that their hard work continues to be recognized by industry award committees."
To date, the university has won a total of 11 awards in the last four years.
In 2019, the Marketing and Communications Office earned a gold award for the Laker Lounge "Farm to Health" podcast and a silver for the Clayton State alumni night at the Braves t-shirt in the 2019 Collegiate Advertising Awards.
In the same year, the Marketing and Communications office earned two bronze awards in the 35th Educational Advertising Awards, one for the Master of Business Administration brochure and another for the Laker Lounge "Farm to Health podcast.
And in 2017, Clayton State earned a Gold Award from the Collegiate Advertising Awards for its fall 2017 edition of The Laker Connection. The university also won a silver award for the spring 2017 edition of the magazine and a merit award for the fall 2017 edition of the magazine in the Educational Advertising Awards.