Marketing class rebrands social identity of Rotary District
Clayton State News
June 11, 2021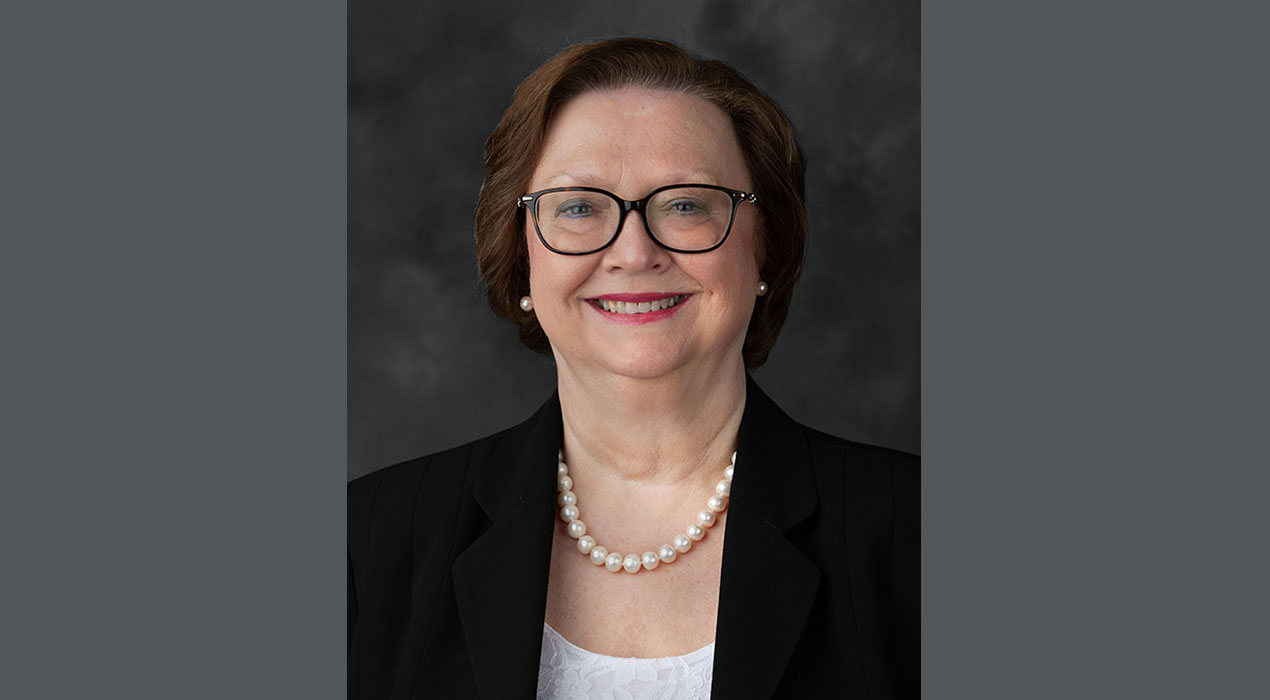 This spring semester, Dr. Linda (Joie) Hain, assistant professor of marketing, offered her students the opportunity to foster a relationship with Rotary District 6910 to conduct an evaluation of the organization's current digital marketing processes for the district, which covers Gwinnett County north to the Tennessee line west to Woodstock ending in Augusta. The project is part of Clayton State's Partnering Academics Community Engagement (PACE) program.
"Rotarians are a community of business leaders who believe in the motto Service Above Self and use the ethical compass of the four-way test of the things we think, say or do. 1. Is it the truth? 2. Is it fair to all concerned? 3. Will it build goodwill and better friendships? 4. Is it beneficial to all concerned?," says Brandy Swanson, rotary district public image committee chairperson and district governor nominee designate.
The digital marketing evaluation was split between two social media marketing classes, undergraduate MKTG 4112 – Social Media Marketing and graduate-level MKTG 5112 – Social Media Marketing.
Each class was provided different tasks. The undergraduate students analyzed their findings and suggested recommendations for the district's website and newsletter while graduate students surveyed the social media platforms utilized by the district and developed variance analysis relative to the district's existing strategic plan. Both classes provided next steps to improving Rotary District 6910's digital marketing and social media results.
When Hain, a member of the Rotary Club of Gwinnett County, was asked to provide her expertise to the public image committee she proposed a partnership with her classes.
This is a win-win for all of us," Hain said. "The Rotary District 6910 website and social media platforms are integral parts of communication for the district members. We also realize it is hard to promote Rotary to those that aren't Rotarians because we don't think about it from a non-member perspectives. The joint project with Clayton State University students is providing a digital marketing audit as well as that 'outside' viewpoint."
The feelings were mutual with Clayton State participants.
"Working with Rotary District 6910 has afforded me the opportunity to utilize and strengthen my social media and digital marketing skillsets. This experience allowed me to strategically analyze data, to develop strategic recommendations for an association and to fully understand the importance of social media marketing. Such real-world experience could only be provided through the PACE program." says Jon'a Balkum.
Makini Mitchell, another PACE project participant, agreed.
"Working collaboratively on this project has given me a better understanding of a quality workflow," she said. "The ability to analyze data for a client and supply strategic feedback helped sharpen my presentation skills."
Clayton State's PACE program launched in 2014 as a way for students to enhance their learning by taking academic courses that give the opportunity to take their education into real-life situations through service learning opportunities within the local community.
It is fair to say that this is a partnership made for each other, with both sides singing praises for the experience and insight they have acquired.
"The information gained from the marketing students at Clayton State University is so exciting because it will give us a tremendous head start on creating our action plans for the new year," said Mark Valentine, the Rotary District's public image chair for 2021-22. "If there is a way to continue the partnership again next spring, I can see us taking our public image initiatives to the next level in a variety of ways."