C
layton County has witnessed a lot of change. It transitioned from a rural to more urban community. More people rent their homes. The population has shifted from majority White to majority Black. The school system lost its accreditation in 2008 and regained it the next year. During the 2020 presidential election, the county entered the national stage when it had a hand in turning Georgia into a blue state.
And that's just in the last decade or two.
Despite all of this, Clayton has not evaluated its economic development prospects since 2013. Now is its opportunity to do so with the help of Clayton State University.
"[We want to] make sure we're doing the right things to take advantage of the current market conditions to put Clayton County in the best possible position to succeed in the future," says Larry Vincent, executive director of the Development Authority of Clayton County.
The agency is funding the Clayton County Strategic Economic Development Plan in order to get a better picture of the community, its residents and its future.
When Clayton was looking to embark on a new development plan, Clayton State was the obvious choice. Back in 2013, Georgia Tech developed the plan, but since then, the Development Authority has built a closer relationship with Clayton State, Vincent says.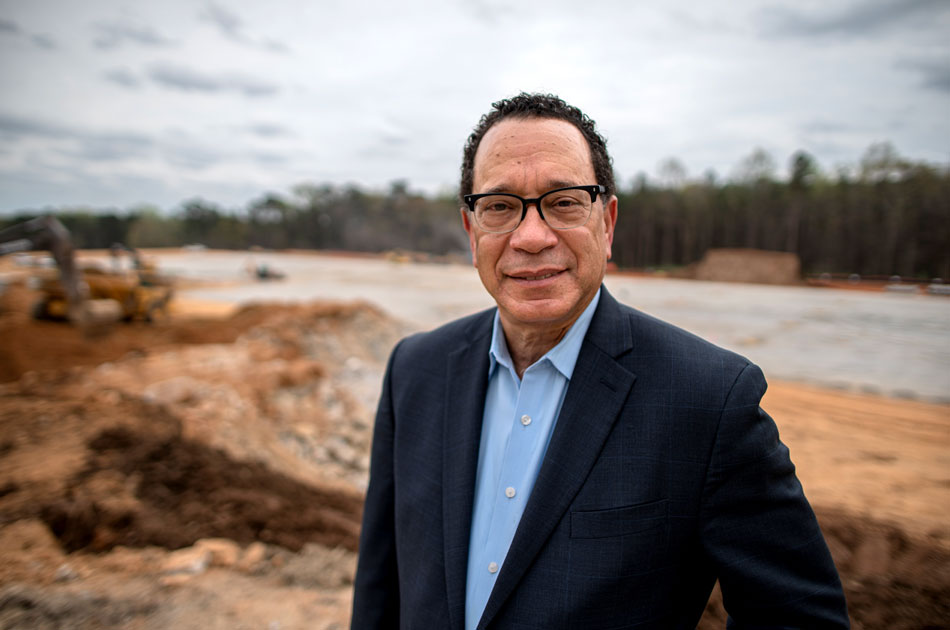 "We just said, 'OK, let's stay local, let's stay home. They got everything we need. Why not just take advantage of what we have right here in our own backyard?'" he says.
The project is led by the Center for Research on Economic Sustainability and Trends (CREST), a center within the College of Business that conducts research on economic development matters in the South Atlanta metro area. CREST produces data for local government and business leaders, as well as gives students the opportunity to participate in community engagement.
The goal of the strategic plan is to identify priorities and recommend strategies for economic growth in the county. It will also identify resources available to Clayton on the state and county levels, as well as in the private sector.
The plan covers four main areas: labor force and workforce development, education and training, small business and entrepreneurship, and housing income inequality and poverty reduction.
The average income of Clayton residents has been growing slower than the national average, says Iryna Hayduk, assistant professor of economics and director of CREST. She is one of five faculty members working on the plan, in addition to several graduate assistants.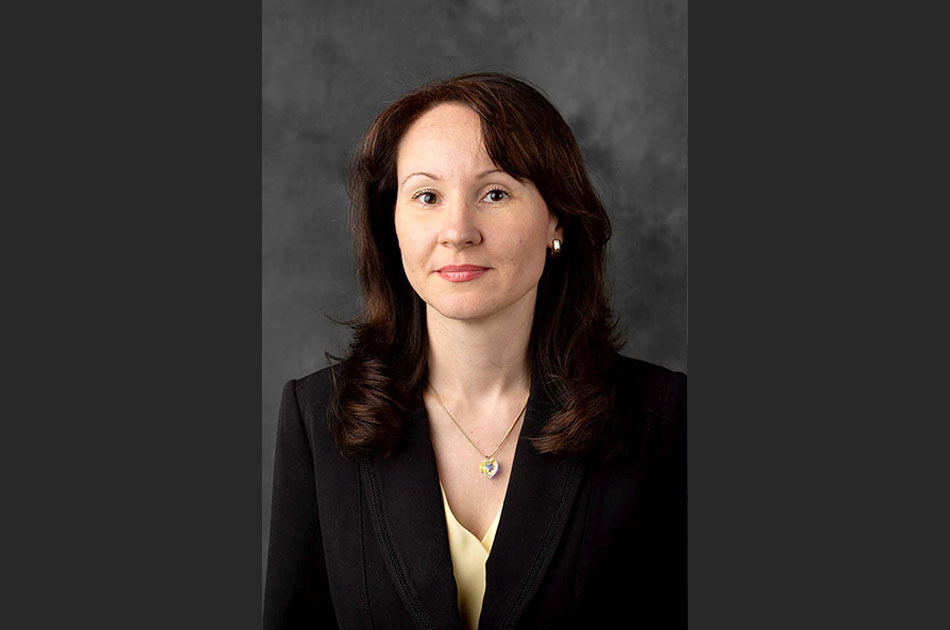 "Clayton County has been struggling for a long time," Hayduk says. "Of course, it is our job to find a way to boost economic growth."
Clayton State and the county began discussing how to update the plan in December 2019. It will look at economic and social issues that have emerged, especially with COVID-19.
"We became a little more stagnant, so it is just time to refresh everything and identify a bigger, better plan to get us out of the doldrum," Vincent says. "We only have limited resources. Let's put our resources where the most can be accomplished."
CREST is ensuring that its recommendations reflect not only the county's historic demographic trends but future ones, says Brian Hunt, lecturer in economics and economist on the CREST team. Black people have accounted for much of Clayton's total population growth over the last decade. Today, they make up 70% of the county.
There has also been a rise in renting. Nationally, Black households have lower rates of homeownership than white ones due to a host of economic, historic and other factors. In the first quarter of 2020, 44% of Black families owned their home, compared with 73.7% of white families, according to the U.S. Census Bureau.
Housing is a challenge in Clayton, says Hunt, who chairs the plan's committee focusing on housing income inequality and poverty reduction.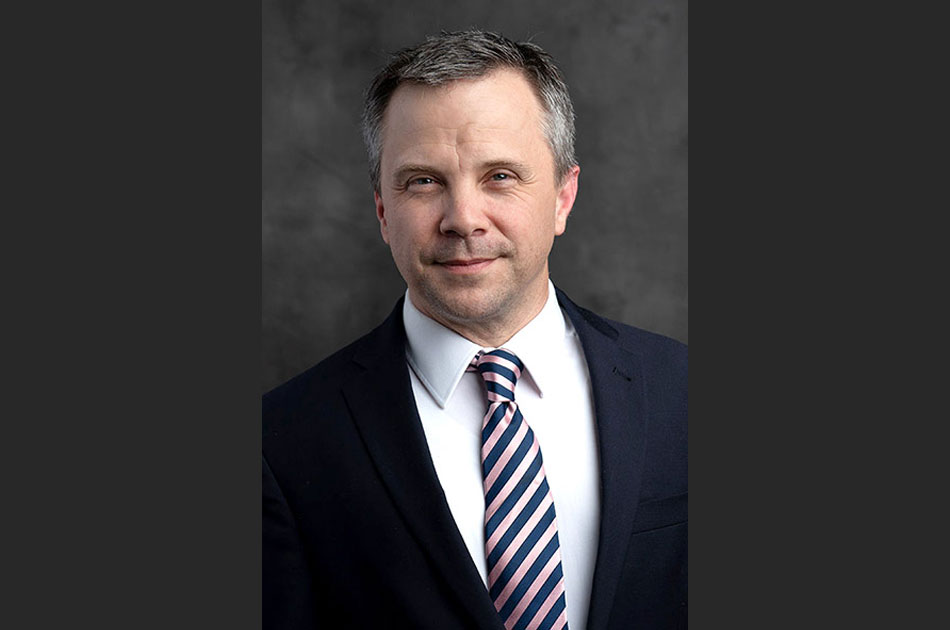 First, there's the ownership side. People often reside in neighboring counties, such as Fayette or Henry, and commute into Clayton to work. That's because there aren't enough homes in the $200,000 to $300,000 range to meet demand, Hunt says.
"If gentrification is not tackled head on or not controlled for, you're just left with a very expensive rental market of people that are very immobile [and] become penalized."


– Brian Hunt, lecturer in economics
"That has prevented that workforce to kind of lay roots and live there, work there but also raise children and send their kids to school there and to expand the value of housing in the marketplace from a property tax standpoint to fund school and educational needs," he says.
A lack of diversity in housing stock also means higher rental prices since there's less competition.
So, Hunt's committee is looking at how to allow more people to not only work in Clayton but live there. This includes lowering the vacancy rate by renovating many of the homes that are more than 30 years old. Low-cost loans or grant programs allowing homeowners to renovate their homes are also an option, he says. These changes will ultimately help improve property values and fund the county's needs, such as education and transportation, through those taxes.
CREST is also thinking of existing Clayton residents, who overwhelmingly rent. In fact, renters account for 50% of the county, a percentage that has grown in the last 10 years, Hunt says. And it's a cost burden for many people. While housing should ideally cost a person less than 25% of their income, all the gross rent collected in 2018 exceeded 30 percent of household income, Hunt says.
That makes it difficult for people to save and pay for other costs, such as health care, food and education. So as CREST looks at how to improve the fortunes of Clayton's real estate market and renovate older homes, it also considers how to address and prevent any accompanying gentrification.
This could especially affect Clayton since so many people rent and therefore don't own a home that will gain value if gentrification occurs.
"Other areas where homeownership is higher, things get more expensive, you can sell your asset and you can leave," he says. "But in a predominantly renter's market, it's very difficult to leave. You may have sufficient credit or be able to access assets and cash flow to be mobile and take off. And so how do you balance the need of a county that wants to improve its fiscal profile at the real estate level—and all the development and public financing improvements that come with that development?"
"If gentrification is not tackled head on or not controlled for, you're just left with a very expensive rental market of people that are very immobile [and] become penalized."
Over recent years, the poverty rate in Clayton has lowered. But income inequality will continue to rise, Hunt says. Within the last 10 months, the county's rental prices have increased by as much as 22%.
"Given the difficulties of the Black population in securing homeownership or securing financial capital for homeownership and falling more into a rental market, we can expect in Clayton County an onward increase in income inequality attached to a reinforced renters' market that needs to be addressed," he says.
Co-ops and banks working with community development initiatives and geared toward low-to-moderate-income people will become even more integral to channeling private capital into an underserved market, said Hunt.
The business sector is another important component of Clayton. The number of small businesses has declined, and under 20% of people in Clayton have a bachelor's degree, says Hayduk, director of CREST. (The average for metro Atlanta is 37%.)
This affects the available workforce. Even though Clayton has many jobs, residents don't always qualify for them. That means fewer people can afford to buy a home, which lowers property taxes. That in turn affects the funding available to the public school system.
"The quality of the local workforce is too low to meet the employers' need and as a result, when we compare the earnings per job in Clayton County and income per capita, the gap is huge," she says. "All those issues are interrelated, but one of the root causes of them is low educational attainment of the county residents."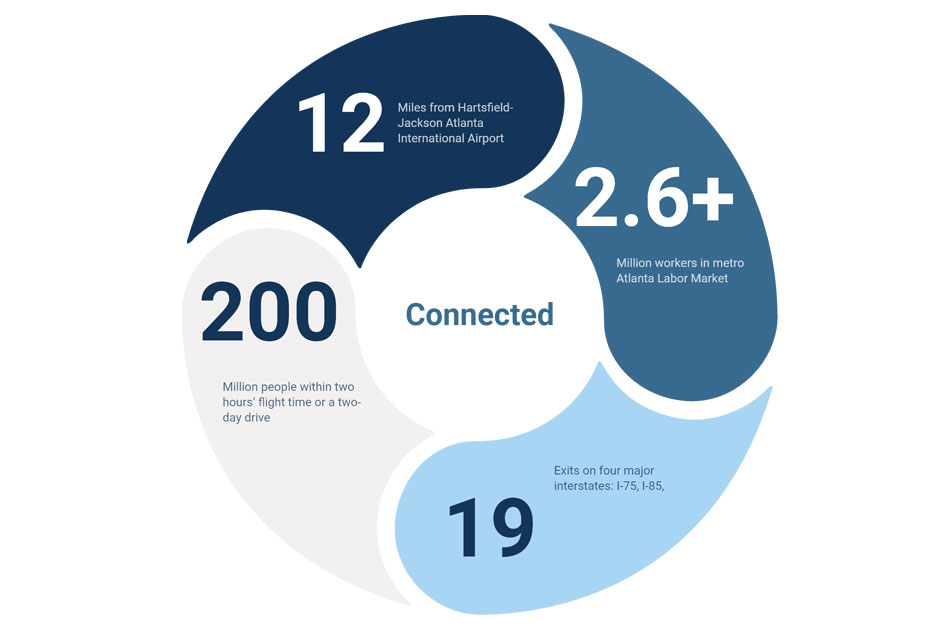 There are 139,000 people in the Clayton County workforce, according to Vincent. He wants to make sure these residents are better trained so they qualify for higher-paying jobs. At the same time, he notes that an affordable labor force has been a major attraction for businesses locating to Clayton.
"We're in a very competitive metropolitan area," he says. "It's one thing to say we want this big what I call a 'unicorn project'—500 jobs, $100,000 a year, high tech. But are we there yet? We have to go back to the drawing board to rebuild and reposition Clayton."
CREST is finishing the economic development plan by the end of May so Clayton will have the necessary information and recommendations to move forward for the next few years.
The plan will also allow the county to navigate the changes that will surely come in demographics and the marketplace, Vincent says.
"That's the nature of being an urban-centric type community," he says. "You're always in a state of transition."