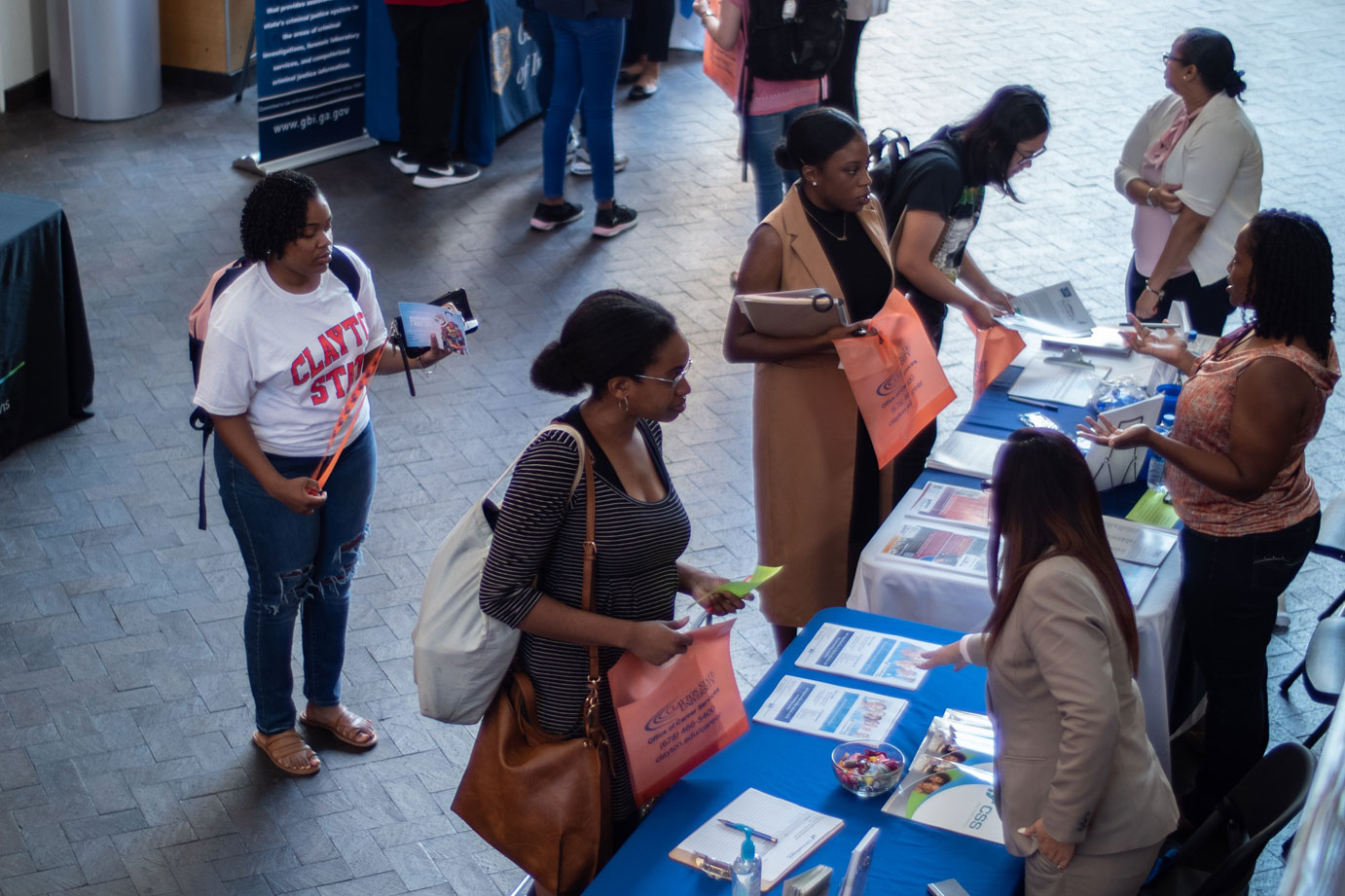 A
s a first-generation student, Tian Lily Ding '20 did not know how she needed to prepare to enter the job market post-graduation.
Ding, who earned her degree in marketing, found that many students whose parents never attended college often face challenges searching for jobs, preparing resumes and understanding the interview process than those with college-educated parents who may have a network of connections.
It wasn't until she sought out help from Clayton State's Career Services department that she gained confidence in navigating the career world.
"Career Services fills the role that parental/family networks would usually take on, teaching students business skills such as professionalism, resume crafting, and networking," Ding says.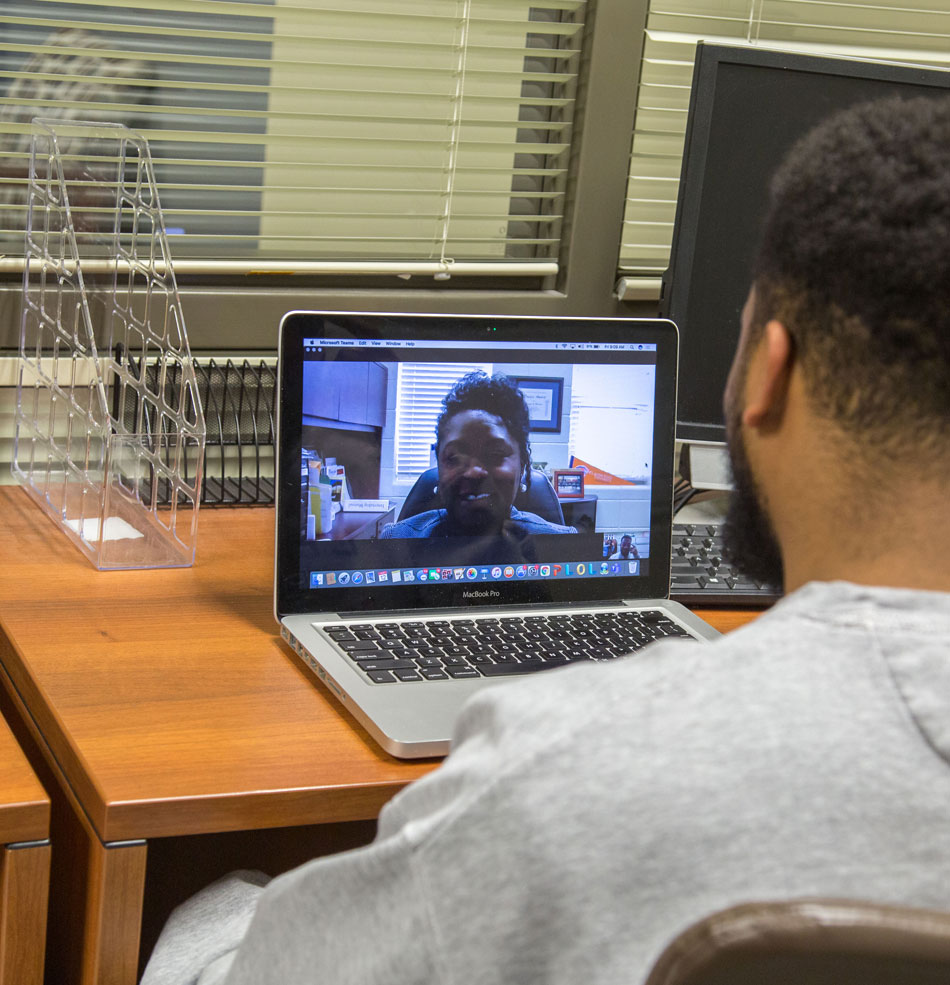 And as the current workforce reels from a year that brought about a global pandemic that triggered millions of job losses, career readiness has essentially become a priority, says Career Services Director Bridgette McDonald.
"When many graduates encounter potential employers, they have a difficult time articulating exactly what they learned in the classroom and showing how this knowledge transfers to the workplace," McDonald says. "In response, we wanted to work with our academic departments who would embrace embedding career competencies and career management into the content they were already teaching to improve students' efficacy with regard to career readiness."
Those competencies are a combination of observable and measurable knowledge, skills, abilities and personal attributes.
The National Association of Colleges and Employers (NACE) identifies eight core competencies essential for college graduates to be career-ready: critical thinking/problem solving, teamwork/collaboration, professionalism/work ethic, oral/written communications, digital technology, leadership, career management, and global/multi-cultural fluency.
In every skill except technology, employers rate graduates at up to 60 % lower than graduates' rate themselves in these areas.
To address this and bridge that "soft skills" and "career management" gap, McDonald has spent the last five years developing Clayton State's career readiness initiative, designed to integrate career education into students' academic experience.
"Students needed an opportunity to evaluate themselves on the competencies based on feedback received from peers through team-based projects," McDonald says. "And students also benefit from feedback from faculty and employers via experiential learning experiences that help to affirm strengths and point out areas for improvement through reflection."
The goal is to provide an intentional foundation that connects academic learning with career readiness and employability through each year of a student's career education.
"Every part of their academic journey is full of learning that's directly linked to each instructor's course syllabi and describes the student learning outcomes and the instructors' pedagogical practice of the course," McDonald says.
Building a campus culture that focuses on career readiness had to start with faculty input. Career Services had an extensive list of faculty champions who offered extra credit to attend career related workshops and events. The initial challenge was moving those efforts from extra credit to an integrated curricula approach so that all students received the same touch points.
"Helping students make purposeful choices has always been a goal for career services practitioners, and it is also a system-wide initiative," McDonald says. "Informing students in their first year through career assessments and classroom discussion about career and experiential learning options gives students time to explore careers that fit their interests and abilities."
Each department decides how the program is embedded into their degree program. To fulfill the university's strategic priorities in building a brand focused on career preparation and success, experiential learning is one of the requirements of the career ready initiative. Students gain real world experiences through internships, externships, research, job shadowing, study abroad or community service.
Upon completion of the career readiness program, each graduate is given a Career Ready certificate signed by University President Dr. Tim Hynes.
"The goal is not to have every student get a job because not all students plan to go immediately into the workforce. We want to improve a student's knowledge of what will happen post-graduation, and for some students that includes graduate school." says McDonald. "Everybody's goal is different."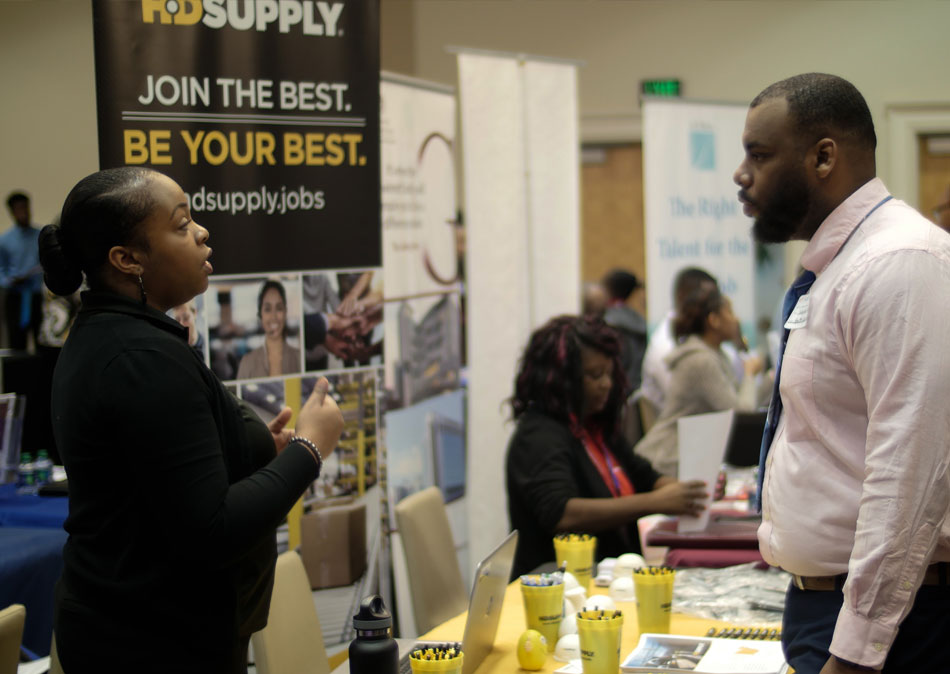 An early adopter of the career readiness initiative when it launched in 2015 was the psychology department. Since then, the program has evolved to be fully incorporated into the curriculum of business, healthcare management and health sciences. Additional majors with partial course adoption include criminal justice, computer science, biology, nursing, legal studies and liberal studies.
The College of Business embeds required career readiness activities and assessments into eight core courses, which comprise 5% of a student's grade in a program called Career Spine.
The program is a key component of the College of Business' prestigious AACSB accreditation and focuses on filling in the gap on how college graduates view themselves and how potential employers view them.
The first year of Career Spine entails an assessment of interests, skills and personality as well as talking with successful alumni, meeting with mentors, joining student clubs and organizations, registering with Career Services and attending College of Business Speaker series events.
The second year encompasses learning to dress for success, becoming an excellent communicator, creating a LinkedIn profile and resume, networking through professional organizations, identifying a mentor and volunteering.
In the third year, students line up internships, do mock interviews, take a leadership role in student organizations, present at competitions and conferences, schedule a career coaching appointment and consult with faculty in one's major.
"Career Services fills the role that parental/family networks would usually take on, teaching students business skills such as professionalism, resume crafting, and networking."


– Tian Lily Ding '20
In the final year, students update their resume, participate in job fairs, conduct job searches, develop a career strategy, research the internet about employers and careers and consider pursuing a graduate degree.
The program is being expanded to graduate students.
"It's part of a bigger picture," notes Dr. Margaret Thompson, director of student engagement, professional development and communication in the College. "We're trying to engage students, employers, the community and faculty. We believe engagement is the critical steppingstone to commitment, cohesiveness, long-term loyalty, learning and all of all the outcomes and resources we want to have."
The payoff of the career readiness initiative has been exponential.
"We're starting to see more students gain employment before graduation," says McDonald of career readiness initiatives. "Others are being accepted to graduate programs of choice because they understand more about the application process for graduate school. That's a very rewarding experience for our team."
Ding said the program has made a profound difference in her life. In her last year of school, she secured two internships through Career Services-hosted events. She now seeks an entry-level marketing job with a long-term goal of becoming a social media manager.
Before she graduated, she sent Career Services a thank-you card.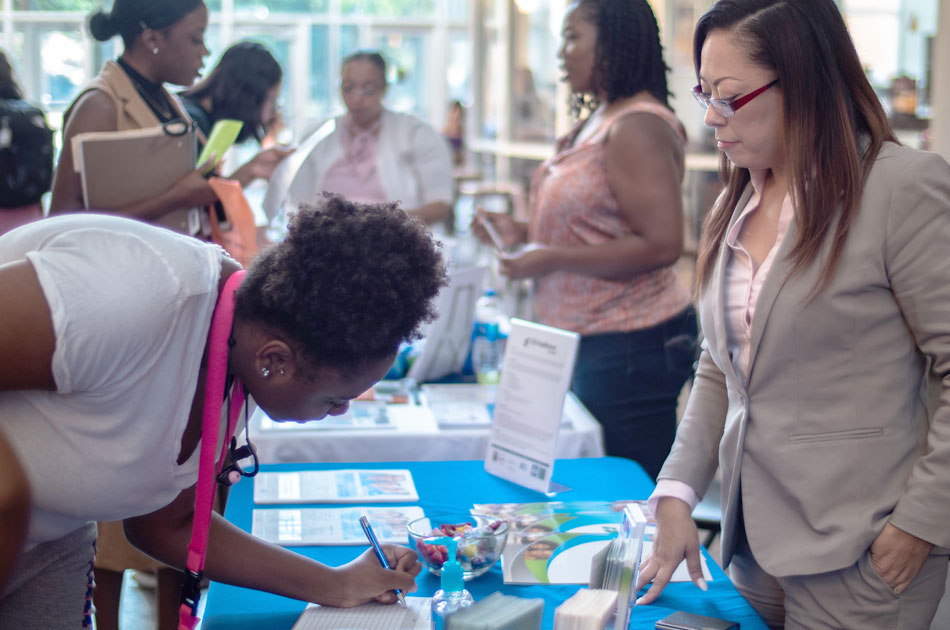 Ding's gratitude exemplifies the "why we do what we do," notes McDonald. "Students tell the faculty that this has made them think about work and about themselves in a totally different way. They feel much more prepared because they were compelled to do these activities as a part of this course. Now they can make the connection between how they communicate in a resume and a cover letter and why that's so important to the hiring manager."
McDonald and her team quickly reimagined how they would offer the career readiness initiative in 2020 in response to the ramifications of the COVID-19 pandemic. All program activities were offered online, including a virtual career fair.
That taught Ding the importance of pivoting.
"I had to realign every expectation I've had for 2020 from graduation to job hunting," says Ding. "Even work itself has shifted mostly online for white-collar roles. It's a huge adjustment, but I've learned to relish the positives and be excited for the next step in my life no matter what the outside world looks like."