Yellow Ribbon Funds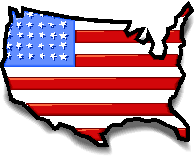 Yellow Ribbon Funds are exhausted for the 2022-2023 Academic Year.

---
REQUIREMENTS FOR YELLOW RIBBON ELIGIBILITY
In order to receive Yellow Ribbon Funds, student(s) must meet all of the following requirements:
Student must be able to submit proof that he/she is 100% eligible for Chapter 33: Post 911 benefits
Student must be charged out-of-state tuition rates because he/she does not meet the criteria for in-state residency or out-of-state waivers (including military and recently separated from military waivers). Please seek admissions or graduate admissions for further information on in-state tuition petition and out-of-state waivers.
Clayton State University is determined the HOME Institution; therefore, you are not a Transient Student at Clayton State University.
---
MORE INFORMATION ABOUT YELLOW RIBBON FUNDS
Yellow Ribbon Funds are generously donated by the Clayton State University's Alumni Association; therefore, once the total amount donated is exhausted, no more funds will be available until more funds are donated. The student is responsible for the charges that are not paid by the Department of Veterans Affairs.
Yellow Ribbon Funds are distributed on a first-come, first serve basis. It is based on the order that students that have submitted all required documents, requested yellow ribbon funds, and registered for classes. Changes to enrollment, charges or status can affect the amount of Yellow Ribbon Funds distributed on his/her behalf. Students that have received Yellow Ribbon Funds for 2 or more semesters are moved to the bottom of the list and will only be able to receive more yellow ribbon funds if they are still available at the end of the current semester.
Please be mindful that Yellow Ribbon is in conjunction with Chapter 33: Post 9/11 GI Bill® VA Educational Benefit.