Clayton State University celebrates 50th anniversary with party, capsule opening
Clayton State News
September 25, 2019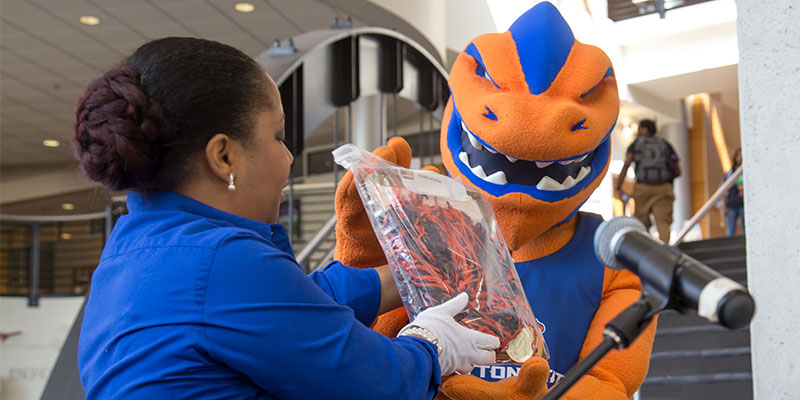 Clayton State University marked 50 years as an institution with a birthday celebration on Sept. 19. Faculty, staff and students gathered at the University Center, where the Mundy's Mill High School marching band gave a rousing performance to kick off the event.
"When this institution was formed, it was formed with an idea that an institution of higher education is serving the students and the communities of south Atlanta metropolitan area could be a force of incredible good," said Dr. Tim Hynes, president of Clayton State University. "People throughout this campus and throughout this region are daily evidence that that vision was not only correct, but understated the good that you do and those more than 20,000 students before you have done to make this an extraordinary contribution to the south metro area."
The president led everyone in a rendition of "Happy Birthday" followed by the cutting of a special cake to commemorate the anniversary. The celebration was capped off with the opening of the university's time capsule, which was originally filled and buried in a closing ceremony in September of 1994, 25 years ago.
Items in the capsule included the first alumni newsletter, a Texas Instruments Graphing Calculator, a textbook about the study of taxation, and two university yearbooks from the 1970s.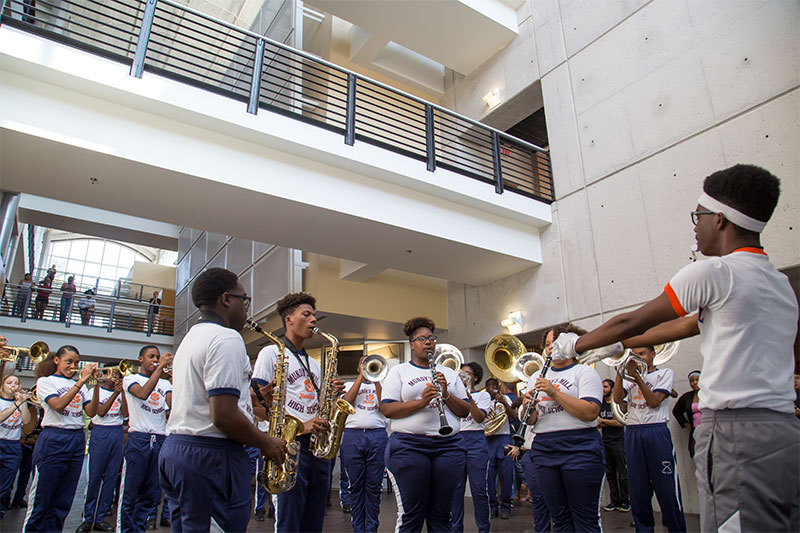 Clayton State University opened in September of 1969 as a junior college serving the south metro Atlanta region. Fifty years later, the university has graduated over 22,000 students and has worked to become a national model of community engagement.