Clayton State unveils new road to connect main and CSU East campuses
Clayton State News
September 17, 2019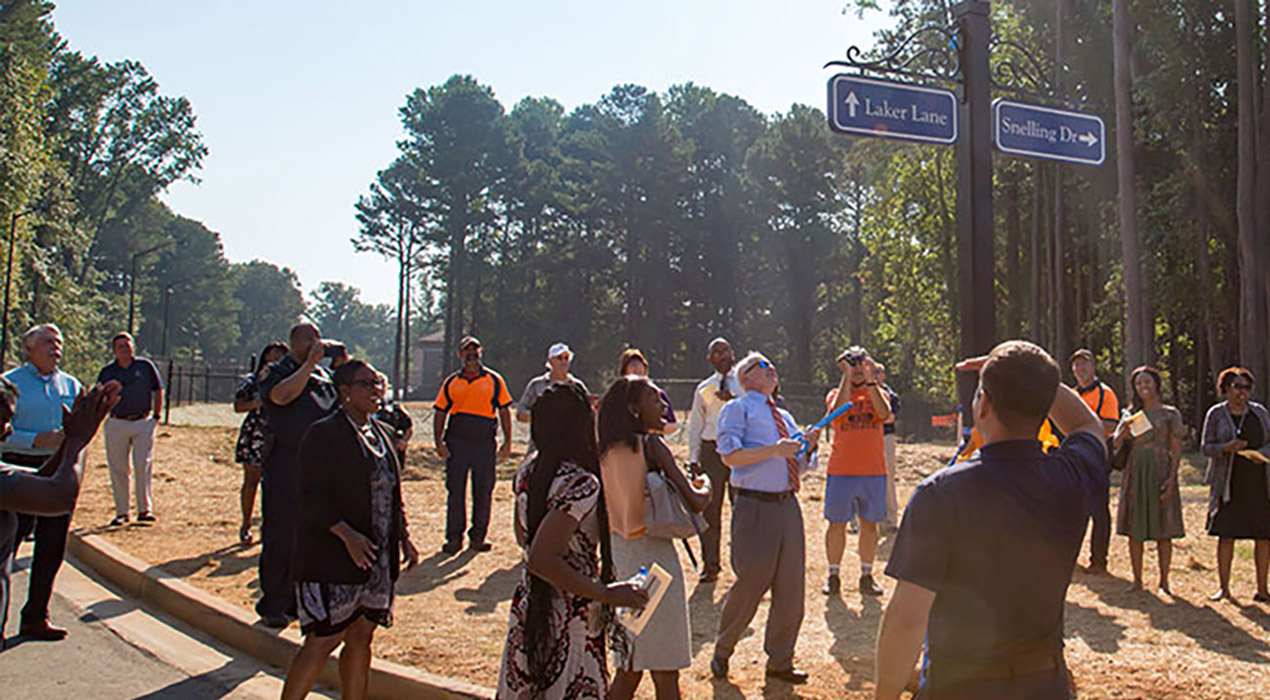 Clayton State University has expanded its footprint on campus with the addition of a new road. University officials unveiled the newly constructed road, Laker Lane, which connects the main campus to the CSU East campus at a ceremony on Sept. 12.
"This is a big deal," said Dr. Tim Hynes, president of Clayton State. "This connection has been one people have sought for a while. There was a psychological distance that impeded the connection that we have as a campus."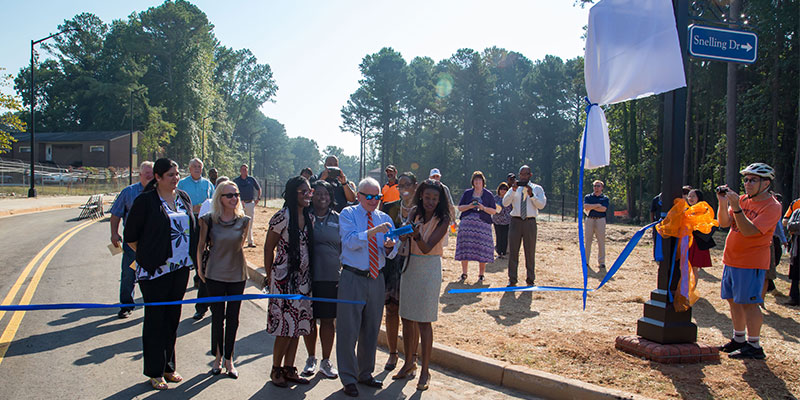 The road was developed after the acquisition of the Trammell Road property in January 2016 located behind Woodlands Hall at CSU East.
The new road was designed to create a seamless connection between the campuses for pedestrians and drivers, as well as to provide emergency access for public safety vehicles and an excavation route for the CSU East campus.
"This really is a milestone for the campus," said Corlis Cummings, vice-president of Business and Operations. "This has been on my to-do list for some years."
Funding for the road project was acquired over three fiscal years, Cummings said. The department of public safety initially helped acquire the Trammell property for the road. Jason Walker of Baldwin Paving served as estimator/project manager for construction.