Resident Assistants attend seminar to learn how to improve the housing experience for students
Clayton State News
February 5, 2019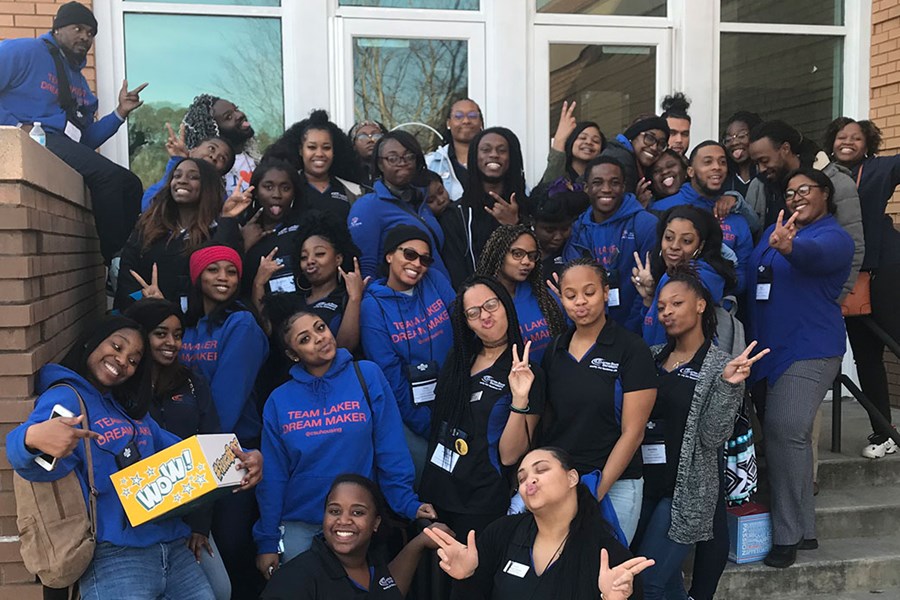 Resident assistants from the Clayton State University's residence halls gained some professional development experience and learned some new ways of making the housing experience enjoyable for students.
Thirty-two resident assistants (RAs) attended the Georgia Resident Assistant Saturday Seminar (G.R.A.S.S.) hosted by the Georgia Housing Officers on Jan. 26. The seminar offered paraprofessional staff development by attending seminars throughout the day offered by other RAs or professional staff.
The annual program provides the opportunity for student-staff members to learn from each other across the State of Georgia and share best practices in working with residents and network with fellow student-staff members.
Students who attended the program had an opportunity to submit program proposals for the seminar to present on a topic. Nursing student Habibat Adebisi's proposal about resident assistants conducting one-on-ones with residents was selected. Adebisi presented "Get To Know Me," which taught participants how to talk to residents with meaningful questions and engaging information.
With the help of fellow CSU RAs Jemilla Weeks, Keiondra Datcher and Jemilla Flanigan, participants rated the seminar high in quality content, presentation and engagement.