Athletic Logo Usage and Downloads
The Athletics Spirit Mark Logo
Requests for any other usage must be approved by the Athletic Director or the Office of Marketing and Communications.
The official athletics logotypes should be reproduced from authorized original illustrations and should not be redrawn, reproportioned or modified in any way.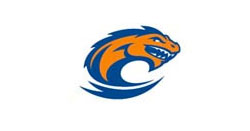 ---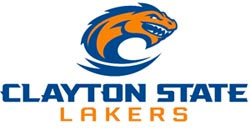 Power Point Downloads
Use these downloadable templates to brand the university in your PowerPoint presentations. Use of these templates improves consistency and ensures that your audiences know they are viewing an official Clayton State University presentation. The University templates should be used as a general rule. The Athletics templates are primarily to be used by the Athletics department.
See Our Work
Contact Us
Have questions? Need more info? Please contact us!
Marketing and Communications
Clayton State University
2000 Clayton State Boulevard
Morrow, GA 30260
Email