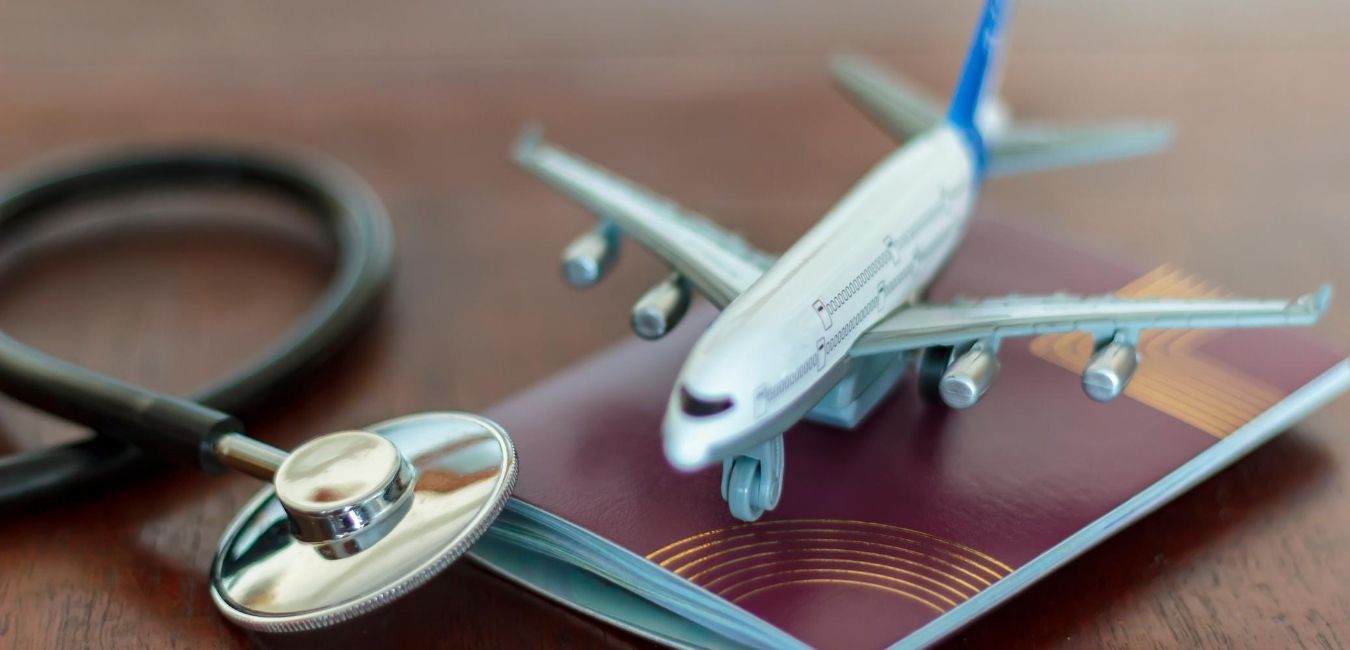 Travel and Medical Insurance
The Clayton State's Study Abroad Office enrolls study abroad participants with CISI Insurance for programs. However, we do understand that students and/or their families might want to ensure that they have additional coverage before going abroad. This information will help aid students on some next steps. Participants can also research insurance options by visiting the U.S. Department of State's webpage for Insurance Providers for Overseas Coverage for additional coverage.
Travel Interruption Insurance
Students are highly encouraged to consider purchasing trip cancellation insurance. Illness, weather, natural disasters and a myriad of other incidences are beyond anyone's control and could potentially result in trip cancellations or delays. Due to restrictions with our various travel contracts, Clayton State University cannot provide any refunds beyond what is listed on our refund schedule. Clayton State University frequently works with two different companies, Fellowship Travel International and Cultural Insurance Services International, and both companies offer trip cancellation protection that you may choose to purchase for the program. While it is recommended that students purchase this insurance, students are not required to do so nor are they required to purchase insurance from one of these two options; students may shop around and chose from another insurance provider.
Additional resources for travel insurance can be found at the Consumer Affairs Website.
Study abroad participants should be aware that most, if not all, travel interruption insurance companies do not cover epidemics and pandemics under their policies. When researching travel interruption insurance for your study abroad program, we recommend Cultural Insurance Services International (CISI), however participants may also choose another insurance provider. This insurance is not a requirement to attend a Clayton State University study abroad program; although our office does recommend researching possible travel interruption insurance plans for participants that do plan to travel on a program abroad.
Health Insurance Coverage for Participants Abroad
The University System of Georgia (USG) has negotiated a study abroad insurance plan which is available to all USG study abroad participants at a pre-determined price. Cultural Insurance Service International (CISI) is the current contracted provider for study abroad participants (students and faculty/staff while on the abroad program). The CISI policy has been approved and endorsed and is a recommended provider for the University System of Georgia. For information about the current policy, visit the USG Board of Regents International Programs.
The insurance coverage plan is provided to the study abroad students from the Office of International Programs (OIP). Students are welcome to purchase additional medical insurance before departure or may already have international insurance through another insurance or program that they would also like to use which they may also carry for the program.
CISI Enrollment
About a month before the programs departure date, study abroad students will receive a welcome e-mail from CISI insurance for their insurance plan enrollment. Students may then log into CISI Insurance to create an account via the website or the app.
Our office recommends downloading the app to have easy access to their emergency features while abroad. This information is also covered during the pre-departure orientation.
Download the CISI Travel App: