Dental Hygiene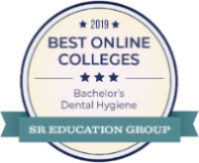 Clayton State's RDH-BSDH Completion Program Tops Online College Rankings
Dental Hygiene is a Top 10 Career
10 Hottest Jobs for Healthcare
---
On behalf of the faculty, staff, and administrators of the Department of Dental Hygiene, thank you for visiting our web site.
Overview
Dental hygienists are licensed health care professionals who promote oral health and wellness. Dental hygienists educate patients regarding oral hygiene and preventive oral care, remove soft and hard deposits from teeth, and provide other preventive dental care. Hygienists examine patients' oral cavity – including the head, neck, lips, cheeks, tongue, teeth and gums – recording the presence of diseases or abnormalities. After assessing a patient's conditions, they develop a dental hygiene diagnosis.
Hygienists remove plaque, calculus, and stains from teeth, expose and develop dental X-rays, and apply cavity-preventive agents, such as fluorides and pit and fissure sealants. In some states, they also administer local anesthetics and nitrous oxide; place and carve filling materials, temporary fillings, and periodontal dressings; remove sutures and perform root-planing.
Hygienists may not diagnose diseases, but they can prepare clinical and laboratory diagnostic tests for the dentist to interpret. Hygienists may also work chairside with the dentist during treatment.
Working Conditions
Flexible scheduling is a distinctive feature of this job. Full-time, part-time, evening, and weekend schedules are widely available. Dentists frequently hire hygienists to work 2 or 3 days a week, so hygienists may hold jobs in more than one dental office.
Professional Associations
American Dental Hygienists' Association
American Dental Education Association
Source: www.adha.org